'The Andy Griffith Show': Don Knotts' Barney Fife Character Was Years in the Making
When Don Knotts took on the role of Barney Fife on the classic series The Andy Griffith Show, it was clear the actor was a great talent.
But the mannerisms, the facial expressions, and persona Knotts developed didn't simply appear when he walked onto the Griffith Show set. These all took years for the funnyman to cultivate.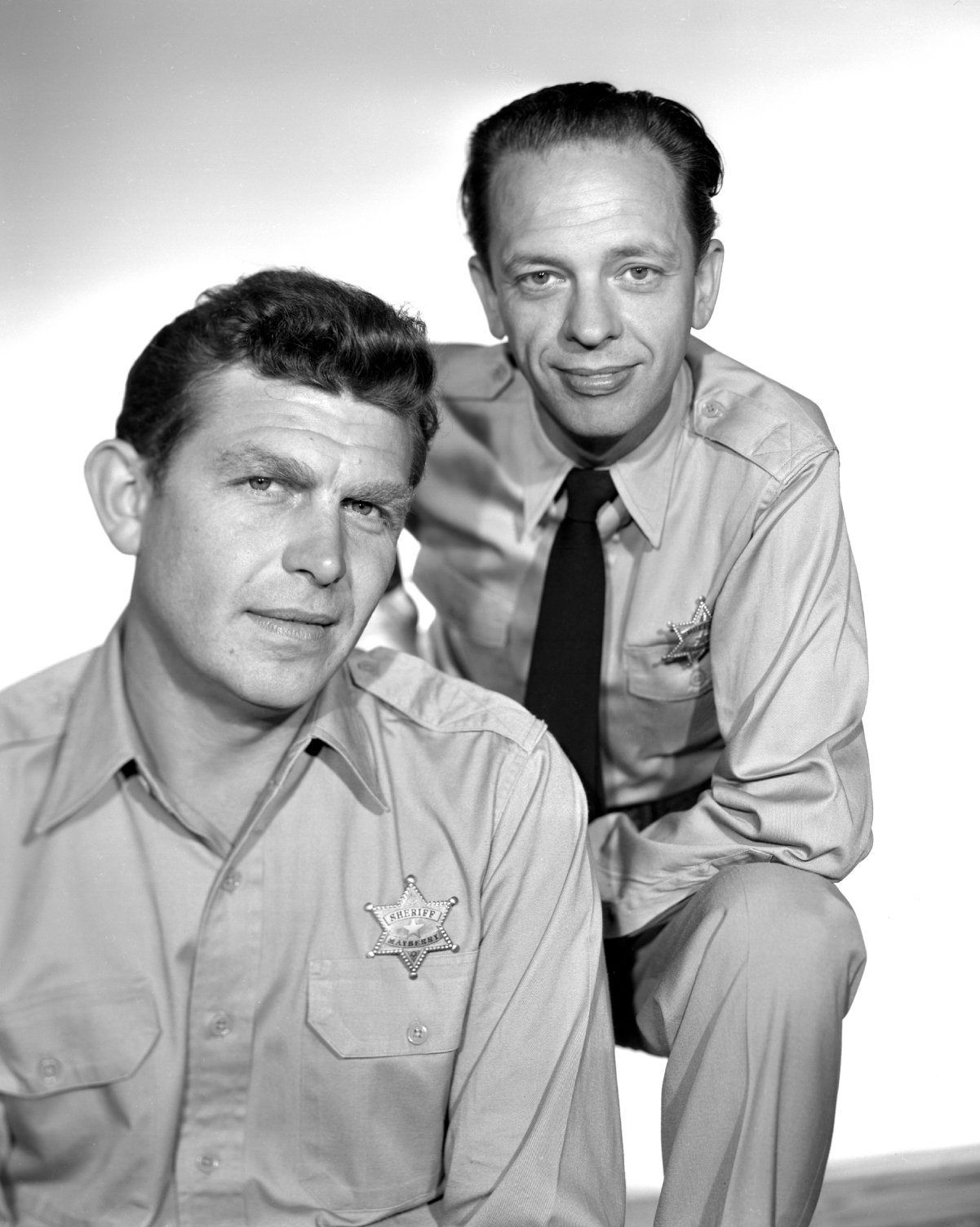 Knotts saw 'The Andy Griffith Show' pilot episode on TV
Don Knotts according to Daniel de Visé, author of 2015's Andy and Don: The Making of a Friendship and a Classic American TV Show, was home watching television when he caught what turned out to be the pilot episode of The Andy Griffith Show.
The show's pilot appeared on The Danny Thomas Show in 1960.
De Visé wrote, "As Don beheld Andy on [television], 'the wheels in my brain began to whirl,'" Don recalled. "The part of Sheriff Andy Taylor seemed perfect for Andy. A show like that would be honey to the sponsors, with all its homespun charm. And Don wondered if there might be a place for him in Mayberry."
The two men had worked together in the Broadway production of No Time For Sergeants in 1955. Knotts immediately reached out to Griffith, asking, "Listen, don't you think Sheriff Andy Taylor ought to have a deputy?"
'Nervous Man' was the predecessor to Barney Fife
The "Nervous Man" was a skit of Knotts' that the actor developed over the years. Knotts told The Andy Griffith Show author Richard Kelly that the skit was born from an event he attended, where a speaker was so nervous, it amused Knotts.
"I had seen a guy actually speak at a banquet back in West Virginia who was very nervous, shaking, and spilling water all over himself," he recalled. "It didn't occur to me at the time to make a character out of it."
While the actor forgot about the incident, the character of "Nervous Man" crystallized while the Three's Company star slept.
"One night I dreamed about it, even dreamed about half the routine," he said. "I proceeded to write out the monologue."
Knotts performed the skit regularly on Tonight Starring Steve Allen (which eventually became The Tonight Show) in the mid 1950s.
Elements of the skit found their way into Knotts' performance as Deputy Barney fife on The Andy Griffith Show.
Don Knotts was nothing like Fife
In an interview with the Television Academy Foundation filmmaker Ron Howard who portrayed Griffith's son Opie Taylor on the comedy, opened up about his former co-star Knotts.
"Don was hilarious when the cameras were rolling," Howard said. "But he was very quiet and kind of kept to himself. Very gentle, kind."
Howard stated that Knotts would "retreat to a corner and sit with a polite smile, all but invisible. The only time he'd be funny when the cameras weren't rolling would be when Andy would goad him into it. Once in a while, they'd start doing a kind of routine. He'd get done doing like a Southern preacher, or one of his baseball bits."