'The Andy Griffith Show': How Ron Howard's Desire to Become a Director 'Evolved' from the Show
Ron Howard went from being a child star on The Andy Griffith Show to becoming a Hollywood director. In an interview, Howard said his desire to become a director evolved out of his experience on the show. Here's a look at how Howard was acting like a director at a young age — and the famous directors to whom he compared himself.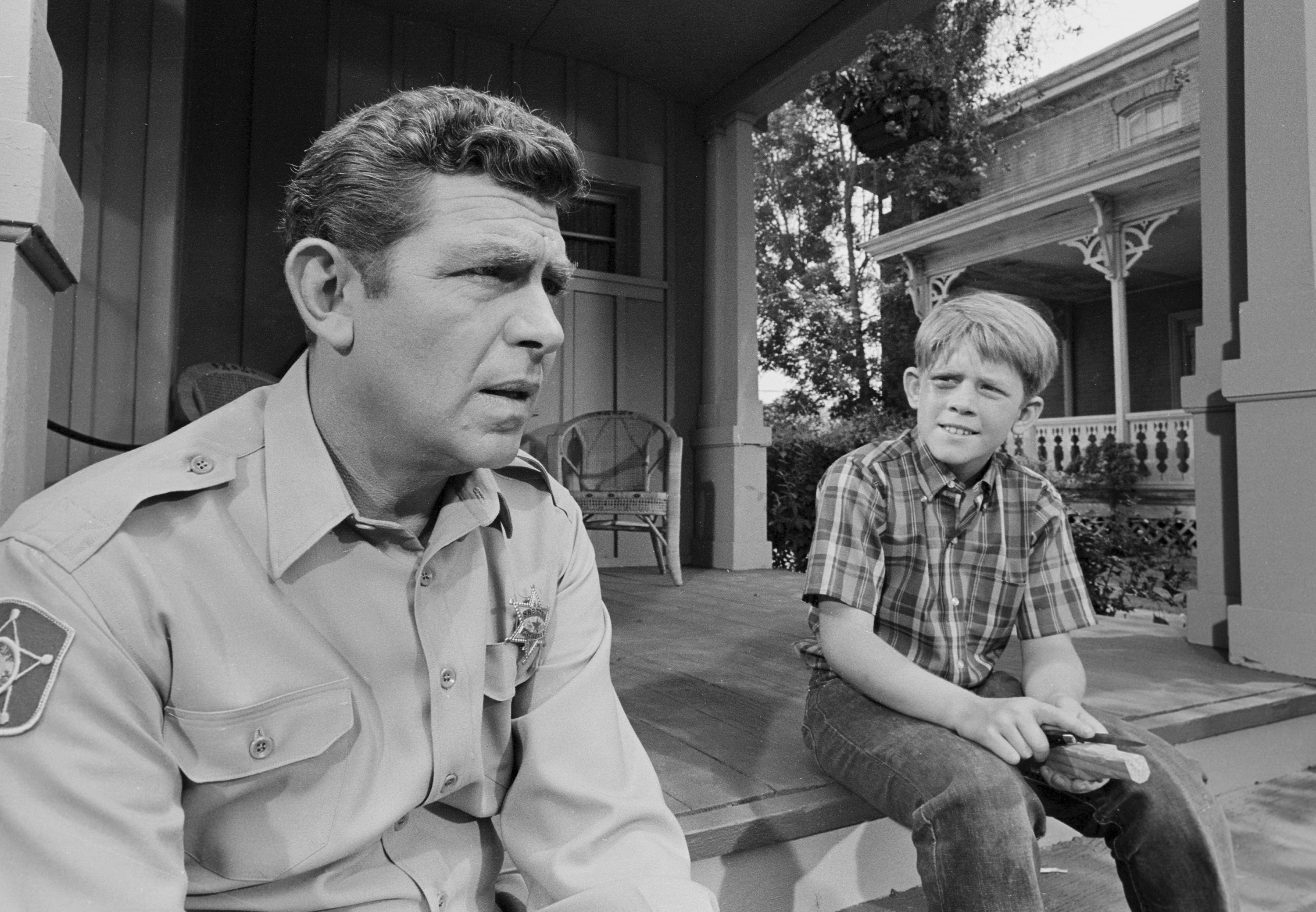 What directors said to Ron Howard while working on 'The Andy Griffith Show'
Firstly, some background. Many famous directors have acted, including M. Night Shyamalan, Quentin Tarantino, and Otto Preminger. In addition, many famous actors have directed, including Warren Beatty, Kevin Costner, and Idris Elba. The Andy Griffith Show was part of the long tradition of former actors working behind the camera.
In an interview with PBS, Howard recalled how many actors-turned-directors who worked on The Andy Griffith Show talked to him about directing. From time to time, they'd ask Howard if he wanted to be a director one day. Howard said his desire to become a director "evolved" out of these experiences. 
How Ron Howard contributed to the creative process of 'The Andy Griffith Show'
In addition, Howard revealed to the Los Angles Times he was acting like a director while working on The Andy Griffith Show. "If I didn't have to go back to school, I'd get to hang around with the rest of the cast while they would pitch story revisions, talk about strengthening characters, things like that. I have lots of memories of actually speaking up and having grown-ups accept my ideas."
Ron Howard compares himself to famous Hollywood directors
Paul Attanasio of the Los Angels Times compared Howard's work to that of comedy director Frank Capra. Capra was known for sentimental films about the goodness of everyday people like It's a Wonderful Life and Mr. Smith Goes to Washington. Howard noted some similarity between his work and Capra's while contrasting it with the work of another comedy director from the same era, Preston Sturges. Sturges is known for movies like The Lady Eve, Sullivan's Travels, and The Palm Beach Story.
"There is a kind of humanity and positive feeling, and I think I share that general optimism with Frank Capra," Howard said. "The big difference to me between Capra and [Preston] Sturges was that Capra was a little better storyteller, on the whole, really thought things through. Sturges liked to take a kind of interesting idea and run with it, and then figure out how to wrap it up. And Sturges was real cynical, while Capra really wasn't. I'm not cynical about people. I tend to think they do pretty well, on the whole."
How the world reacted to his work
So has Howard's optimism paid off? He certainly infused it into one of his most famous films — Dr. Seuss' How the Grinch Stole Christmas. The film is about how the kindness of a child — Cindy Lou Who — warms the Grinch's heart and transforms her community. Box Office Mojo reports the film earned over $345 million. Howard's work has resonated with the public — and he might not have made it without The Andy Griffith Show.