'The Andy Griffith Show': Inside Andy Griffith's Tragic Death
Television icon Andy Griffith's death reportedly came after he experienced a heart attack at home in 2012. But rumors eventually emerged suggesting something toxic was at the root of The Andy Griffith Show star's condition.
What does the public know about Griffith's death? And what "silent killer" did one doctor suggest could have contributed to his medical ailments? Plus, why did one expert observer with more than three decades of experience find the timing of his burial remarkable?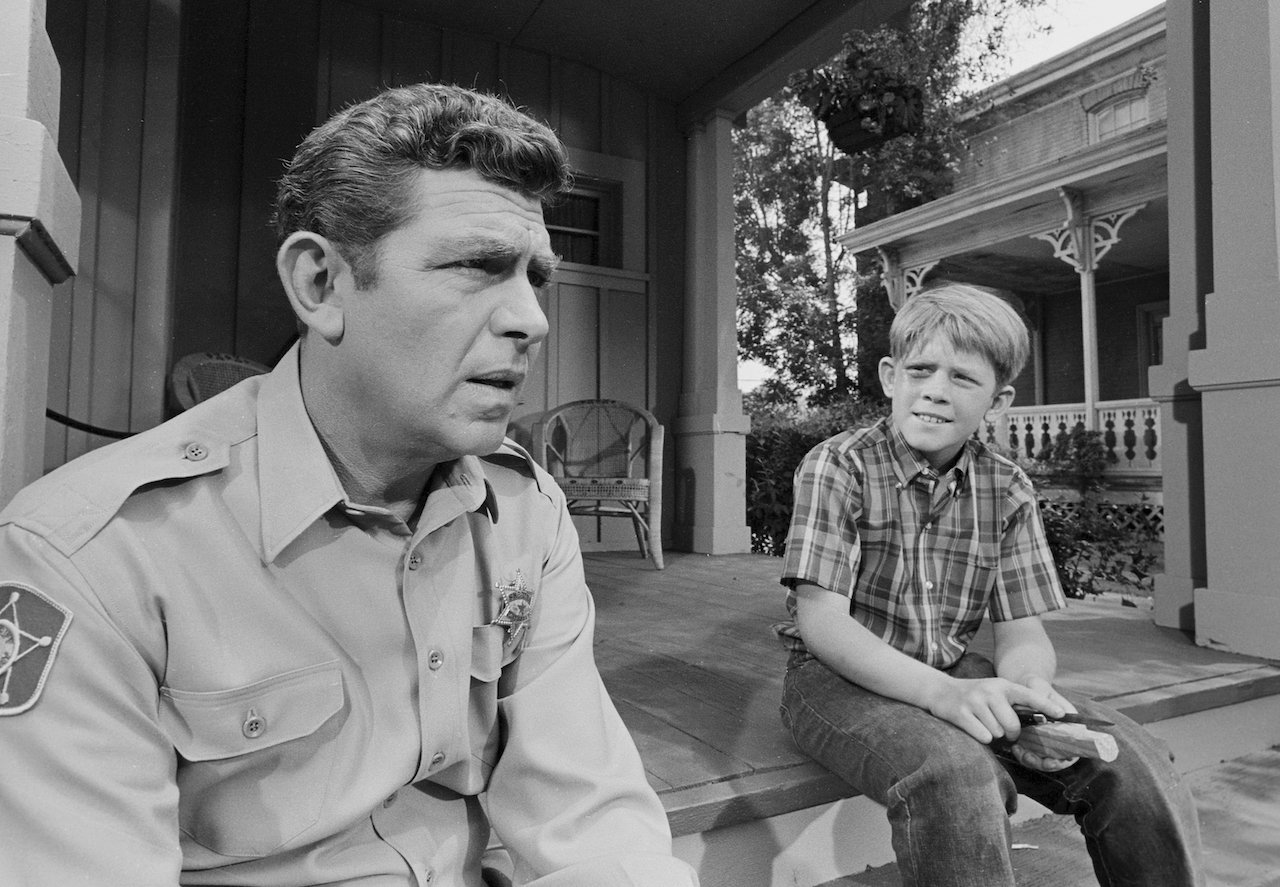 What cause of death is on Andy Griffith's death certificate?
Sadly, Griffith's death at 86 came on July 3, 2012. Associated Press reported the beloved actor died 24 hours after having a heart attack at home. At the time, he lived on Roanoke Island, North Carolina, with his third wife, Cindi Knight Griffith, who released an adoring statement.
"Andy was a person of incredibly strong Christian faith and was prepared for the day he would be called Home to his Lord. He is the love of my life, my constant companion, my partner, and my best friend," she said.
She added, "I cannot imagine life without Andy, but I take comfort and strength in God's Grace and in the knowledge that Andy is at peace and with God."
Griffith's death certificate revealed he had survived through years of health conditions, including coronary artery disease. Doctors documented his cause of death as a heart attack (per The Hollywood Reporter.) But not everyone entirely agrees with that conclusion.
One expert suggested Griffith's home could have silently poisoned him, contributing to his ailing condition.
What rumors surround Andy Griffith's death?
According to an expert for Autopsy: The Last Hours of…Andy Griffith, something toxic might have grown in the Matlock star's former abode.
As reported by USA Today, Cindi Knight Griffith received permission from Dare County, North Carolina, to tear down Griffith's old house. He lived there with his first wife, and some who knew him disagreed with the decision to demolish it. The actor supposedly hoped it would become a museum.
But others heard his widow decided to raze the house due to asbestos, which is poisonous. "Asbestos is a silent killer," Dr. Michael Hunter explained for the REELZ series. "It can lay dormant for many years."
For the record, suggestions Griffith died due to asbestos exposure are unproven.
When and where did Andy Griffith's family bury him?
Notably, Griffith's widow and family buried him less than five hours after he died. He was laid to rest on private property in a family cemetery with little ceremony, at least as far as the actor's many fans were concerned.
One expert observer said that such an immediate burial was notably uncommon. "I don't recall having heard of it, and I've been here 32 years," the executive director of the state's Funeral Directors Association commented at the time (per THR.)
While devotees of The Andy Griffith Show can visit the graves of several of the show's other stars, including Don Knotts, Griffith's is off-limits to the public.
RELATED: What Ron Howard Thought When He First Met Andy Griffith