'The Andy Griffith Show': Ron Howard Landed His Iconic Opie Taylor Role Thanks to an Uncredited Part on Another Show
Find out more about the uncredited part on a television program that landed Oscar-winning director Ron Howard his iconic role as Opie Taylor on 'The Andy Griffith Show.'
Even though it seems as though actor and director Ron Howard has always been famous, that wasn't always the case. 
When he was chosen for the role of young Opie Taylor at the age of 6 on The Andy Griffith Show, it came on the heels of a very small, uncredited role on another TV program. And it was all thanks to a future U.S. president.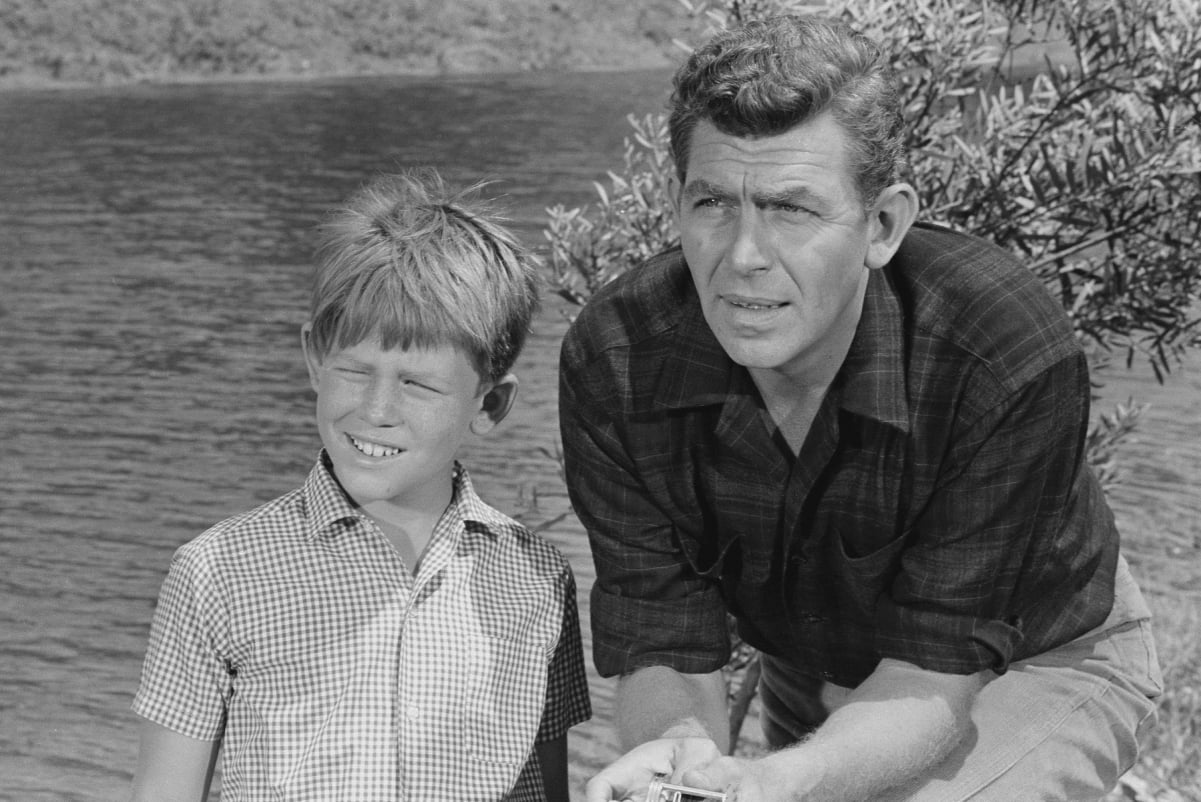 Ronald Reagan noticed Howard in an uncredited role
In his conversation with the Television Academy Foundation, the Happy Days actor talked about his appearance on a television show that got him noticed by a prominent individual. It was on the 1950s program Mr. O'Malley, which was on the series General Electric Theater. 
"Most fun of all was this part I got to do on an episode of General Electric Theater," he recalled. "It was a pilot for a TV series. And Ronald Reagan was then hosting that show."
Unknown to Howard, his small, uncredited role in the episode did not escape the future American president's notice.
"I guess I didn't have much of a credit, but Ronald Reagan had seen the episode and at the end, he just ad-libbed this thing and said, 'Special thanks to little Ronnie Howard who did a wonderful job as Barnaby' or something like that," he recalled.
'Griffith Show' creator Sheldon Leonard took note of Reagan's shout-out to Howard
In The Boys, his dual-autobiography with his brother and fellow actor Clint Howard, Ron described the meeting that took place between legendary television producer Sheldon Leonard (you might remember him as Nick the bartender from the popular film It's a Wonderful Life) and Ron's agent.
"Unbeknownst to me," he wrote, "Leonard had called [his agent Bill Schuller] the day after the G.E. Theater broadcast to say he wanted to put a 'hold' on me for the Griffith show he was developing, essentially guaranteeing me the role of Griffith's son if the show was picked up."
Ron's agent, however, told the producer that his client was already "committed" to Mr. O'Malley. Leonard, perhaps displaying his showbiz intuition, told the agent, "I don't think O'Malley is gonna go. I'd like to put a second position on the kid." 
With that, it was agreed that if Mr. O'Malley didn't succeed as a series, "Leonard had dibs on me for his new show."
Ron Howard imagined what life would have been like if 'Mr. O'Malley' had succeeded
As we all now know, Mr. O'Malley didn't make it but The Andy Griffith Show did, drawing in generation after generation of new fans. Ron Howard went on to imagine what would have happened if Mr. O'Malley had become an iconic success instead of Griffith.
"It's one of the big what-ifs that still plays out in my brain," he mused in The Boys. "Suppose I had signed a long-term contract for Mr. O'Malley. It would have meant that people would have called out, 'Hey, Barnaby!' instead of 'Hey, Opie!'"