'The Andy Griffith Show' Star Maggie Peterson Died 'Peacefully' at 81
Maggie Peterson is famous for being a cast member on The Andy Griffith Show. Sadly, she died at 81 years old. Here's what to know about the star's death and more about her early life.
Maggie Peterson from 'The Andy Griffith' show died 'in her sleep' at 81 years old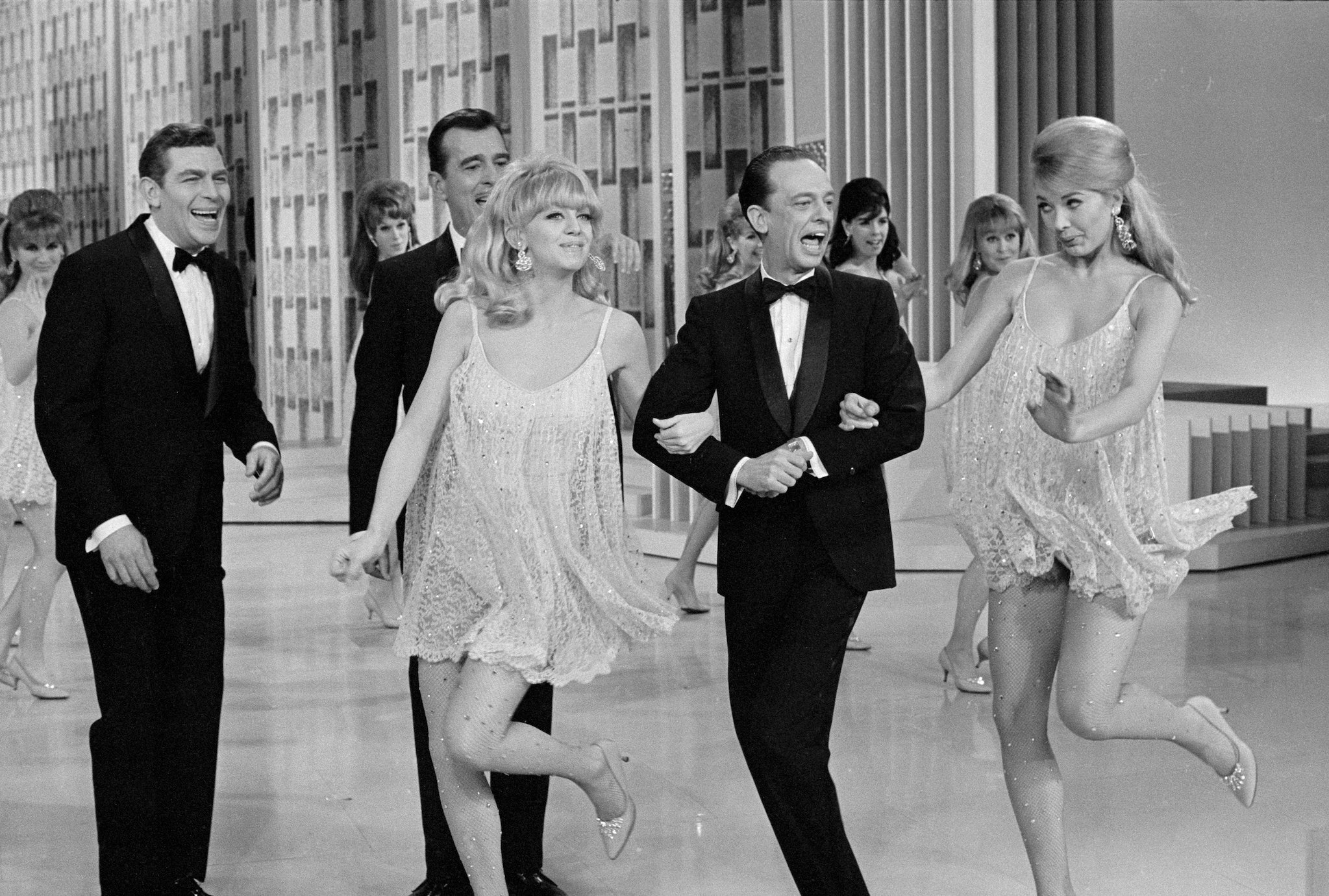 Maggie Peterson, born on Jan. 10, 1941, played Charlene Darling on The Andy Griffith Show. According to Fox News, The Andy Griffith Museum confirmed her death on Monday, May 16, 2022, and her family confirmed the death on social media.
"It is with great sadness that we share the passing of Maggie Peterson Mancuso," the statement from the museum notes. "Maggie will forever be remembered by Mayberry Fans as Charlene Darling on The Andy Griffith Show. She brought so much joy to her fans, and to our Mayberry Days Festival. We will miss you, Maggie."
On social media, the statement reads, "It is with great sorrow that we report that our dear Aunt Maggie died yesterday afternoon (Sunday, May 15). She passed peacefully in her sleep with her family present."
The statement by the relative went on to explain that Maggie's health "took a turn for the worse" after her husband, Gus Mancuso, died. She was reportedly with her family for the last few days of her life. "We will be planning a private service for Maggie in the next few weeks," the relative continued. "Although this fundraiser will no longer be accepting donations, we will keep it open for a few more weeks in order to communicate with this community."
"Finally, Maggie's family would like to thank you from the bottom of our hearts," the statement continued. "Your caring and generosity was inspiring and we could not of done any of this without you. We hope that during this difficult time you can find solace in knowing how important you were for making the end of Maggie's life much better. Thank you and God bless."
Maggie Peterson was allegedly first discovered when singing with her brothers
Fans of the Andy Griffith Show know Maggie Peterson as Charlene Darling — but she reportedly was discovered due to her singing. NBC News notes she, her brother, and two friends rode around in a pickup truck to sing to people. Director Bob Sweeney and producer Aaron Ruben discovered her this way. Sweeney and Ruben went on to create The Andy Griffith Show.
While on the show, Peterson got to show off her vocal chops. Charlene Darling and the rest of the Darling family were reportedly on the show from 1963 to 1966. Peterson played the only daughter of the family, and she had a huge crush on Sheriff Andy Taylor, who was played by Andy Griffith.
In addition to the famous TV series, Peterson went on to star in other shows, such as Green Acres, Love, American Style, and The Odd Couple, as well as several movies.
Check out Showbiz Cheat Sheet on Facebook!
RELATED: Ken Berry Said 'Andy Griffith Show' Actor Frances Bavier 'Didn't Really Appreciate' Her Role as Aunt Bee