'The Andy Griffith Show: The Moment Ron Howard Knew Don Knotts and Andy Griffith Saw Him as an Adult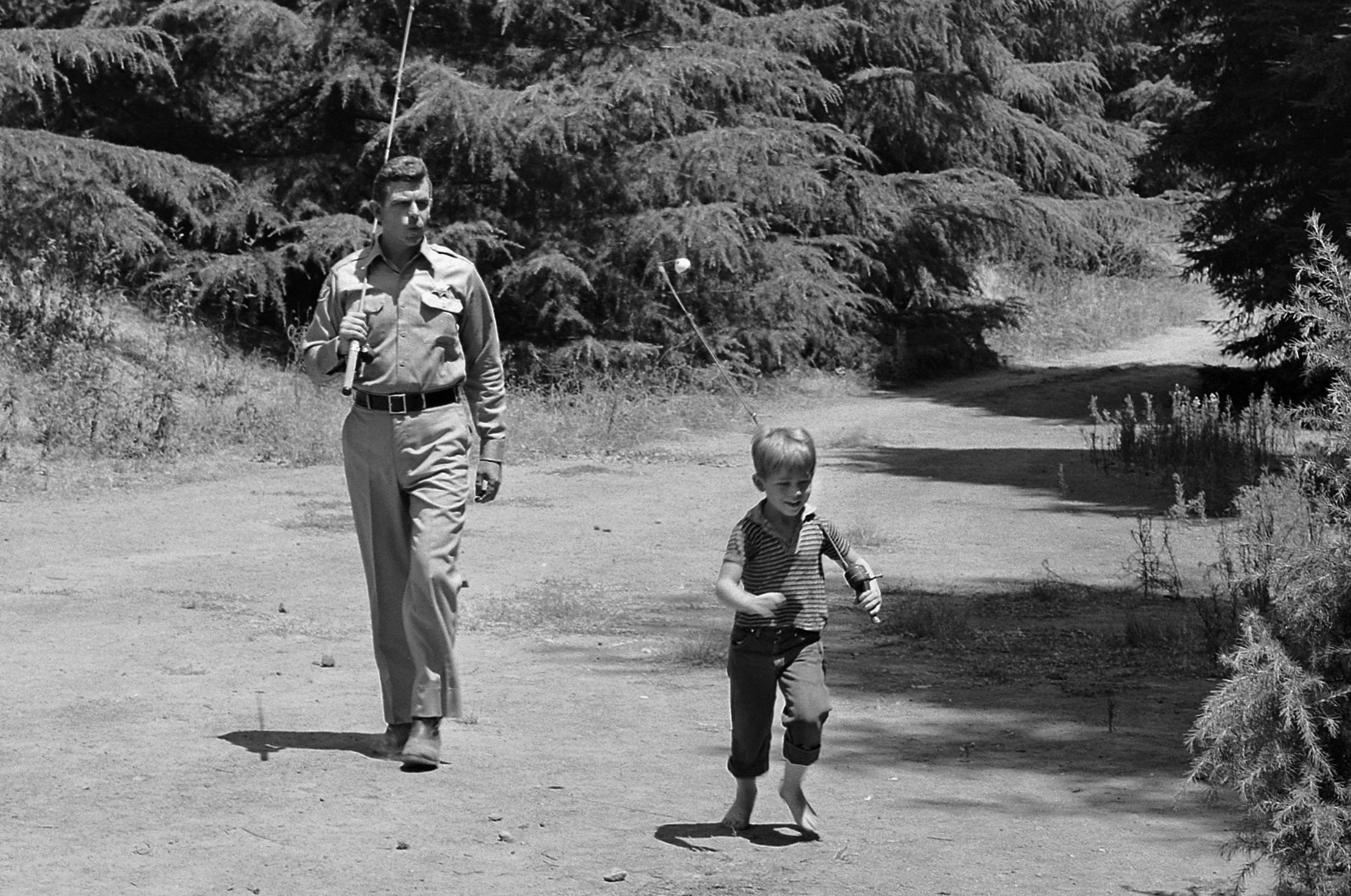 After eight years of portraying Opie Taylor on The Andy Griffith Show, Ron Howard must have been used to being treated, understandably, as the resident kid.
Sheltered from on-set shenanigans, love affairs, and any other R-rated goings-on, Howard's moment came years later in his old cast mates' company. It was the moment he probably realized he was now a peer.
How the name 'Opie' was created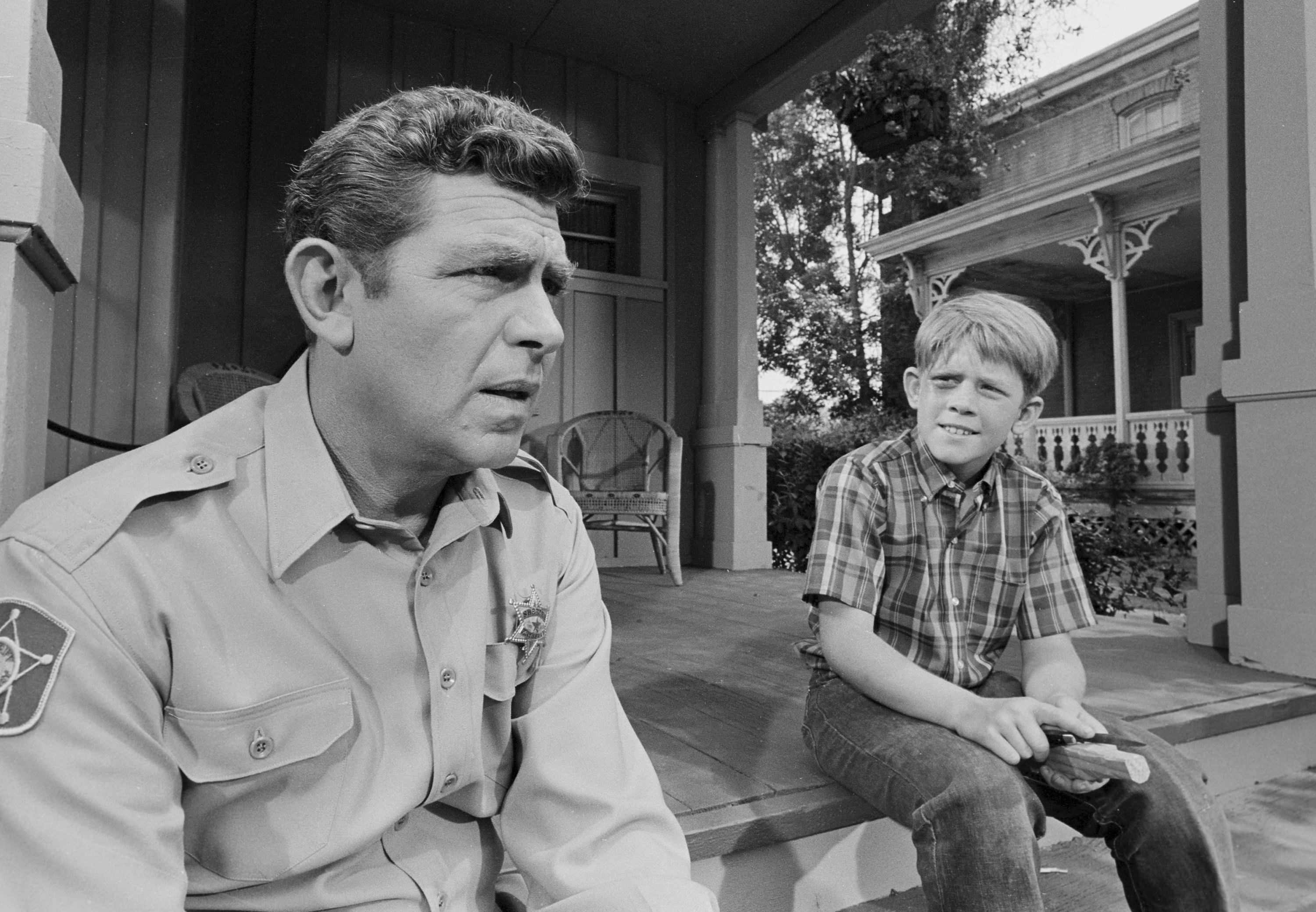 Filling fans in on the genesis of the name of his beloved character from The Andy Griffith Show, Howard offered some little-known background information about Sheriff Taylor's son.
"The name came from a bandleader from the 1940s who used to tour the South," the Hillbilly Elegy director told the Television Academy Foundation in 2006. "Andy [Griffith] particularly admired this bandleader, so I think he suggested the name."
Howard said of Opie, "I was the sheriff's son growing up. Mother had passed away, but looking to Aunt Bee as sort of a mother figure. Mostly leaning on my father, my Pa."
Howard didn't watch 'The Andy Griffith Show' at first
When he joined the cast of the show set in Mayberry, North Carolina, Howard didn't watch it. Not because he disliked it, but because he was too young and it aired on CBS after his bedtime.
"The first year or two, I don't quite remember what time it came on," Howard said. "I think it might've come on at 9 o'clock, but I'm not sure. It was past my bedtime. It wasn't till I was a little bit older that I was allowed to stay up and watch it. Then I'd watch it every week."
Asked if he watched it with a critical eye of scenes that could have been shot better or lines that weren't delivered well, Howard said, "Once in a while I'd be critical of something. Mostly, I liked it. Mostly, I enjoyed it. It wasn't until later that I began being more critical of my own work," he admitted.
How Howard knew his former co-stars viewed him as an adult
In 1968, The Andy Griffith Show ended its eight-year run. It soon morphed into the spin-off show, Mayberry R.F.D. starring Ken Berry, other new cast members, and most of the original cast except for Griffith, Howard, and Helen Crump actor Aneta Corsaut.
Almost 20 years later in 1986, the entire cast minus Frances Bavier gathered for a reunion television movie called Return to Mayberry. It was here that a grown-up Ron Howard returned to spend time with the group of people that had become very much a second family to him as a child.
During this time spent with Barney Fife actor Don Knotts and Griffith, Howard could tell he was finally one of them.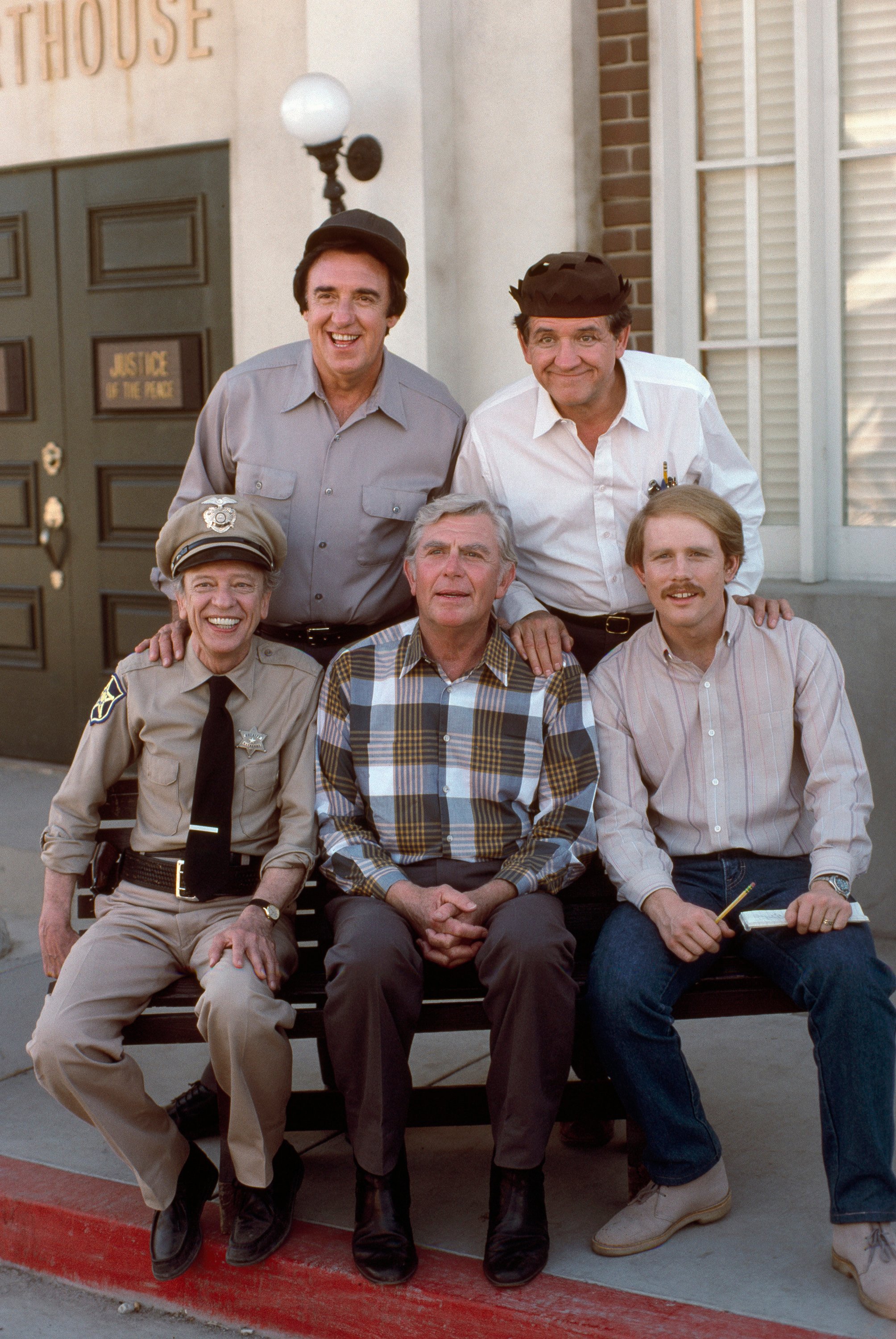 In his 2016 book, Andy and Don, Daniel de Visé wrote of that moment.
"In February, 1986, the Griffith principals traveled to Southern California wine country to begin shooting Return to Mayberry. The Mayberry pecking order had changed in a quarter century. Ron Howard was now the ascendant director of Splash and Cocoon," he wrote.
Howard was at long last in on a joke with Knotts and Griffith that he would appropriately have been left out of in the past.
"Andy and Don shared a dirty joke on the set," de Visé wrote, "and for the first time they told it to Ron, who was finally old enough to hear it. Ron talked for hours with Andy – interviewed him, really, about his memories of running The Andy Griffith Show, asking all the questions he had never thought to pose on the old Mayberry set."
It was a wise move on the filmmaker's part, as he is now one of the very few surviving cast members of The Andy Griffith Show with a wealth of his own memories to impart.