'The Andy Griffith Show': This Cast Member 'Never Felt Entirely Comfortable' Around Don Knotts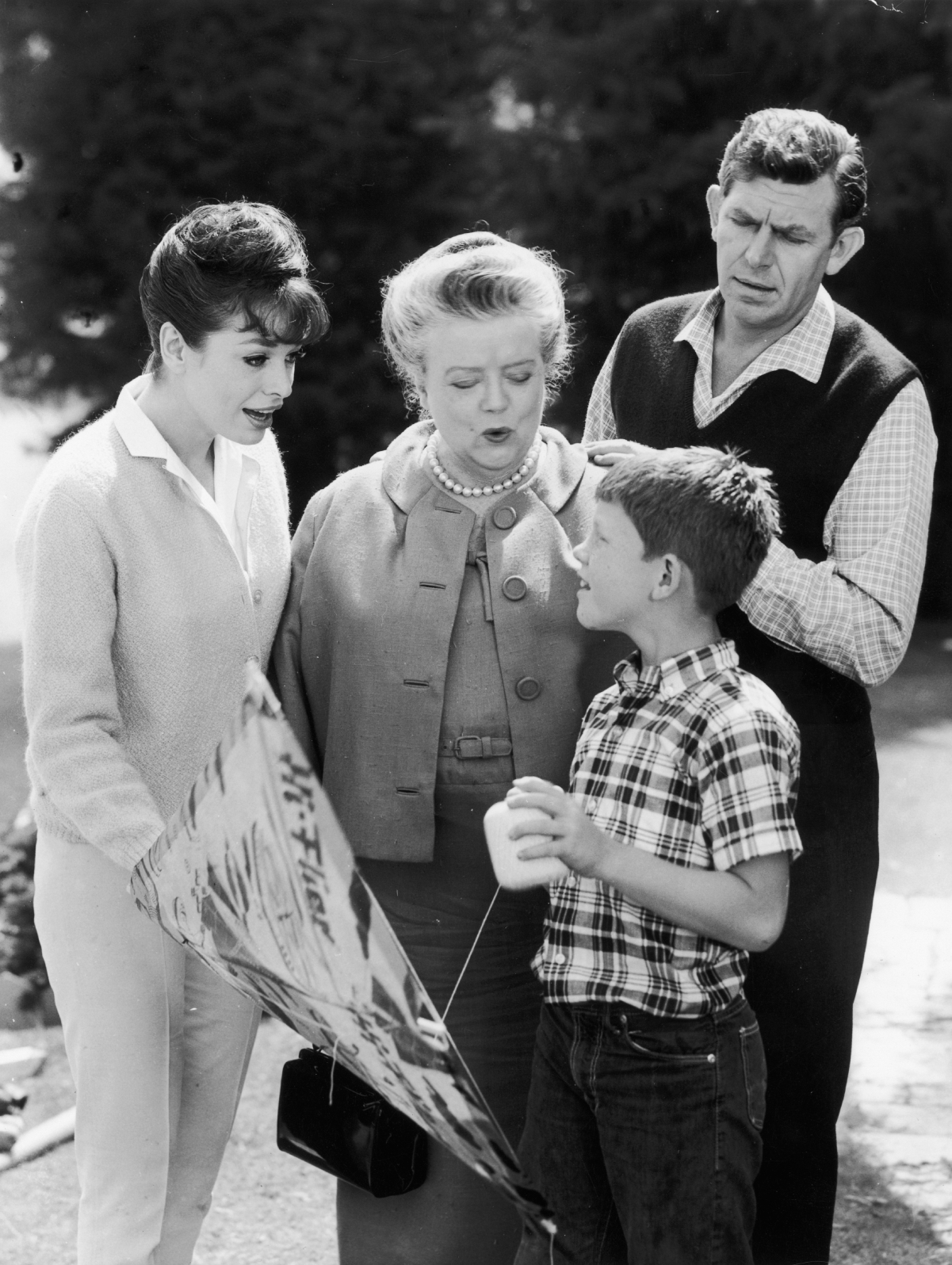 The cast of The Andy Griffith Show was something of a family.
The show, which lasted eight seasons, featured Griffith of course in the show's primary role. Alongside him was Don Knotts as Sheriff Taylor's trusty deputy; Ron Howard as the sheriff's son Opie Taylor; Frances Bavier as Aunt Bee; and many other actors whose performances gave the show its small-town flavor.
One cast member, however, reportedly never quite felt fully at ease around Knotts.
How Don Knotts joined 'The Andy Griffith Show' cast
Knotts and Griffith had met when the pair worked together on the Broadway production of 1955's No Time for Sergeants.
The Barney Fife actor didn't see Griffith again, according to Andy and Don: The Making of a Friendship and a Classic American TV Show author Daniel de Visé, until 1960 when Knotts turned his television on. He saw Griffith on the Danny Thomas sitcom, The Danny Thomas Show. It turned out he was watching the pilot for The Andy Griffith Show.
De Visé wrote, "As Don beheld Andy on [television], 'the wheels in my brain began to whirl,' Don recalled. The part of Sheriff Andy Taylor seemed perfect for Andy. A show like that would be honey to the sponsors, with all its homespun charm. And Don wondered if there might be a place for him in Mayberry."
Knotts wondered correctly, and pursued the notion with Griffith of a spot for him on what looked like a very promising comedy.
"A part on Andy's new show just might rekindle Don's career—and revive his old friendship with Andy," de Visé wrote. "Don had always hoped he and Andy might work together again someday. Then, he placed a call to New York [and] told Andy how much he'd enjoyed the pilot. Then he asked, 'Listen, don't you think Sheriff Andy Taylor ought to have a deputy?'"
Helen Crump actor Aneta Corsaut and Griffith were lovers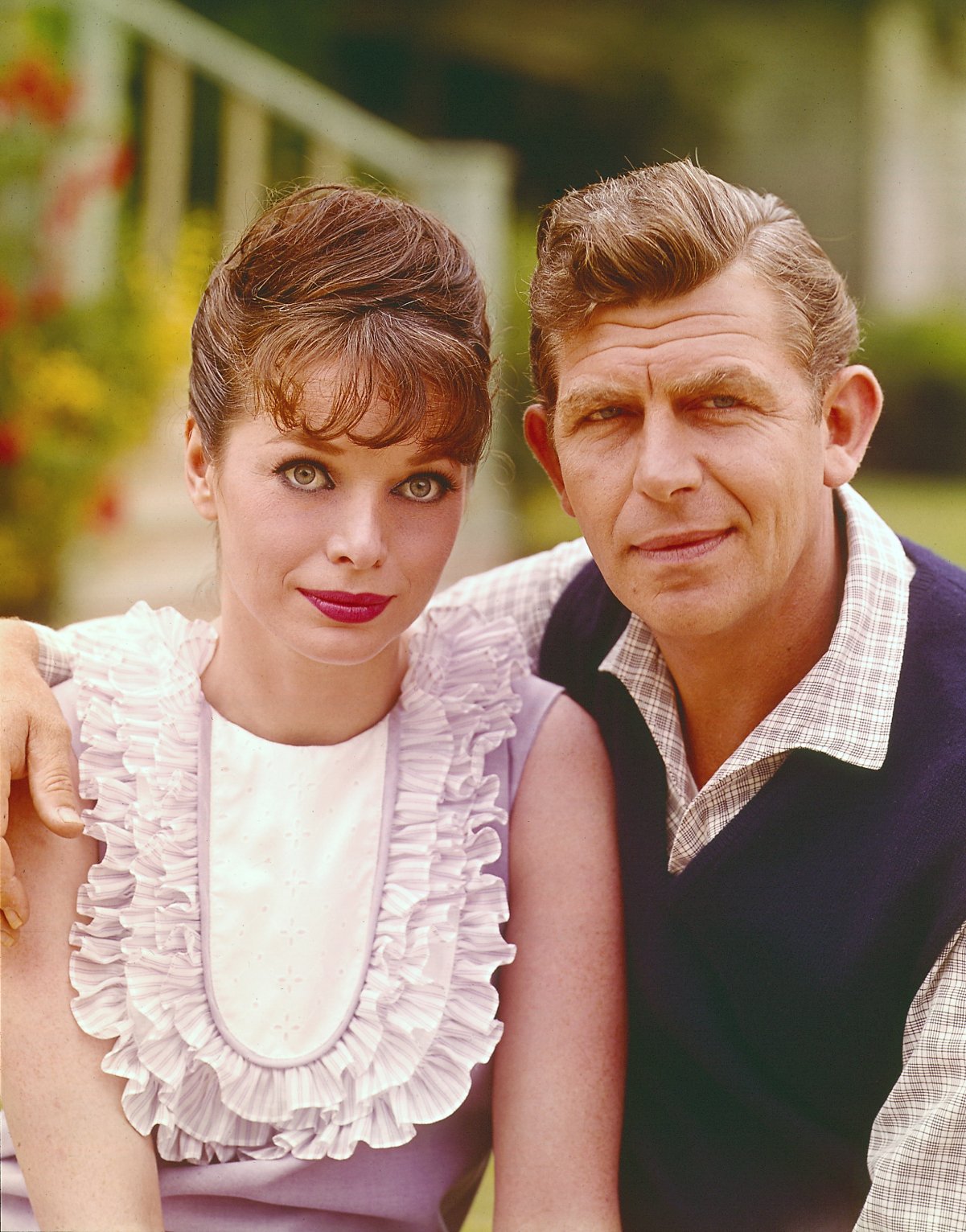 Griffith and his on-screen girlfriend Aneta Corsaut who portrayed schoolteacher Helen Crump were involved in a romantic relationship off screen as well.
Although he was still married to his first wife Barbara, Griffith according to de Visé wasn't able to resist the actor whose major role prior to the Griffith Show was as Steve McQueen's girlfriend in the film The Blob.
"Andy couldn't get enough of Aneta. Eventually, he proposed, even though he was already married," the author said. "He popped the question at least once and possibly two or three times, as Aneta hinted in later years. She turned him down."
Corsaut never grew close to Knotts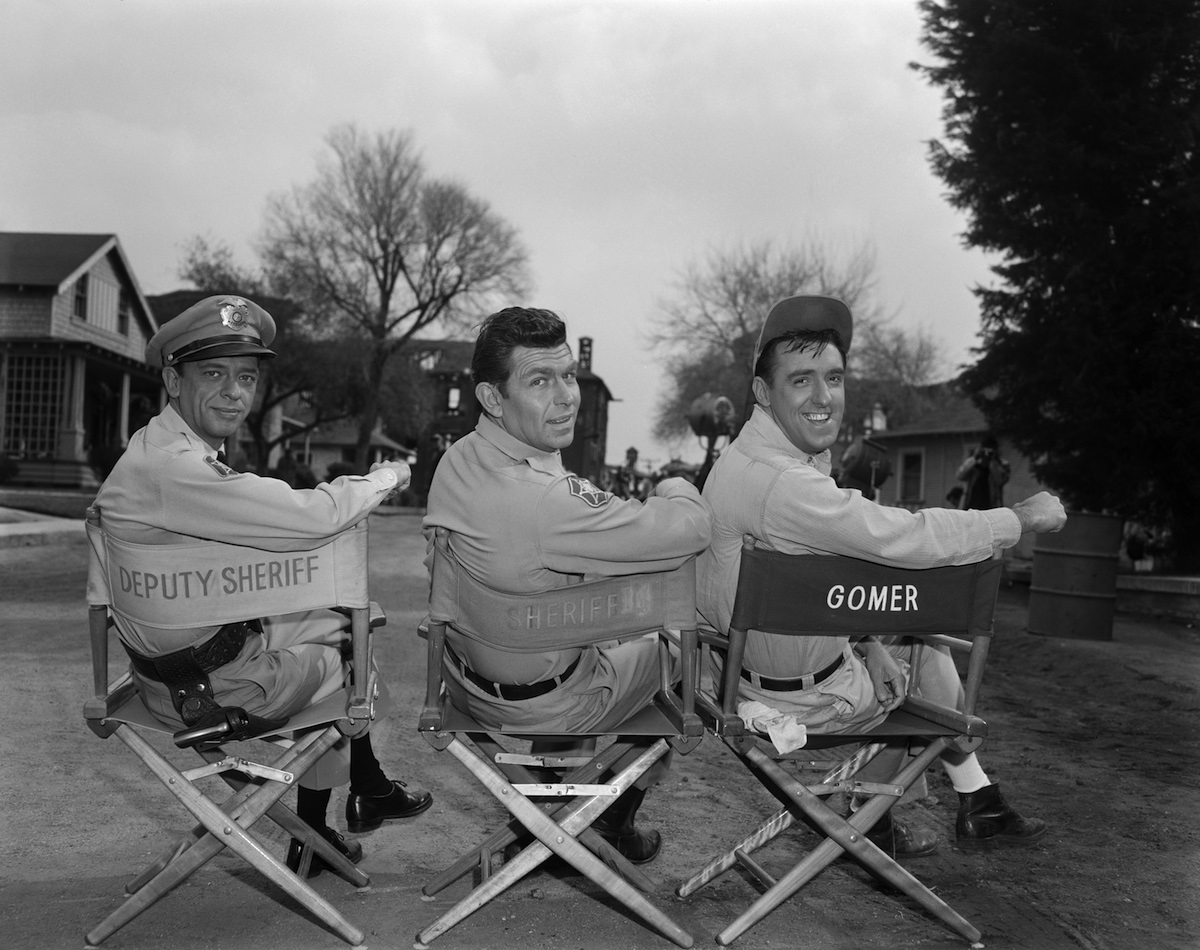 Knotts and Griffith were such close friends and colleagues that little had to be said between the two. They knew one another so well on and off the show's set, they could easily read one another's cues and emotions.
It was this relationship that de Visé, who was Knotts' brother-in-law, said made Corsaut uneasy around Knotts due to the feeling that she was vying for Griffith's attention.
"Aneta admired Don's work," he wrote, "but the two never grew close, and Aneta later conceded she never felt entirely comfortable around him. In a sense, Aneta competed with Don for Andy's affections."
Knotts later left the show after its fifth season to pursue a film career. Corsaut remained on the Griffith Show through its eighth season and died in 1995.