'The Bachelor': Mike Johnson Still Doesn't Know Why He Wasn't Chosen To Be a Lead; 'I Wish I Knew'
Mike Johnson has been a fan-favorite among Bachelor fans, ever since he stepped foot on Hannah Brown's season of The Bachelorette. Johnson was charming on her season and talked often about the "queens" in his life, and how he wanted to find his own. 
Fast-forward one year later, and Johnson still has many fans petitioning for him to lead a season of The Bachelor. But this isn't new; before Peter Weber was picked for the most recent season, fans wanted Johnson. And before Matt James was just picked to lead the next season, fans wanted Johnson. But why wasn't he picked, even though he's a front-runner among fans? Even he doesn't know.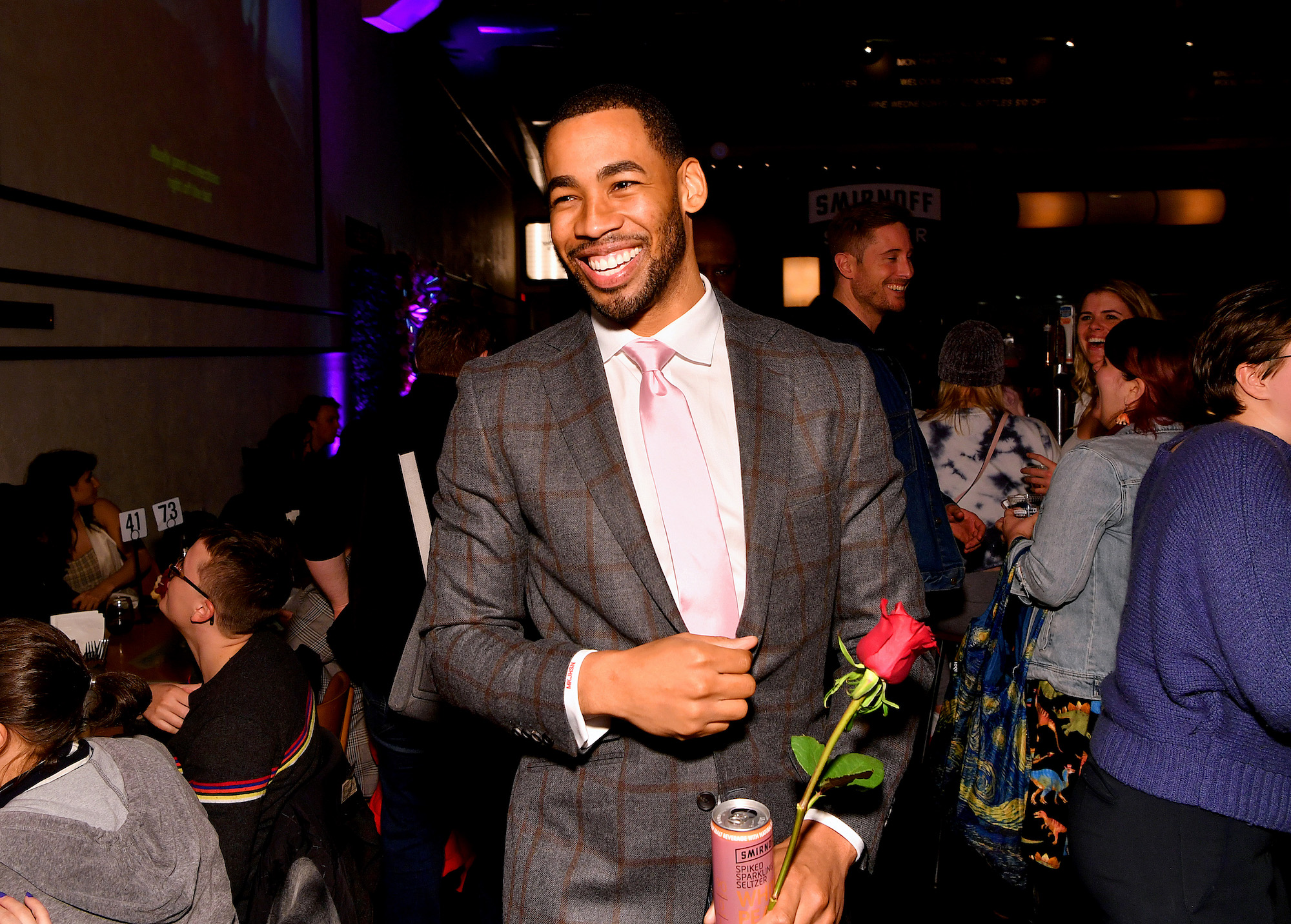 Mike Johnson was interviewed to be the next lead on the franchise
After Brown sent Johnson home on her season last summer, he went on to become one of the core members of Bachelor in Paradise. He didn't find anyone there that he clicked with, and left without a relationship. Since then, he's been linked to Demi Lovato, although nothing public came out of that. 
As stated above, both times ABC cast for The Bachelor since Brown's season, Johnson has been the first one many fans wanted. Not only would he be the first Black Bachelor, but he already proved he was great on camera and could create an entertaining season. He even interviewed for the spot as well. 
In an interview with Variety on Aug. 10, Johnson said that he never felt he was interviewed because he was Black. But he also stated that he'd be great as a lead, comparing himself to "Tiger Woods, Eminem, and Serena Williams," who succeeded in industries occupied by other predominant races.
"I'm like no other Bachelor in the past," Johnson said he told those interviewing him. "I'm not white, I have tattoos, I'm a veteran of the Air Force and I speak my mind."
Johnson doesn't know why he wasn't cast for 'The Bachelor'
And, as stated above, he doesn't know why he wasn't chosen. 
"I wish I knew. I wish I knew. I really do," he said. "I was never given a reason, ever. I don't know. I just know that they chose who they chose. I really do wish I knew more."
Weber was chosen after Brown's season, prompting Johnson to be free to go on BiP. However, Weber's season proved to be highly frustrating for fans. Even beforehand though, Johnson said he could have predicted Weber was going to become the lead. 
"I just felt that from what I've seen of the past, that's how the show goes," he said. "Peter was the perfect fit for what they like."
Overall, Johnson revealed that he was "annoyed" because he wasn't told before Weber's name was announced. And, again, he's still unsure why he wasn't picked despite having heavy fan support. 
"I know that two years in a row, I was a popular choice," Johnson told Variety. "That's not a dig towards anyone else, that's just the truth. I was super appreciative to even just be in consideration."
Now, it's more than just Johnson's fan-favorite status that had fans wanting him to be the Bachelor. The franchise has never had a Black Bachelor, and he would have been the perfect choice to lead, according to fans. And even on The Bachelorette side, there's only been one Black lead: Rachel Lindsay. And aside from that, all other contestants have been white. 
Johnson thinks the announcement about Matt James being the next Bachelor was 'forced'
Lindsay has been a major voice for change within the Bachelor franchise but stated on her June 8 blog post that the series gives into its racist viewers, who might not want a person of color in the lead spot.
"This is the franchise blatantly recognizing and admitting that they are perpetuating the problem," she wrote about past comments from those in charge. And their refusal to cast a person of color as a lead. "They are willing to accept this reality to attract an audience with specific desires in an effort to not lose viewers."
She even reiterated what she said when Weber was cast; that despite having a qualified candidate like Johnson, who'd also bring diversity to the show, they chose Weber. 
With all the backlash the series got since Lindsay's post, the franchise cast James as the next Bachelor. James will be the first Black Bachelor, despite not even being on the show yet. He was cast in Clare Crawley's season but ABC pulled him out to become the lead, which is something that's never been done before. And they skipped over Johnson (again). Johnson noted that "the timing was definitely off" with James' casting. 
"At the time that they said it, it was peculiar. It wasn't natural. It was forced," Johnson said. "That's how it felt for me."
Johnson stressed that even if he was the one picked, announcing it before Crawley's season even began is suspicious in itself. 
Maybe Johnson will get his time in the lead's chair one day.