'The Bachelorette' 2022 Spoilers: Cast Member From Katie Thurston's Season Dispels Reality Steve Rumor
Bachelor Nation fans are excited to see Rachel Recchia and Gabby Windey take over as the leads. The Bachelorette 2022 cast has officially been announced, too, and Reality Steve reported filming for the new season begins soon. It seems new spoilers suggest a cast member from Katie Thurston's season will join the cast at some point as well. Here's who it is, according to The Bachelorette 2022 spoilers — and what the contestant said after the rumors aired.
[Spoiler alert: The Bachelorette 2022 spoilers ahead regarding the cast.]
'The Bachelorette' 2022 spoilers: Reality Steve alleged [SPOILER] is joining the cast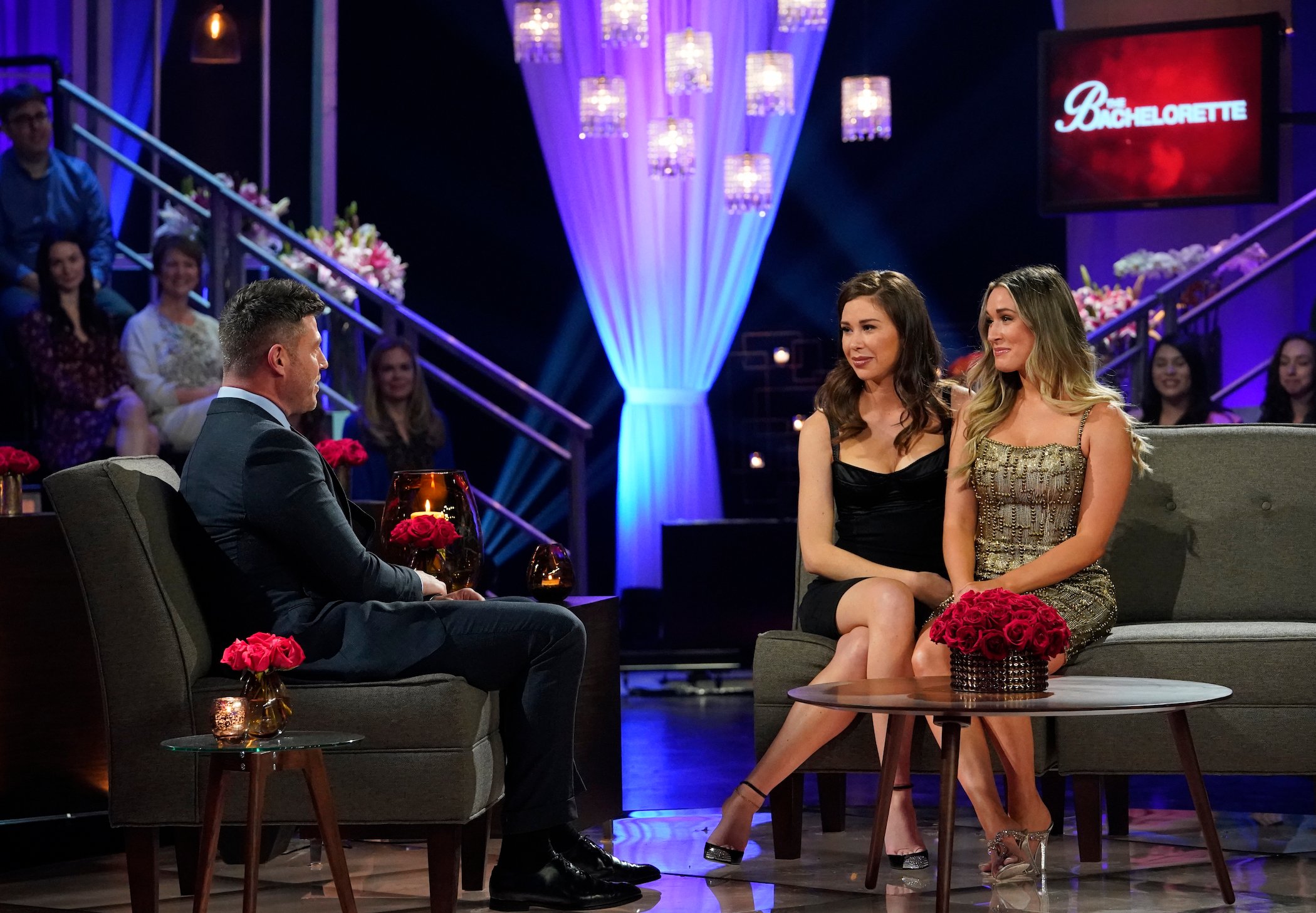 The Bachelorette 2022 spoilers have only just begun, but it seems Reality Steve is already getting important intel on The Bachelorette cast. ABC listed the potential men joining the cast on the show's Facebook page. But there's allegedly one more surprise coming to viewers.
"They've done this before in the past where they bring back a former contestant from a previous Bachelorette season to compete," Reality Steve said on Instagram. "Well, we've got one. There is a former contestant who was on a previous Bachelorette season who will be a contestant on Gabby and Rachel's season."
Finally, Reality Steve alleged who it is. "Connor Brennan," the spoiler guru verified. "Also known as Connor the Cat. I don't know if he's going to have his cat costume. I'm sure he's going to have his guitar with him. But he will be a contestant on Rachel and Gabby's season."
Reality Steve then noted he doesn't know if Connor appears on night one or if he enters later in the season.
Fans aren't happy with this casting choice, and [SPOILER] spoke out against the rumors
While The Bachelorette 2022 spoilers suggest Connor Brennan will compete for Gabby and Rachel's love, some fans aren't happy. Many fans didn't like seeing Connor on Bachelor in Paradise Season 7 after his stint on The Bachelorette the first time, and they aren't looking forward to seeing him again.
Aside from the cat outfit, who is Connor Brennan? He's an eighth-grade math teacher from Nashville, Tennessee, and he also has a master's degree in medical physics. Aside from teaching, he also had a job as a nuclear engineer. When he was on Katie's season, he was 29 years old.
"I'm sorry but I'm just tired of this man!!!" a fan on Reddit said. "I didn't enjoy him initially and have no desire to see him again — and just think it'll always be weird when dudes run back for a second chance at being on TV (I mean for love)."
Will Connor really return to fight for Rachel or Gabby's love? Connor caught wind of the rumors and claims they're false. On Twitter, he said he's getting "flooded" with "the meanest things anyone has ever said" about him after the rumors took off. He also said Reality Steve's rumors serve as a "great reminder" for why he won't return to the show.
Will 'The Bachelorette' 2022 premiere date push 'Bachelor in Paradise' Season 8 back?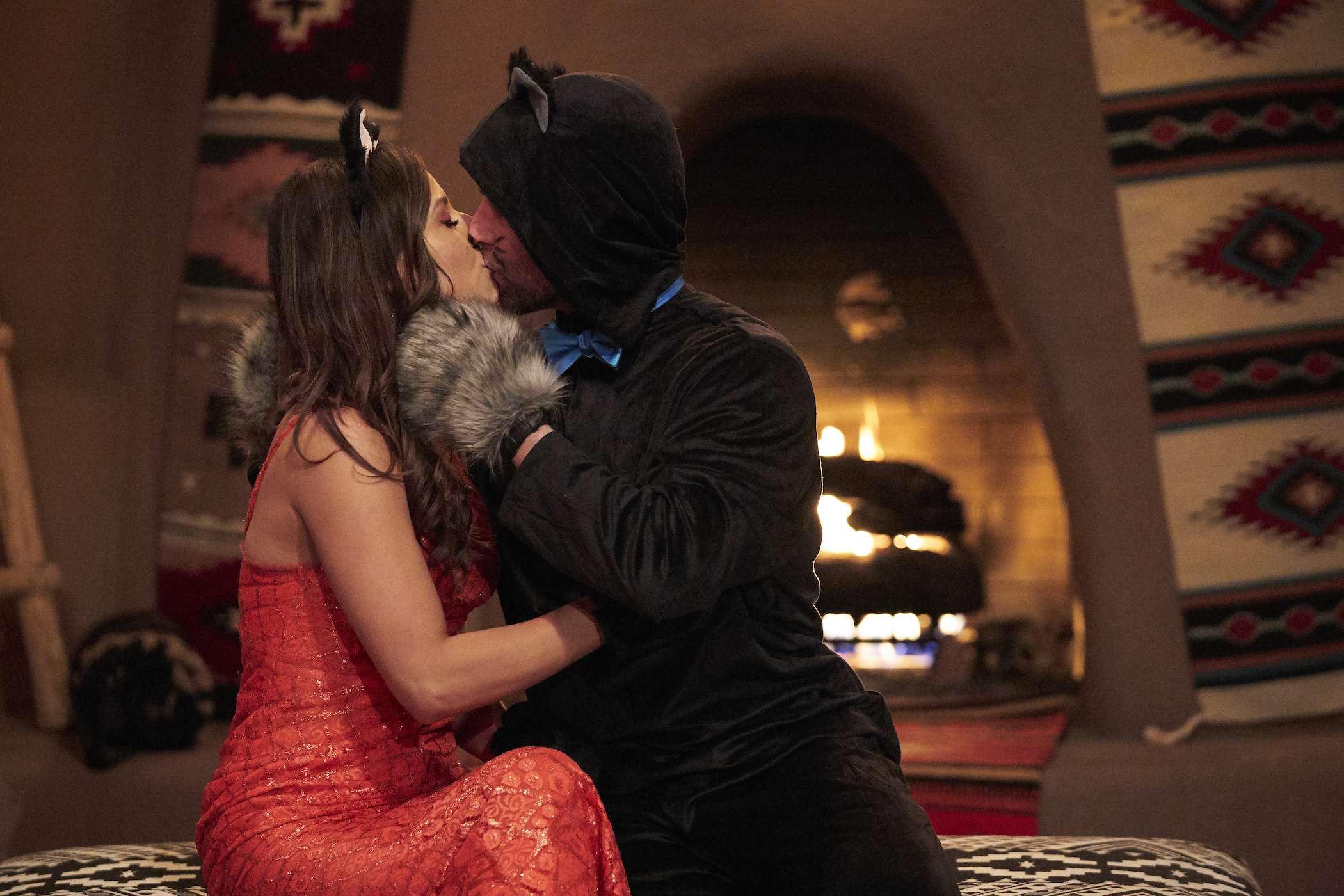 The Bachelorette 2022 premiere date is set for Monday, July 11, 2022. If the spoilers prove true, Connor Brennan likely won't make a reappearance on Bachelor in Paradise Season 8 back. So, when will the new BIP season premiere?
ABC hasn't given any info about the future of Paradise. But if The Bachelorette begins filming in March 2022 and airs in July 2022, fans should get Paradise directly after Gabby and Rachel's season. This likely means Paradise will air in August or September 2022 and run until October, with The Bachelor returning in January 2023.
Check out Showbiz Cheat Sheet on Facebook!
RELATED: 'The Bachelorette' 2022: Where Tayshia Adams Stands With ABC After Losing Hosting