'The Bachelorette' 2022 Spoilers: Rachel and Gabby Allegedly Don't Have Separate Contestants
The Bachelorette 2022 stars Clayton Echard's runner-ups, Rachel Recchia and Gabby Windey, as the two leads. Now, Bachelor Nation fans want to know how it'll all go down, as viewers didn't get any details on the all-new season during the After the Final Rose special. The Bachelorette 2022 spoilers from Reality Steve reveal Rachel and Gabby won't have their own separate contestants. Here's what he reported.
How will 'The Bachelorette' 2022 work? Creator Mike Fleiss says there's 'no drama' between the leads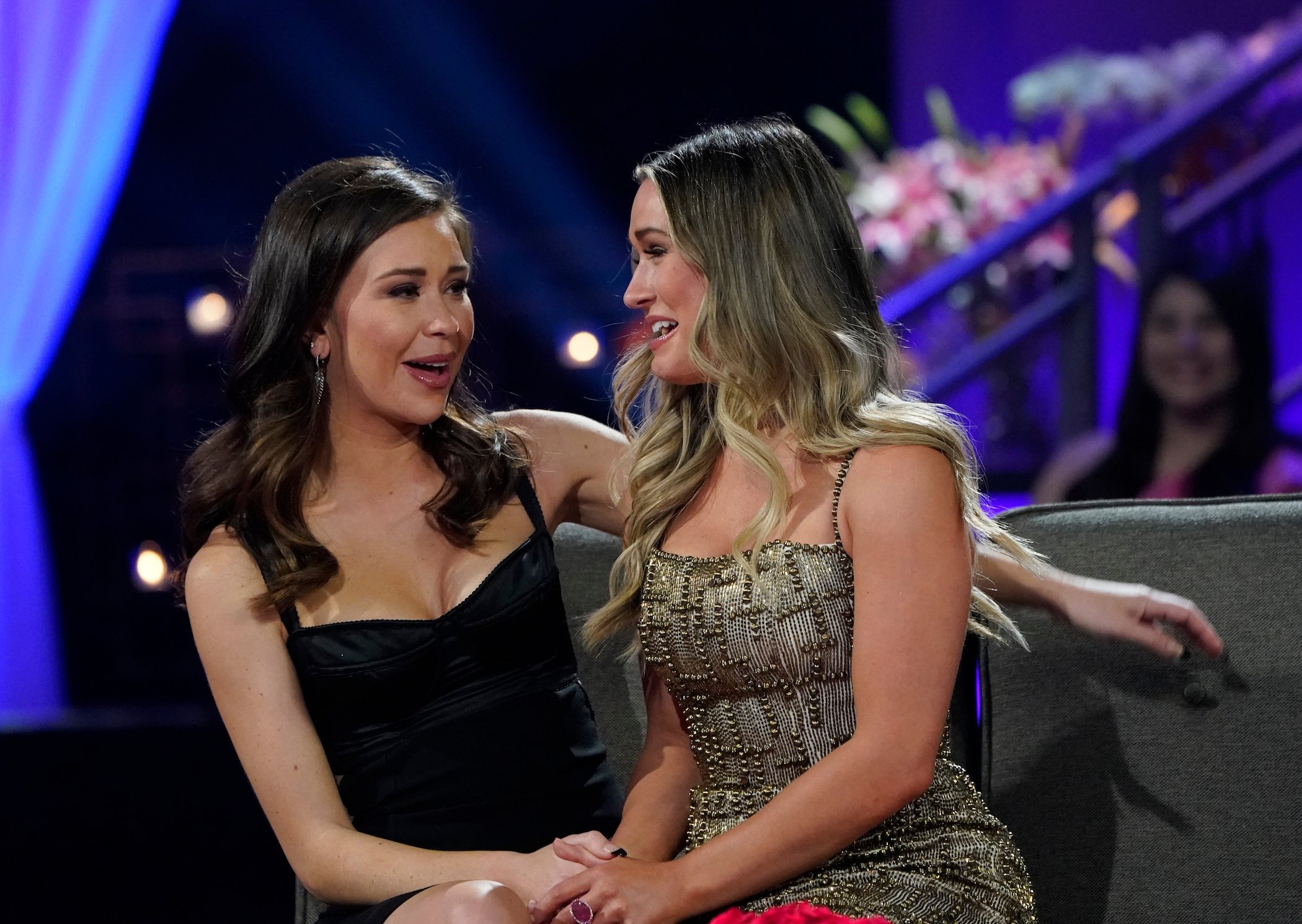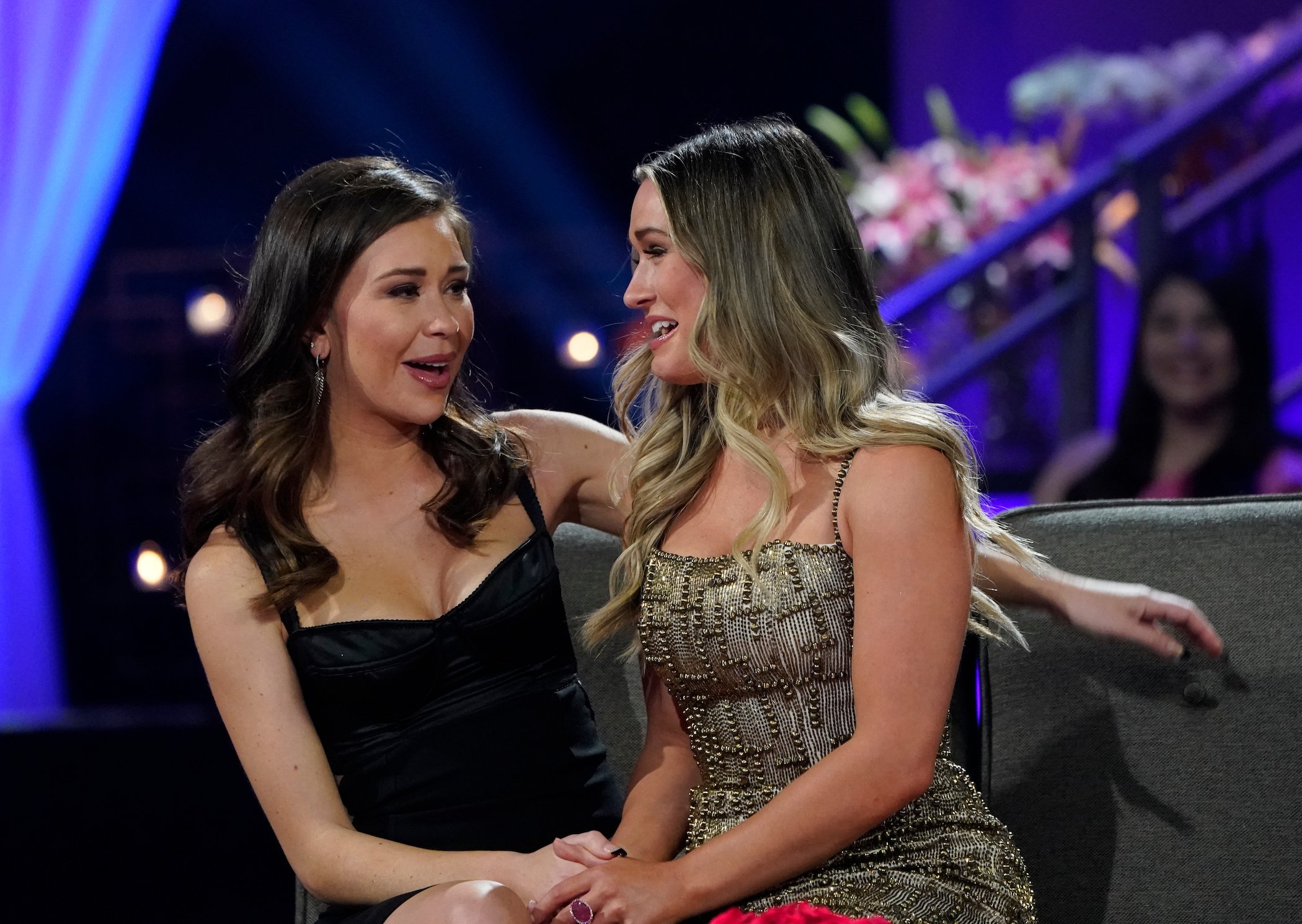 Bachelor Nation fans await details on how The Bachelorette 2022 will work. Past seasons never had two leads compete for love simultaneously within the same season. During season 11, Kaitlyn Bristowe and Britt Nilsson started the season together as two leads, but the men chose who they wanted to continue with. Kaitlyn won, and she continued the season by herself.
As for The Bachelorette 2022, we know for sure that Rachel Recchia and Gabby Windey begin the season together, and they'll finish the season together. Those are the only concrete details given by ABC. But this environment could put a lot of pressure on both women if they're pitted against each other. Thankfully, creator Mike Fleiss tweeted that there's "no drama" between Rachel and Gabby.
"See, no drama …," Fleiss tweeted. "Just two friends helping each other find true love! Exclusive international photo!!!"
Rachel Recchia and Gabby Windey allegedly don't have separate men, Reality Steve's spoilers report
While ABC hasn't given many details on how Rachel Recchia and Gabby Windey's season will work, Reality Steve released The Bachelorette 2022 spoilers with more information. According to the spoiler king, Gabby and Rachel won't have their own male contestants. Instead, it's a more "free-flowing" season, where the men have the ability to date both women.
"I think that maybe they were saying right from the get-go Rachel would have her own men and Gabby would have hers, and they'd be confined to those guys all season. Well, that's not it," Reality Steve wrote. "It's definitely more free-flowing than that. Kind of in the same line as Joe Millionaire, every guy in the house, as of now, has the ability to date both women and vice versa."
Reality Steve then gave more information on how the first dates of the season worked. "For episodes 2 and 3 in LA, which are the first dates of the season since episode 1 is night one with the limo entrances and the rose ceremony, it's one group date, then each woman gets a one-on-one."
When is 'The Bachelorette' 2022 premiere date?
Fans are eager to hear more about The Bachelorette 2022 spoilers, and Reality Steve is sure to deliver. But those who want to remain spoiler-free from this point forward will have to wait until the summer to watch the season. The Bachelorette 2022 premieres Monday, July 11, at 8 p.m. EST on ABC.
Aside from Rachel Recchia and Gabby Windey's monumental season, fans will also get to see their favorites from the franchise hit the beach. Bachelor in Paradise Season 8 is officially a go, according to TVLine. ABC renewed the series for its next season, though they haven't announced the cast or release date.
Check out Showbiz Cheat Sheet on Facebook!
RELATED: 'The Bachelorette' 2022: Where Tayshia Adams Stands With ABC After Losing Hosting