'The Bachelorette' 2022: Where Tayshia Adams Stands With ABC After Losing Hosting
Tayshia Adams won't be hosting 'The Bachelorette' 2022. Here's where the former lead stands with ABC after exiting hosting duties and the 'Click Bait' podcast.
After Clayton Echard's disastrous season of The Bachelor, fans are elated to see what's to come for The Bachelorette 2022. Rachel Recchia and Gabby Windey will take the lead as two Bachelorettes. Unlike past seasons of the show, Kaitlyn Bristowe and Tayshia Adams won't return to host. Here's where Adams stands with ABC after losing the gig.
Who is hosting 'The Bachelorette' 2022?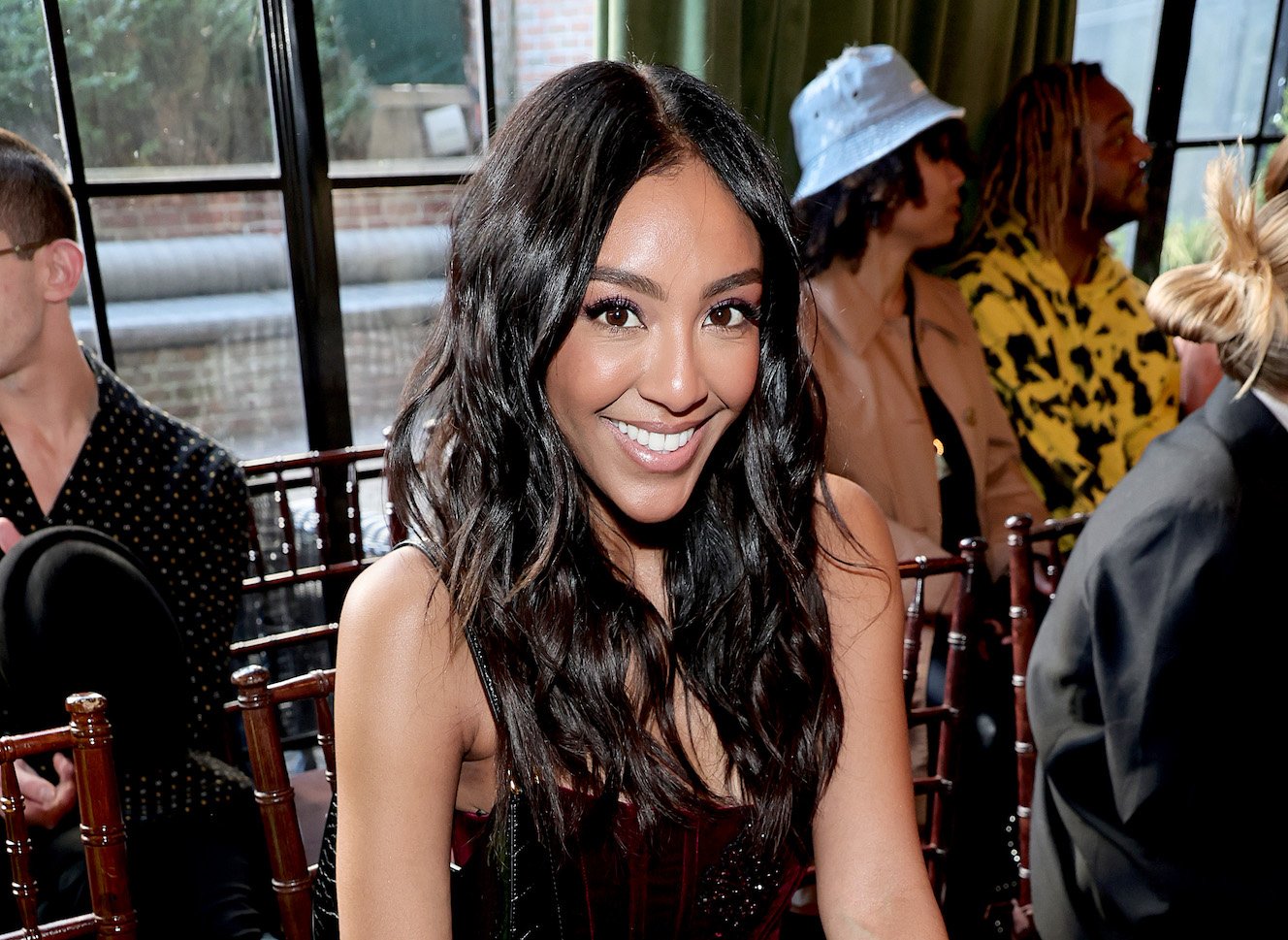 Fans of Clayton Echard's season of The Bachelor are likely to feel happy about who's hosting The Bachelorette 2022. Jesse Palmer will be back at the helm, according to Us Weekly. During Echard's season, he served as the perfect sounding board for the lead. Though this, of course, also means fans won't see Tayshia Adams and Kaitlyn Bristowe doing double duty as the hosts any longer.
"The decision came at some point throughout this past season that Jesse was a safe choice for the next Bachelorette season," a source told Us Weekly. "They're still testing him out for a more permanent role, just like they tested out Tayshia and Kaitlyn for two seasons."
So, why did ABC go with Palmer? The source added they hope to get back to "Chris Harrison-style" hosting. But they also mentioned the doors aren't closed on Adams and Bristowe for good.
Tayshia Adams remains cordial to ABC after losing hosting duties
With Tayshia Adams not hosting The Bachelorette 2022, where does she stand with ABC? It seems Adams and ABC are still on good terms despite her losing the gig.
"The bridge is not burned," the source explained to Us Weekly. "She's been exploring a lot of different avenues and meeting with different people in the industry. She's looking to continue expanding her career outside of Bachelor Nation."
With or without hosting duties on The Bachelorette, Adams has made a permanent name for herself. She got her start as a contestant on Colton Underwood's season, and she was later the lead, where she met and got engaged to Zac Clark. Additionally, she spent time on Bachelor in Paradise, where she sustained a relationship with John Paul Jones from Hannah Brown's season.
Additionally, Adams' intense schedule and business mindset may have been part of the reason for her split from Clark. A source told People that Adams felt "way more comfortable in the spotlight because of her job" than Clark. "Both of their schedules have been really tough," the source noted. "Tayshia has been very busy and Zac also has a lot on his plate. Scheduling time together was just very difficult."
Tayshia Adams also no longer hosts the Bachelor Nation podcast 'Click Bait'
Not only will fans not see Tayshia Adams host The Bachelorette 2022, but she also isn't part of the Bachelor Nation Click Bait podcast anymore.
"Before we get into the Bachelor Nation breakdown, we have some news," Bachelorette star Joe Amabile said in January 2022, according to People. "We've seen your messages and DMs, and we do have a host update for you guys. We send Tayshia our best and our love and would like to officially welcome Tia [Booth] as our new cohost of Click Bait."
Adams didn't give a reason for leaving the podcast. She removed any Bachelor Nation affiliation from her Instagram bio.
Check out Showbiz Cheat Sheet on Facebook!