'The Bachelorette': Who Is Chris Gallant? Instagram, Age, Job, and More About Michelle Young's Cast Member
Michelle Young will begin her journey to find her soulmate on Tuesday, Oct. 19, when The Bachelorette Season 18 premieres. One of the men vying for Michelle's love in The Bachelorette is Chris Gallant, better known as Chris G.
So who is Chris G.? We have everything you need to know about Michelle's contestant, including his Instagram page, age, job, and what two former Bachelorettes have to say about him.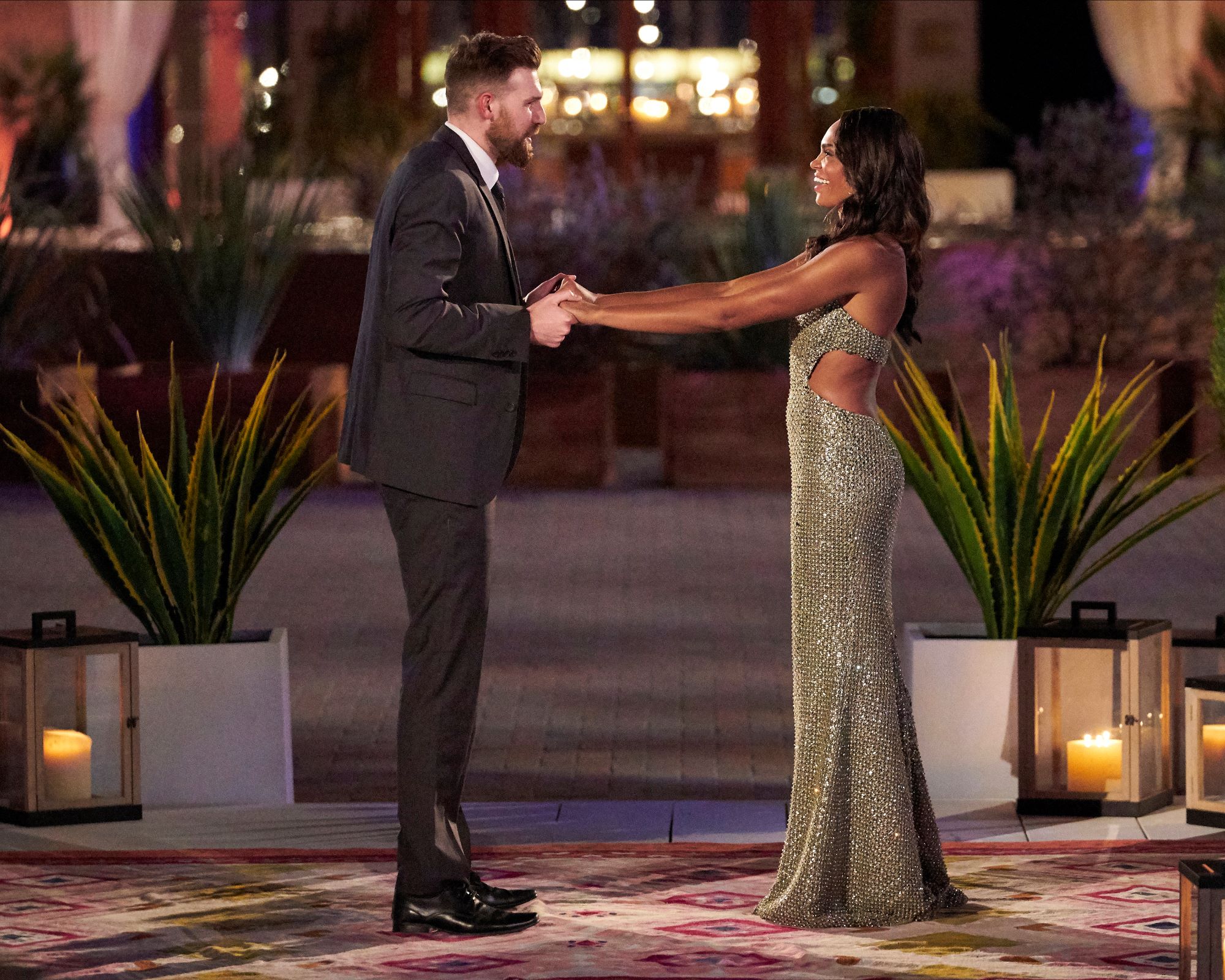 Who is Chris Gallant on 'The Bachelorette' Season 18 with Michelle Young?
Chris Gallant's bio on ABC's page for The Bachelorette reads, "For Chris G., commitment is the name of the game. As kindhearted as you would expect any Canadian man to be, Chris G. says he is looking for a genuine connection and for someone who is all in on him the way he is on her."
When describing the traits Chris G. looks for in a woman, the bio says, "His ideal woman is active, vulnerable and a good person on the inside. Chris is looking for his best friend, someone who he can bring home to his family, and someone that he just absolutely adores. When he says he's looking for love, he is looking for the right soul and someone his energy bonds to."
The ABC bio also lists a few fun facts about Chris G. He loves escape rooms and enjoys performing spoken word poetry. Plus, he has two cats – one named Cat and one named Small Cat.
It sounds like Chris Gallant and Michelle could make for a perfect match in The Bachelorette. But fans will just have to wait and see if Michelle chooses him in the end.
How old is Chris G. and what does he do for a living?
Chris Gallant is 28-years-old, and The Bachelorette contestant hails from the Great White North. To be more specific, he is from Halifax, Nova Scotia, Canada.
As for his job, Chris G. is a Motivational Speaker with a non-profit organization called Skills Canada Nova Scotia.
What is Chris Gallant's Instagram?
For fans of The Bachelorette who want to know a little bit more about Chris Gallant, his Instagram page is under the handle @thechrisgallant. Chris G.'s social media page is filled with selfies, posts about his cat, who we mentioned above, and about his job as a Motivational Speaker. Also, he seems to be a fan of the Philadelphia Eagles.
Chris G. is 'one of the swaggiest boys' Tayshia Adams has ever met
During Tayshia Adams and Kaitlyn Bristowe's "Meet the Men" Instagram live, Tayshia and Kaitlyn commented on The Bachelorette contestant Chris Gallant. Tayshia said, "If there is something that we have learned about Chris G. right off the bat, it's that this man, he might be from Nova Scotia, Canada, but he's probably one of the swaggiest boys I have ever encountered." Kaitlyn added while laughing, 'Yeah, he really is."
The two former Bachelorettes also talked about how good Chris G.'s spoken word poetry is, which makes us believe that he will incorporate that into his first meeting with Michelle. Tayshia said, "He will sweep you off your feet from the second he comes out of that limo." Kaitlyn added, "He gave us goosebumps with his slam poetry. We were like 'whoa!'"
Tune in to The Bachelorette Season 18 on Tuesday, Oct. 19 at 8 p.m. ET on ABC to meet Chris Gallant.