'The Bachelorette': Katie Thurston Hinted at Her Breakup With Blake Moynes Days Before It Was Announced
Katie Thurston and Blake Moynes from 'The Bachelorette' Season 17 have ended their engagement after a few months together. But Katie may have suggested that their relationship was struggling days before the split was announced.
Sorry, Bachelor Nation, another couple from the franchise has ended their relationship. Former The Bachelorette couple Katie Thurston and Blake Moynes have announced they are parting ways only a few months after the finale. Many fans will claim that they saw this breakup coming. But Katie herself may have suggested the end was near only a few days before the couple announced their split.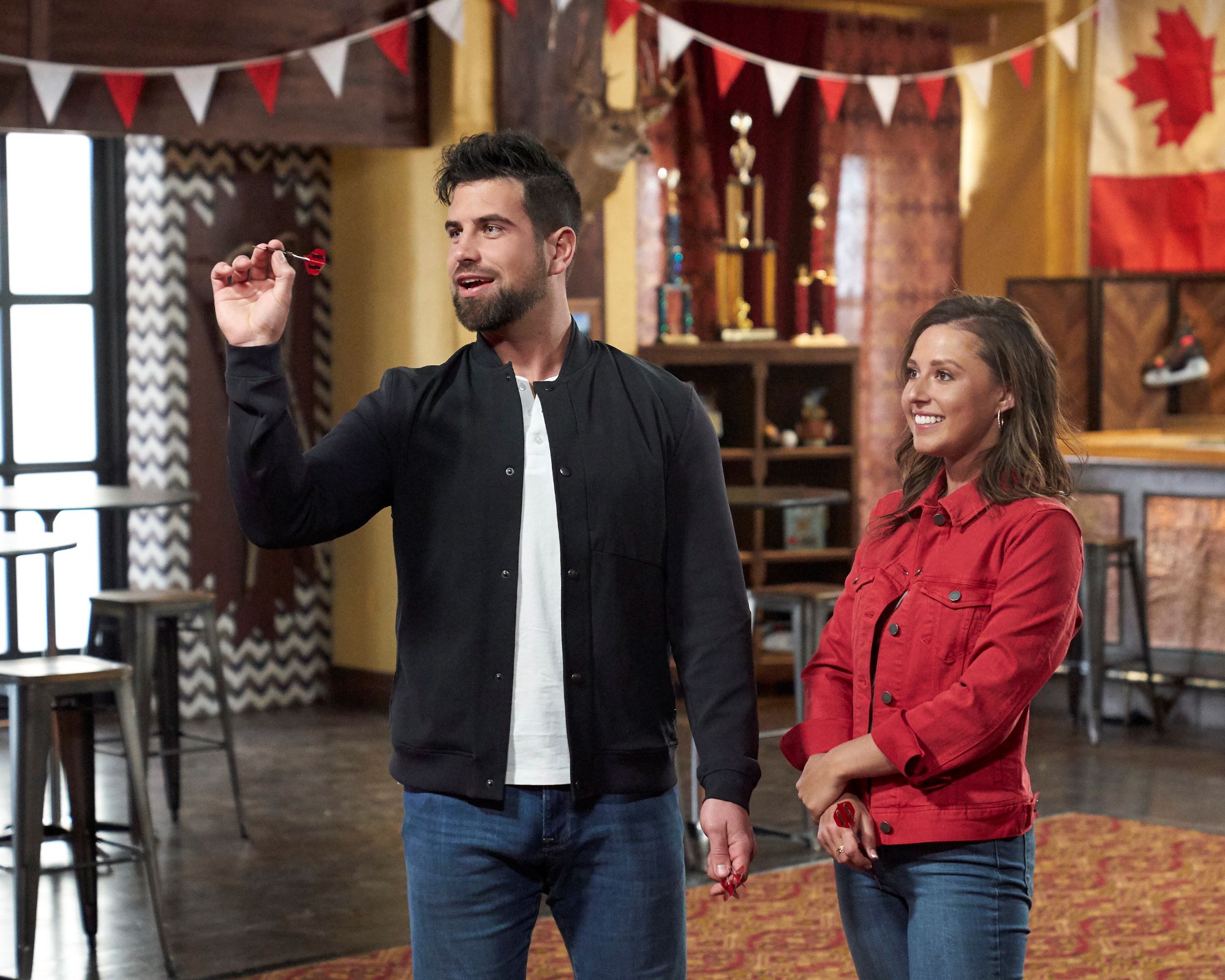 Blake proposed to Katie in 'The Bachelorette' Season 17 finale
In season 17 of The Bachelorette, Katie Thurston did not meet Blake Moynes until week 3. Blake, a contestant on Clare Crawley and Tayshia Adams' season of The Bachelorette, came on the show because he was dying to meet Katie. And she couldn't ignore that she had feelings for him, so she let him join the cast.
Katie and Blake's connection was instant. It was clear that they were falling in love with one another, but Katie also had a strong relationship with Greg Grippo. It wasn't until Greg broke up with Katie and quit the show that viewers realized that Katie would pick Blake in the end.
During the finale, Katie sent Justin Glaze home and gave Blake her final rose. The couple exchanged "I love you's," and Blake proposed. It was a happy ending for Katie and Blake in The Bachelorette. Unfortunately, though, that happily ever after only lasted a few months.
The couple announced their breakup on Instagram
On Oct. 25, Katie and Blake announced on their respective Instagram pages that they were parting ways only a few months after The Bachelorette finale.
Both Katie's and Blake's captions read, "It is with mutual love and respect that we have decided to go our separate ways. We are so grateful for the moments we shared together and the entire journey that has unfolded this year, but we ultimately have concluded that we are not compatible as life partners, and it is the most caring choice for both of us to move forward independently. We ask for kindness and privacy as we both navigate this transition. Both of us will forever want the best for one another and ask you to please support us in our decision."
While couples that come out of The Bachelorette tend to last longer than those from The Bachelor, the success rate still isn't very high. And, unfortunately for Katie and Blake, their relationship will not be one of The Bachelorette's success stories.
Katie admitted she was 'winging' her relationship with Blake
Per Us Weekly, The Bachelorette star Katie revealed that her relationship with Blake was not on stable ground because of its long-distance nature. When asked about her long-distance relationship a few days before their announced split, she said, "I'm, like, totally winging my life right now. I literally leave tomorrow in San Diego at, like, six in the morning."
Katie continued, "The short version is we're figuring it out. We don't know. This is very new to us still. I'm just focusing on myself. He's focusing on him, and if we work doing that, great." She also claimed she was looking forward to "not traveling back and forth" to be with her fiancé.
It sounds like the distance between former The Bachelorette couple Katie and Blake contributed to the end of their relationship. Now, fans will keep their fingers crossed that current Bachelorette Michelle Young will find everlasting love with her winner.