'The Bachelorette': How Much Money Will Katie Thurston Make From the Show?
Katie Thurston is taking over as the next lead of 'The Bachelorette.' So, will she get paid to find love? And what other income will she bring in as a result of her reality TV fame?
Fans adored Katie Thurston when they first met her on Matt James' season of The Bachelor. Now, she's taking the lead as The Bachelorette. It looks like Katie's season already wrapped up filming, and she'll certainly gain plenty of followers and sponsorships once it airs. So, how much money will she make from the show? Here's what we know.
Does 'The Bachelorette' get paid?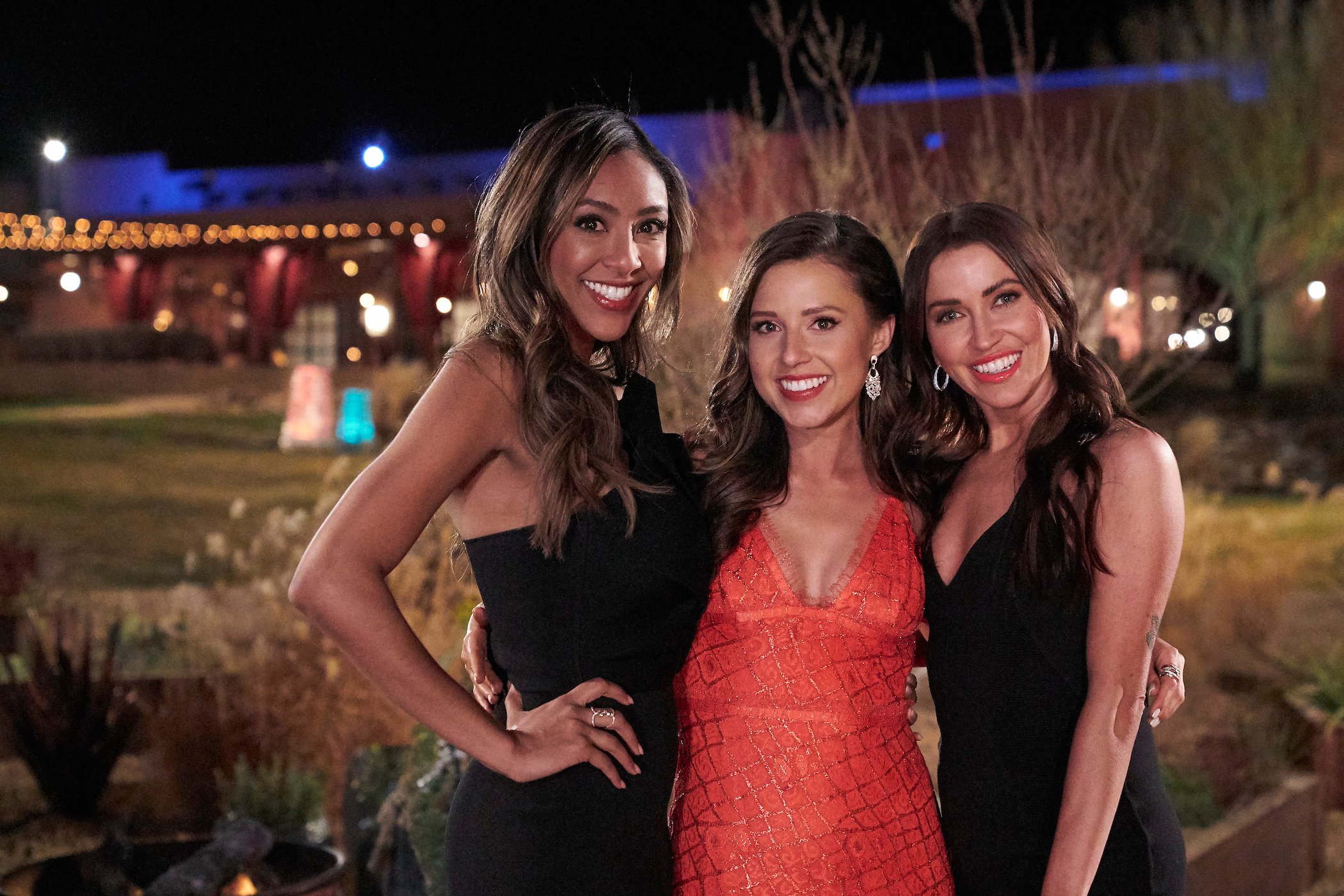 The Bachelor and The Bachelorette gain a ton of fame when they take on the lead roles — but does this fame come with fortune? It seems it does. Cosmopolitan reports there's a hefty paycheck for the leads of the show. And The Bachelorette might pay even more than The Bachelor.
Bachelor expert Amy Kaufman penned her book, Bachelor Nation, and she touched on the subject there. She noted it's "incredibly rare for someone to make less than six figures." As for specifics, Sean Lowe reportedly got a paycheck between $75,000 and $90,000, and Emily Maynard got way more. She reportedly was paid around $250,000 for leading the show.
There's additional income for couples who stay together beyond the show, too. If a couple from the show chooses to televise their wedding, they reportedly can earn an additional $1 million from ABC. Bachelorette star Trista Rehn and Ryan Sutter reportedly married for that amount of cash, and they're still together in 2021.
How much will Katie Thurston make as the lead on the show?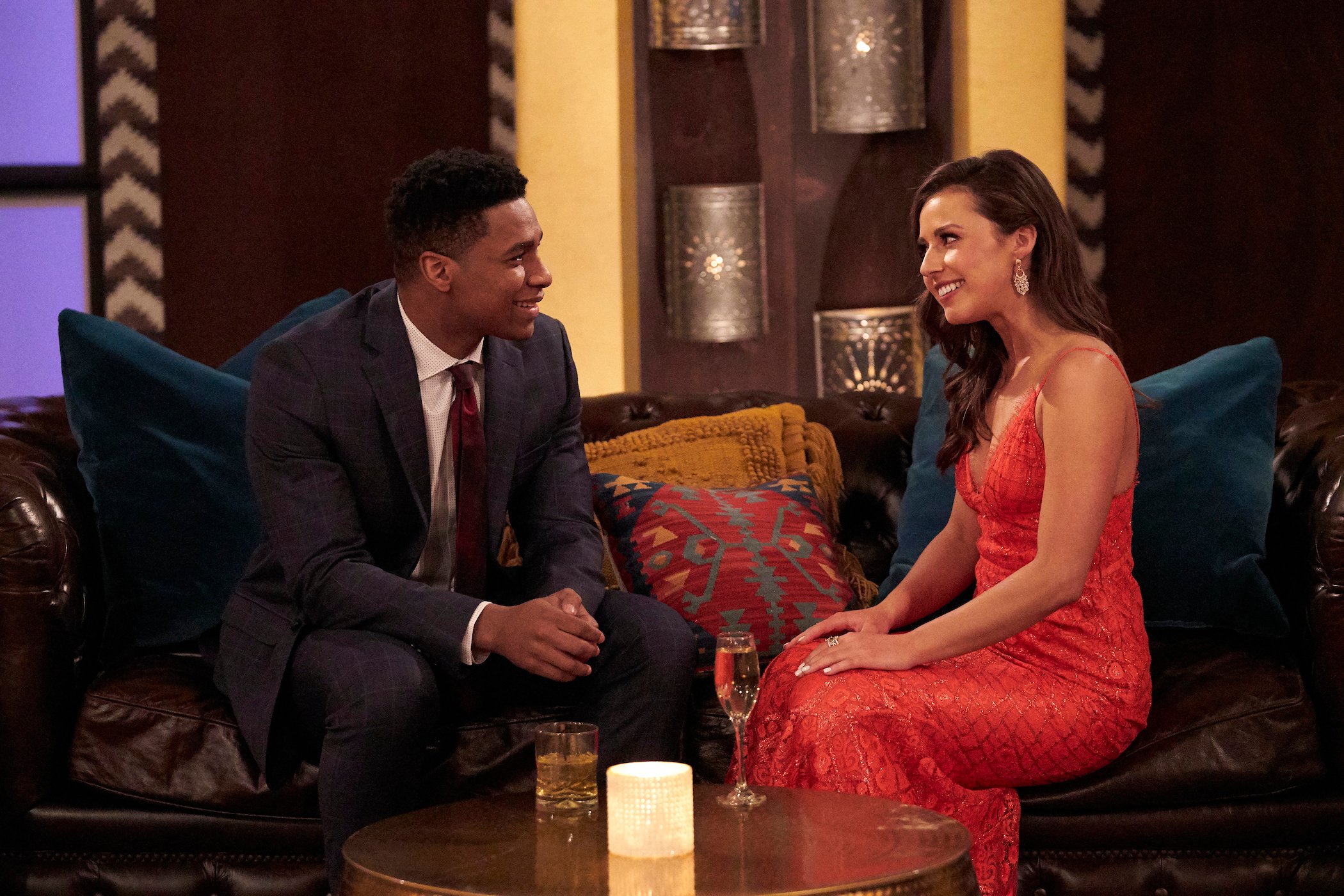 So, how much will Katie earn for leading The Bachelorette? We're betting she'll cross over into six figures with her salary for just getting her shot as the lead. And we can't forget about all the social media followers she's gaining, too.
Currently, Katie has 590,000 followers on Instagram. She also has quite a following on TikTok, as she has over 313,000 followers. Even without her paycheck from ABC, there's a solid chance Katie could make a fantastic living off of her social media stardom alone. Famous reality stars can reportedly bring in around $1 million per year just with social media. Per post, famous influencers typically make between $5,000 and $15,000. Even influencers with lower engagement can make nearly $500,000 annually.
Let's not forget about Katie's career she held prior to The Bachelor, too. Katie's a therapist, and her salary could range from $30,000 to $100,000 per year. After she wraps up filming for The Bachelorette, we'll have to wait and see if she goes back to her full-time job.
Do 'Bachelorette' contestants get paid? Two past cast members spoke out
While the leads for The Bachelorette and The Bachelor get paid, what about the contestants? It seems no one gets paid just to go on the show. But more opportunities can always arise once fans get to know a certain TV personality. And it seems such was the case for two Bachelor Nation favorites, Jason Tartick and Dean Unglert.
Dean spoke on Jason's podcast, Trading Secrets, and salaries from the show were mentioned. It seems there's money available for Bachelor in Paradise contestants.
"They hit me up and they were like, 'Hey, do you want to do Bachelor in Paradise, this other show that pays $400 a day, and you could be there for up to 30 days,' something like that," Unglert explained on the podcast, according to Page Six. He then noted he negotiated for $800 a day and settled on $600. Additionally, Unglert noted ABC approached him about taking the leading role of The Bachelor for $75,000, but he declined.
Check out Showbiz Cheat Sheet on Facebook!