'The Bachelorette': Reality Steve Says Contestant From Michelle Young's Season Was on 'The Bachelor Live on Stage'
Fans of The Bachelor and The Bachelorette can't wait to see Michelle Young take the lead. Michelle made it all the way to the end of Matt James' season, and now, she's on her own mission to find love. According to spoiler guru Reality Steve, it looks like one of the potential contestants on her season was already on "The Bachelor Live on Stage" tour looking for love.
[Spoiler alert: Potential spoilers ahead for Michelle Young's cast of The Bachelorette.]
Possible contestants have been released for Michelle Young's season of 'The Bachelorette'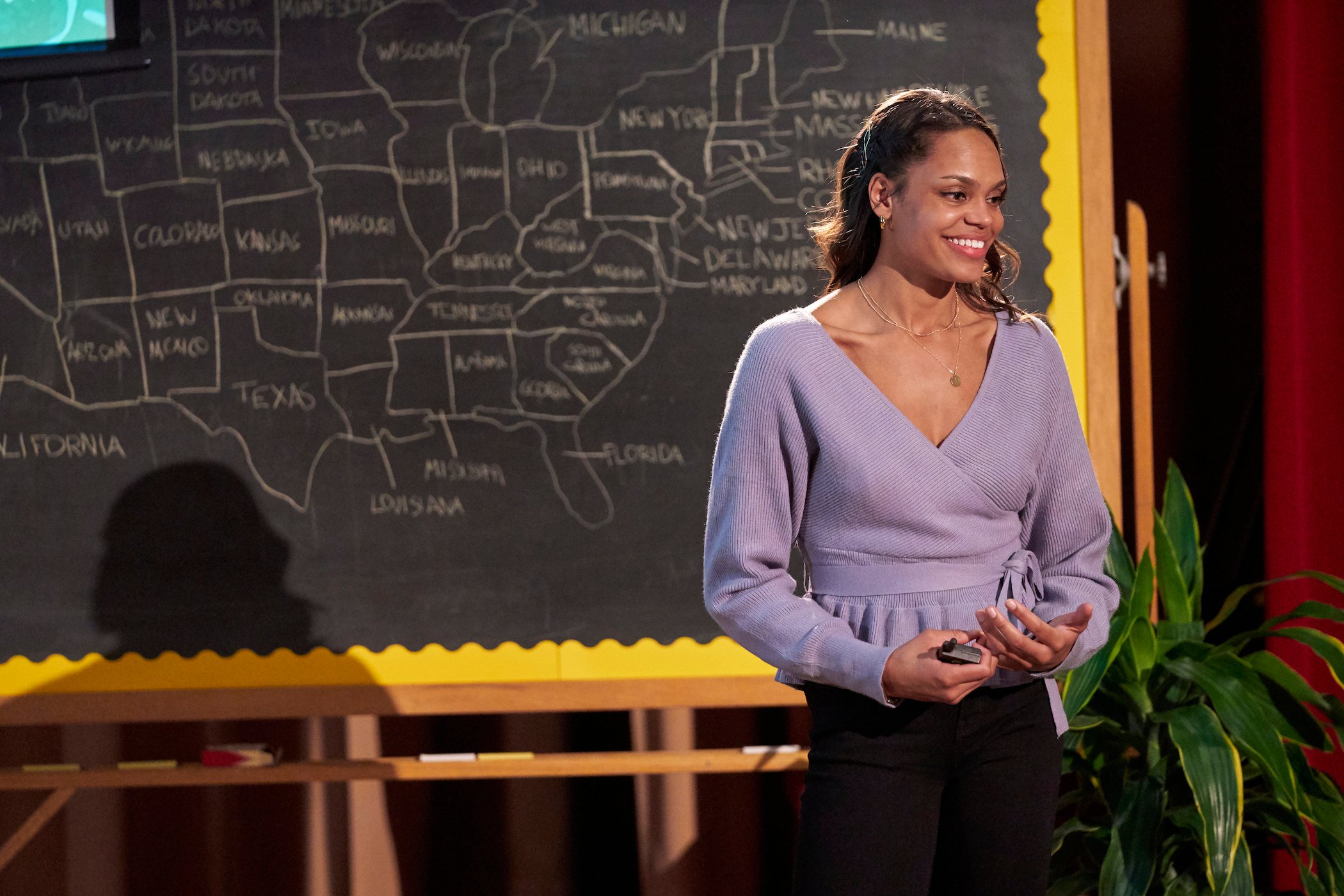 While Katie Thurston's season of The Bachelorette is wrapping up, fans are looking forward to seeing what's in store for Michelle. According to Us Weekly, the potential suitors for season 18 are already out. And Michelle is looking forward to hopping in as the lead.
"I really do think that this process works," she explained during the After the Final Rose ceremony. "When you can set down all these outside distractions and really dive in, I think you can learn a lot about somebody. I'm just excited. I'm ready to get started."
So far, ABC listed 35 potential suitors, though it's likely only 25 will make the finale cut. And Reality Steve is already dishing on what he notices. According to the spoiler guru's Twitter, fans might see Michael Sambol, a software engineer; Spencer Williams, a father to a little boy; Joe Coleman, a basketball player that may have already known Michelle; and Leroy Arthur, a biomedical engineering student, just to name a few.
Reality Steve said 1 of Michelle's contestants was on 'The Bachelor Live on Stage'
It looks like one of Michelle Young's contestants might've already looked for love in the public eye. According to Reality Steve, potential contestant Ryan Fox already tried to find love via "The Bachelor Live on Stage Tour." He starred in the tour in February 2020.
Ryan's Instagram is currently private. But Reality Steve's post captures a screenshot of Ryan amongst many women and Ben Higgins, one of the hosts. This seems to prove he really did attempt to find love on the tour.
So, how serious is the tour? According to the tour's website, it promises to bring all of the love and drama from the show locally. "Featuring Bachelor Nation favorites Ben Higgins and Becca Kufrin as your hosts, The Bachelor Live On Stage Official Tour guarantees all the drama, the gossip, and the romance of your favorite TV show in one delightful evening for the ultimate fan party," the about section describes. "Previous Bachelor and Bachelorette favorites will serve as your hosts, as one eligible hometown Bachelor is introduced to local ladies from the audience for a chance at love."
Ryan may have had a great time being the eligible bachelor from his hometown. But it's clear he's still looking for love. Perhaps Michelle will be the woman he ultimately falls for.
Who will host Michelle's season of 'The Bachelorette'?
So, who will host Michelle's season of The Bachelorette? After Chris Harrison's blunders following The Bachelor, he officially parted ways with the franchise. Now, for Katie Thurston's season, Kaitlyn Bristowe and Tayshia Adams stepped in to host the season. Fans seem to adore the ladies as the hosts. And Reality Steve revealed Kaitlyn and Tayshia will return once again for Michelle's season.
"Kaitlyn and Tayshia will be returning to co-host Michelle's season of The Bachelorette when it begins filming later this month," Reality Steve tweeted on July 11, 2021. "I'll have some filming updates, locations, and timelines in my column on Tuesday."
ABC did not return a request for comment regarding Michelle Young's contestants by the time of publication.
Check out Showbiz Cheat Sheet on Facebook!