'The Bachelorette': Who Is Romeo Alexander? Instagram, Age, Job, and More About Michelle Young's Cast Member
Michelle Young will begin her journey to find her soulmate on Tuesday, Oct. 19, when The Bachelorette Season 18 premieres. One of the men vying for Michelle's love in The Bachelorette is Romeo Alexander. So who is Romeo? We have everything you need to know about Michelle's contestant, including his Instagram page, age, job, and what two former Bachelorettes have to say about him.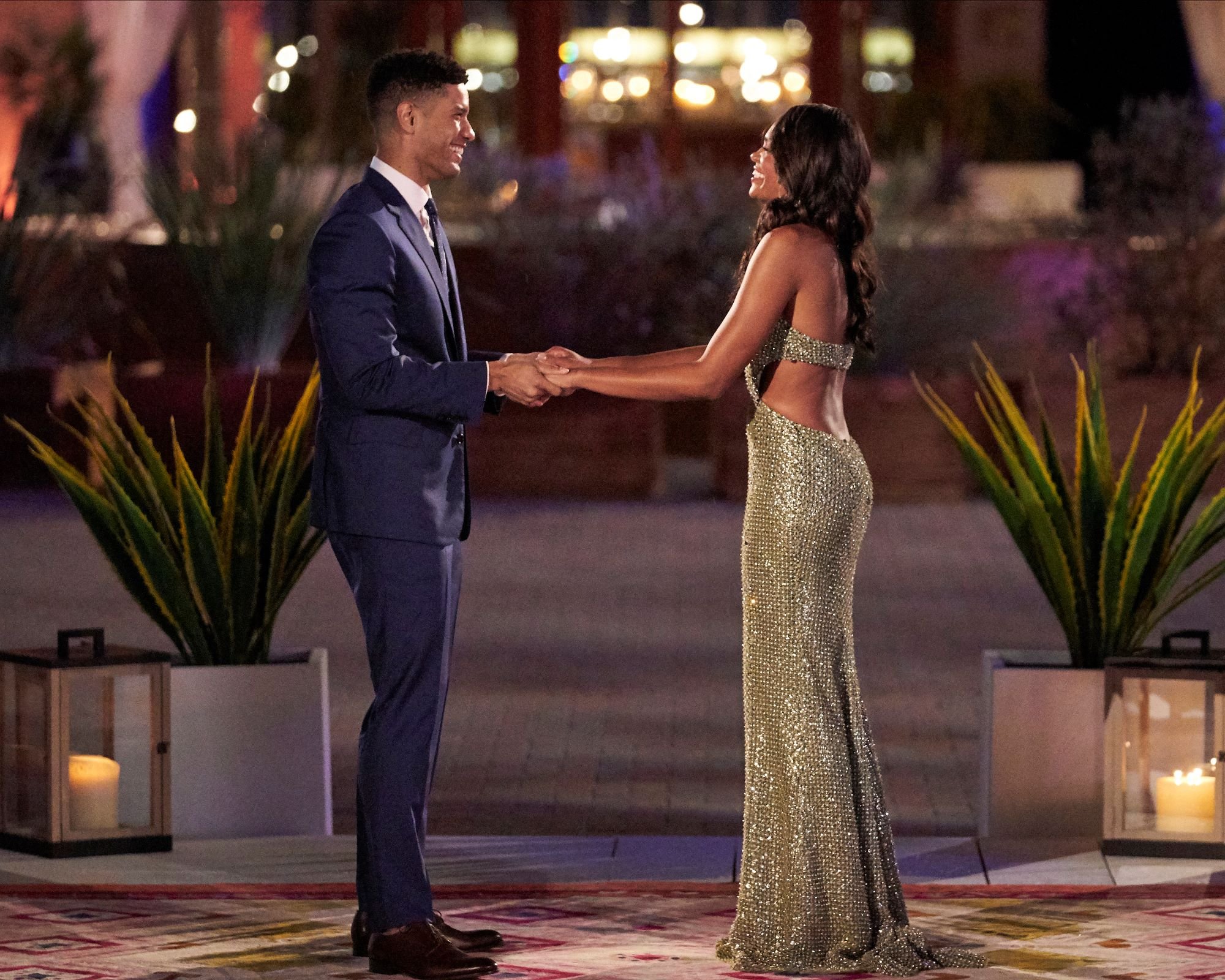 Who is Romeo Alexander on 'The Bachelorette' Season 18 with Michelle Young?
Romeo Alexander's bio on ABC's page for The Bachelorette reads, "For Romeo, math has always come easy. The one equation he has yet to solve though is Romeo + X = True Love, and this Harvard graduate is here to find that missing variable!"
When describing Romeo's perfect woman, the bio says, "He is looking for an adventurous woman who is smart, active, and motivated. Nothing turns him on more than someone with a curious mind. In a dream world, Romeo would love to find a woman who will spend the day exploring New York's many museums and, once the sun goes down, will tear up the dance floor with him at salsa night. Like his famous namesake, Romeo is a passionate man and says that he falls hard and fast."
The ABC bio also lists a few fun facts about Romeo. He is very interested in clean technology, he wants to go to Burning Man one day, and Romeo studied Japanese for three years in college. Fans will just have to wait and see if Romeo's interests align with Michelle's in The Bachelorette.
How old is Romeo and what does he do for a living?
Romeo Alexander is 32-years-old, and The Bachelorette contestant is from New York City.
As for his job, Romeo is a Mathematician, which explains why ABC said that math comes easy to him in his bio on their website. According to his social media pages, Romeo is, more specifically, a Data Scientist at a company called Ramp in New York. And it looks like he graduated from Harvard.
What is Romeo Alexander's Instagram?
For fans of The Bachelorette who want to know a little bit more about Romeo Alexander, his Instagram page is under the handle @doctor__romeo. Romeo's social media page is filled with selfies, workout pics, posts about his work, and his love for his family.
In one of Romeo's posts, he shared that he graduated from NYU with a Ph.D. in Atmosphere-Ocean Science and Mathematics in May 2020.
Tayshia Adams didn't believe that Romeo was actually his name
During Tayshia Adams and Kaitlyn Bristowe's "Meet the Men" Instagram live, Tayshia and Kaitlyn commented on The Bachelorette contestant Romeo Alexander. Tayshia said, "He is really built." Kaitlyn added, "I feel like people probably always give him, you know, 'Oh, he's Romeo, he probably tries to be charming,' but I think he is charming."
Tayshia also said, "Not gonna lie, when he did come out of that limo, he was, like, very Rico Suave smooth. It was almost, like… Like, I thought Romeo probably wasn't his name. It was kind of funny… 'OK, but what really was his name?' And it's actually Romeo."
Tune in to The Bachelorette Season 18 on Tuesday, Oct. 19 at 8 p.m. ET on ABC to meet Romeo Alexander.