'The Bachelorette' Tayshia Adams Addresses Brendan Morais After Natasha Parker Reveals What Fans Didn't See on 'Bachelor in Paradise'
The Bachelorette star Tayshia Adams has something to say about Brendan Morais amid the drama with Natasha Parker on Bachelor in Paradise Season 7. Recently, Natasha revealed what really happened with Brendan and Pieper James on BIP. Then Tayshia was able to share more perspective, given her experience with Brendan on The Bachelorette. So here's everything that went down.
Brendan Morais dated Tayshia Adams on 'The Bachelorette' before Natasha Parker on 'Bachelor in Paradise'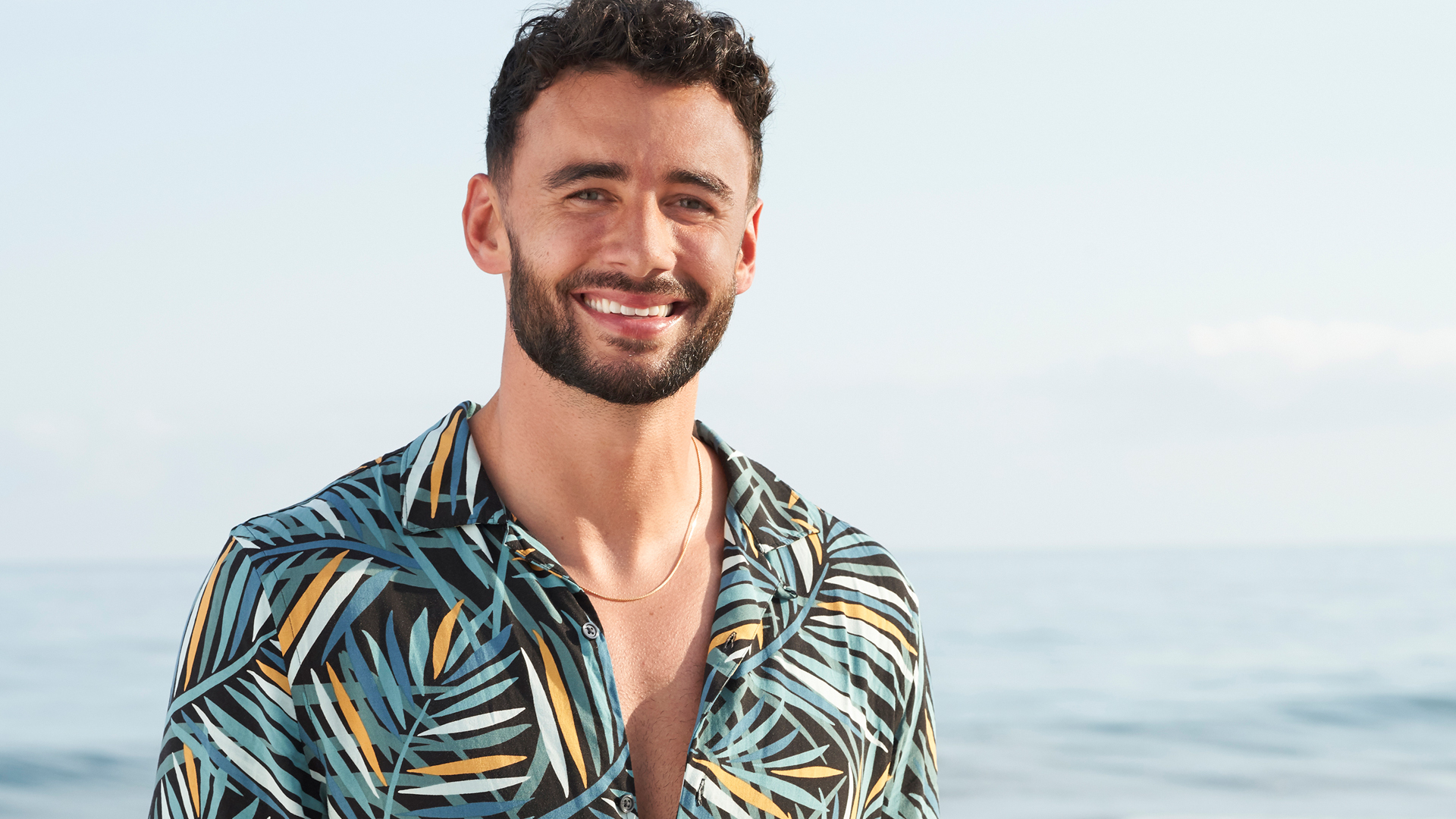 RELATED: 'Bachelor in Paradise': Will Brendan Morais and Pieper James Leave 'BIP' Season 7 Early?
Brendan was originally on The Bachelorette Season 16 with Tayshia, and he was a clear frontrunner. The contestant received the first one-on-one date after Clare Crawley's exit. Tayshia and Brendan also seemed to connect on a different level because both were previously married and divorced. 
In the end, Brendan self-eliminated from Tayshia's season right before Fantasy Suites. He shared that his heart wasn't whole, and he was still "broken" and needed to grow. Tayshia empathized with Brendan's decision, noting that she didn't want to push him through something he wasn't ready for.
Meanwhile, Brendan went on Bachelor in Paradise Season 7, and he claimed he was ready to find love after taking the time to heal. Then he met Natasha, and the couple hit it off. However, Brendan lied to Natasha about his ongoing relationship with Pieper. Now, Bachelor Nation must wait and see what happens next.
Natasha Parker explains her relationship with Brendan Morais on 'Bachelor in Paradise' Season 7
RELATED: 'Bachelor in Paradise': Clues Becca Kufrin and Thomas Jacobs Are Still Together and Dating After the Show Ends
In the Sept. 9 episode of the Click Bait podcast, Natasha opened up about her relationship with Brendan on Bachelor in Paradise Season 7. She reflected on ignoring Brendan's red flags before Pieper's arrival, revealing that he wanted to take things slow because of his previous divorce. Natasha also noted that these conversations never aired on the ABC reality series.
"The thing that people didn't see him saying to me was he really wanted to take this slow," Natasha said. "The reason why he wanted to navigate our relationship slowly was because he's been married before. He's been divorced, and he would bring it up so much that I'm like, 'This guy is really struggling.'"
She later added, "That's how I justified this whole thing to take things slow. … Basically, he was like, 'You can't compare us and what we have to these other guys, because these other guys are waiting for other people to come in, and I'm not.' Which was a complete lie."
Tayshia Adams reacts to Natasha Parker's comments about Brendan Morais on 'BIP'
RELATED: 'Bachelor in Paradise': Did Noah Erb and Abigail Heringer Foreshadow How Their Journey Will End?
When Natasha shared what Brendan told her about his divorce on Bachelor in Paradise, Tayshia revealed that she was upset by her ex's actions, especially since she could relate to the situation.
"That comment makes me so upset that he's again blaming a previous thing that's actually a very painful thing to go through," Tayshia said on Click Bait. "This is so far from me and Brendan, and I'm not trying to bring myself into it. But the fact is, I know what that actually feels like. It's actually something that I bonded with him on because it's such a painful experience. And it's something that he was using to manipulate a situation. The fact that someone did that is so disgusting to me."
She continued, "When I open up to someone and I say, 'Look, I've been through this. … This is something that actually has scarred me and caused me to have some type of trauma in my relationships and opening up and allowing people to come in.' A compassionate person says, 'You now what? You're right. Let's take it slow. And they put their gut and intuition and red flags on hold because of that."
Tayshia also pointed out that Brendan claimed he was ready to start something new in his Bachelor in Paradise intro package. So Brendan's comments about his divorce only added insult to injury.
"The fact that he comes down that first day and says, 'I was such a broken man on Tayshia's season. I have grown, and I am so ready for a relationship now.' And here you are, what? Two days later, saying, 'I'm sorry, but we're gonna have to take it slow,'" Tayshia said. "Truthfully, it makes me so mad."
Bachelor in Paradise Season 7 airs Tuesdays on ABC.