'The Bachelorette' Twitter Posted a Weird Voice Memo and Fans Are Tired
This season of The Bachelorette already has a lot of uncertainty and drama attached to it, and it hasn't even aired yet. The promo for Clare Crawley's season hasn't dropped and an exact release date hasn't even come out yet, either. Fans are a little antsy for more info. Maybe that's why the official The Bachelorette Twitter account shared a voice memo \ on Aug. 25. But fans aren't really satisfied with that.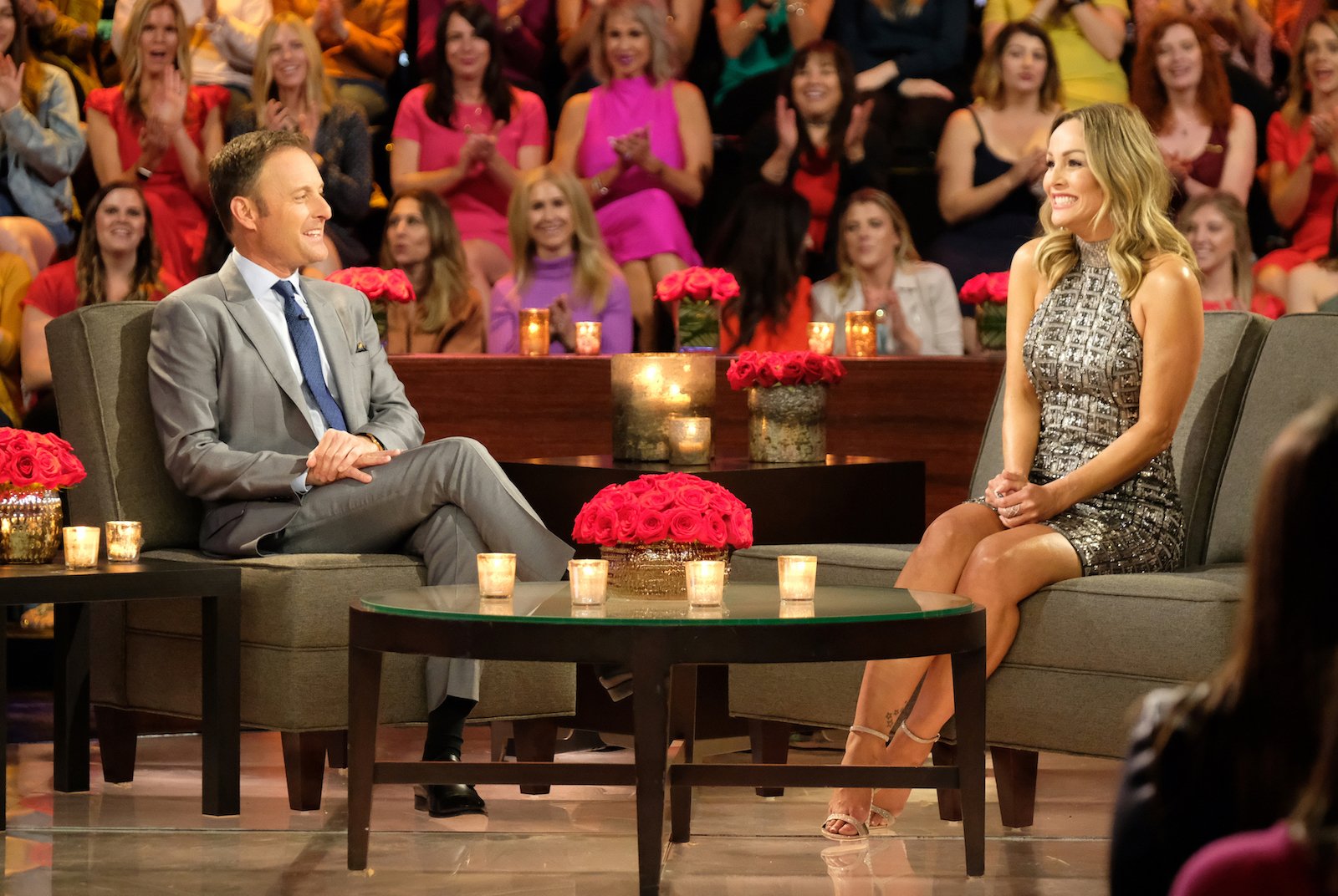 'The Bachelorette' Twitter account posted an odd clip of an Aretha Franklin song
The video they tweeted out was an odd hummed or isolated voice track that used the fairly new voice memo feature on the site. It might be a bit hard to pinpoint at first, but as fans on Reddit pointed out, the song is "Respect" by Aretha Franklin. 
"Wow I'm so mad my ear couldn't catch it off the bat but other users are right, it's an isolated vocal track," user u/bachlover428 wrote. "(sounds potential sped up, but definitely 'produced'/filtered/affected in some way) humming the tune of Respect, which has been used in other promos."
It's definitely a cryptic message of sorts, hinting at more to come. The very short "promo" from Aug. 18 said that the season would premiere in the fall, which is around the corner. 
Other fans noted that the reason behind the song "Respect" probably stems for Clare Crawley, who has a connection with that word and notion. 
"Respect is a big thing for Clare, so I wonder if they'll have a different promo song for Tayshia," user u/wangbangthang wrote. 
Another user pointed out that Crawley tweeted out something regarding respect recently, and they were correct. 
"Respect the opportunity you've been given," she tweeted on April 25. "… Respect me." And she tagged The Bachelorette account. It's not entirely clear what she's referring to, but considering that was when her season got postponed, she probably didn't like the decisions ABC was making. 
Fans are tired and just want a promo already
Despite the song not being super hard to decode or decipher, the fans on Reddit were not happy. While some poked fun at the weird audio, a lot of people just wanted a real promo already. And they want official word on how Tayshia Adams is going to fit into the season. 
"So they went with Respect by Aretha for the promo? I'm over it," one user wrote. "Filming ends in a week give us a promo and Tayshia's guys."
Another user thinks that this is just a hint, though, and that a promo is no doubt close behind. 
"It's most likely the song that's for their promo.. like how Pete's was 'Nice To Meet Ya', and how Hannah's was 'You Don't Own me,'" they wrote.
There's still no official word on the whole Clare/Tayshia situation 
So what is going on with Crawley's season? It started at the end of July when there were a lot of rumors surrounding Crawley, saying that she refused to finish out the season because she'd fallen so madly in love with one of her contestants already. 
While that's odd in itself, ABC seemingly didn't force her to go through with the rest of the season. Variety reported, via their sources, that Adams was brought in the replace Crawley and finish the season, on her own journey for true love. 
Unusual barely covers how weird this season is turning out to be. Again, ABC didn't officially comment on Adams coming on to be the second lead for the season. But with multiple sources confirming it and no one denying it, fans are really just waiting for a promo to set the premiere date. The sooner the season starts, the sooner they'll get answers.