'The Bachelorette': Wells Adams Might've Left a Clue on Tayshia Adams' Instagram That Proves She Didn't Find Love
Tayshia Adams is the new star of 'The Bachelorette' now, but 'Bachelor in Paradise' bartender Wells Adams might've left a telling clue about her season.
Those who've kept up with The Bachelorette know all about Clare Crawley's drama. Crawley found love with Dale Moss, and producers decided to cut the show short since it was clear Crawley only had eyes for one man. While Crawley and Moss are now engaged, the rest of the men are getting ready to meet Tayshia Adams, as she's the new bachelorette.
We'll have to wait and see if Tayshia can find love on the show. But Wells Adams, a Bachelor Nation favorite, might've left a clue that Tayshia doesn't walk away with the man of her dreams.
[Spoiler Alert: This article contains spoilers for Season 16 of The Bachelorette.]
Tayshia Adams has officially replaced Clare Crawley on 'The Bachelorette'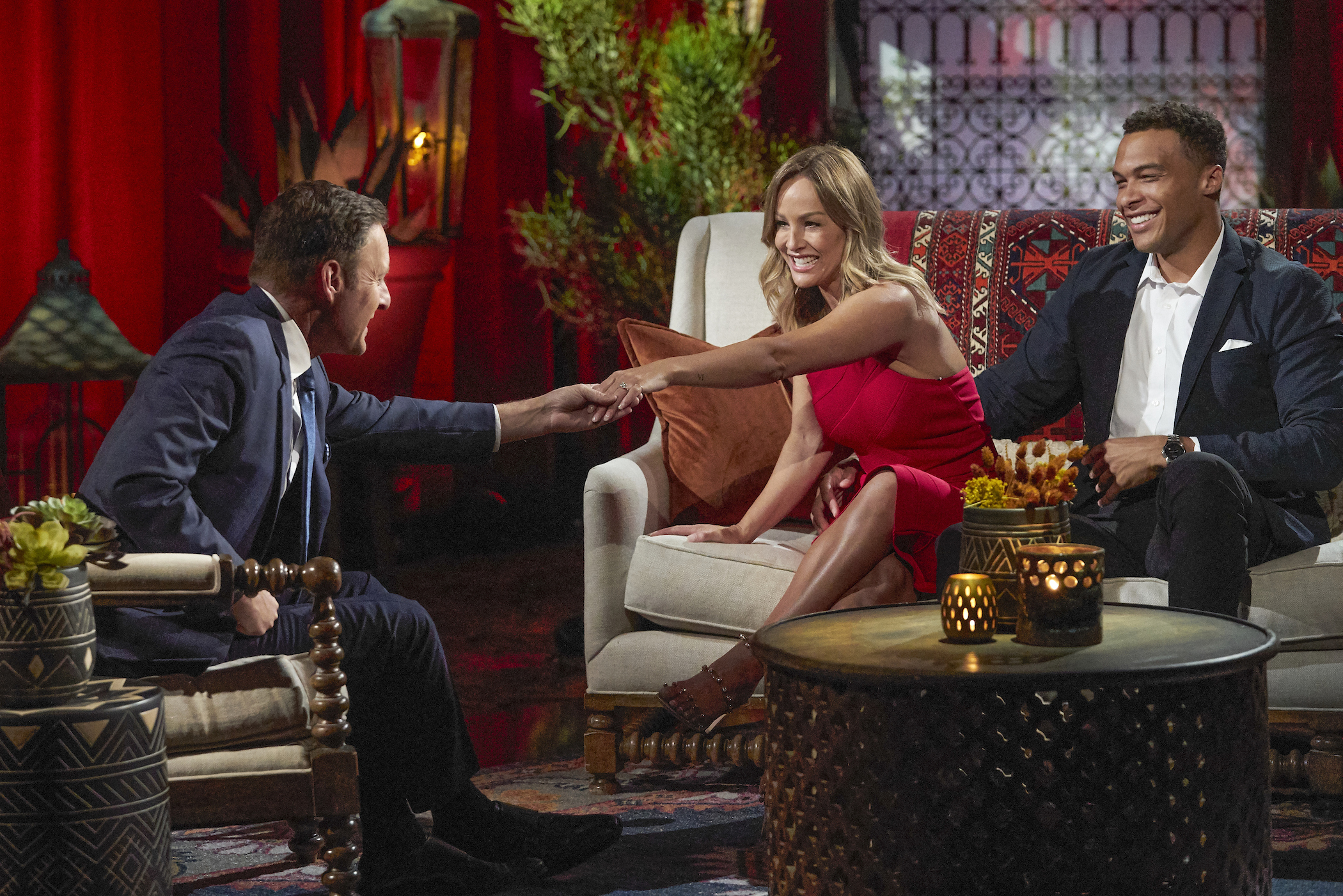 Crawley is out and Tayshia is in. While the men on the show were reluctant to move on from Crawley so quickly, we're sure they'll get to know Tayshia and give her a fair chance at winning their hearts.
As for what Tayshia thinks of the whole experience, she explained to USA Today that it was a "whirlwind." After she received the call from the show, she left within 48 hours. And she began the quarantining process after that so she could safely meet the men.
As for the process itself, Tayshia said she found the entire process to be fun, but there are still plenty of moments she'll have difficulty watching back. "There's a lot of drama," she added. "You see happiness, you see sadness, you see love more than anything. You see me really diving into relationships. It's going to be pretty juicy."
Wells Adams commented on Tayshia's Instagram post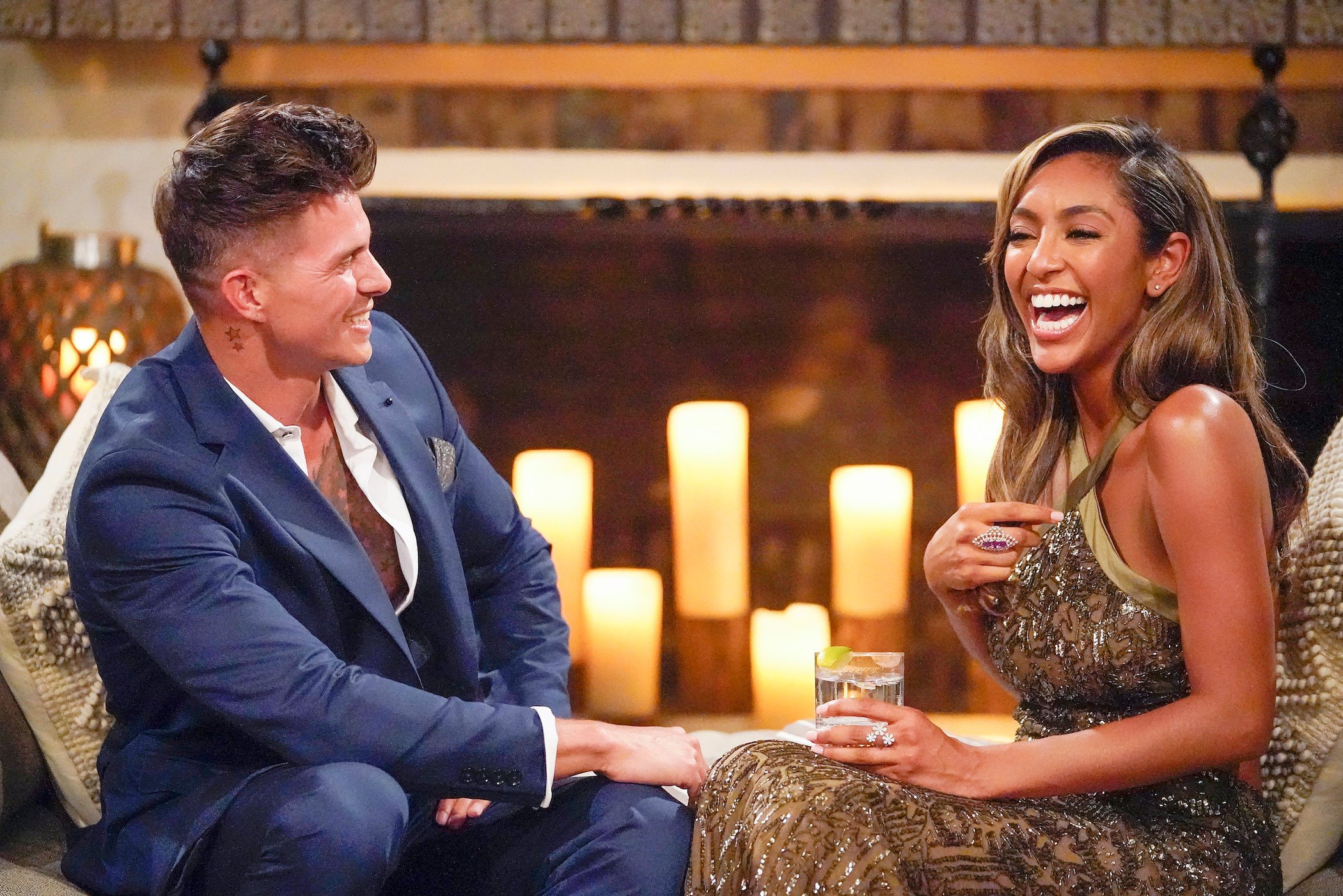 It looks like plenty of fans are unearthing spoilers and speculating on what goes down on Tayshia's season. But she hasn't given anything away on social media.
On Nov. 6, she posted a photo to Instagram of her arriving to meet Chris Harrison and the men on her first night as the bachelorette. "It's good to be back!" she captioned the post along with the hashtags "#thebachelorette" and "#oncloud9." Of course, the post got plenty of attention from fellow Bachelor Nation stars.
"A vision," Harrison commented.
"Your dress was stunning," Kendall Long wrote.
"A true beauty!!!!" Vanessa Grimaldi added.
And, of course, Demi Burnett, who knows Tayshia from both The Bachelor and Bachelor in Paradise, wrote, "Pretty baby."
There was another comment that caught our attention, though — and it was from Wells Adams. "See you sooooooon!" he commented. This drew some fan attention.
"HELL YEAHHH, WELLS IS GONNA BE ON MY TV AGAIN YAYYYY," a fan wrote.
"Whhaaaa," another incredulous fan wrote.
Could there be a 'Bachelor' spin-off in the near future?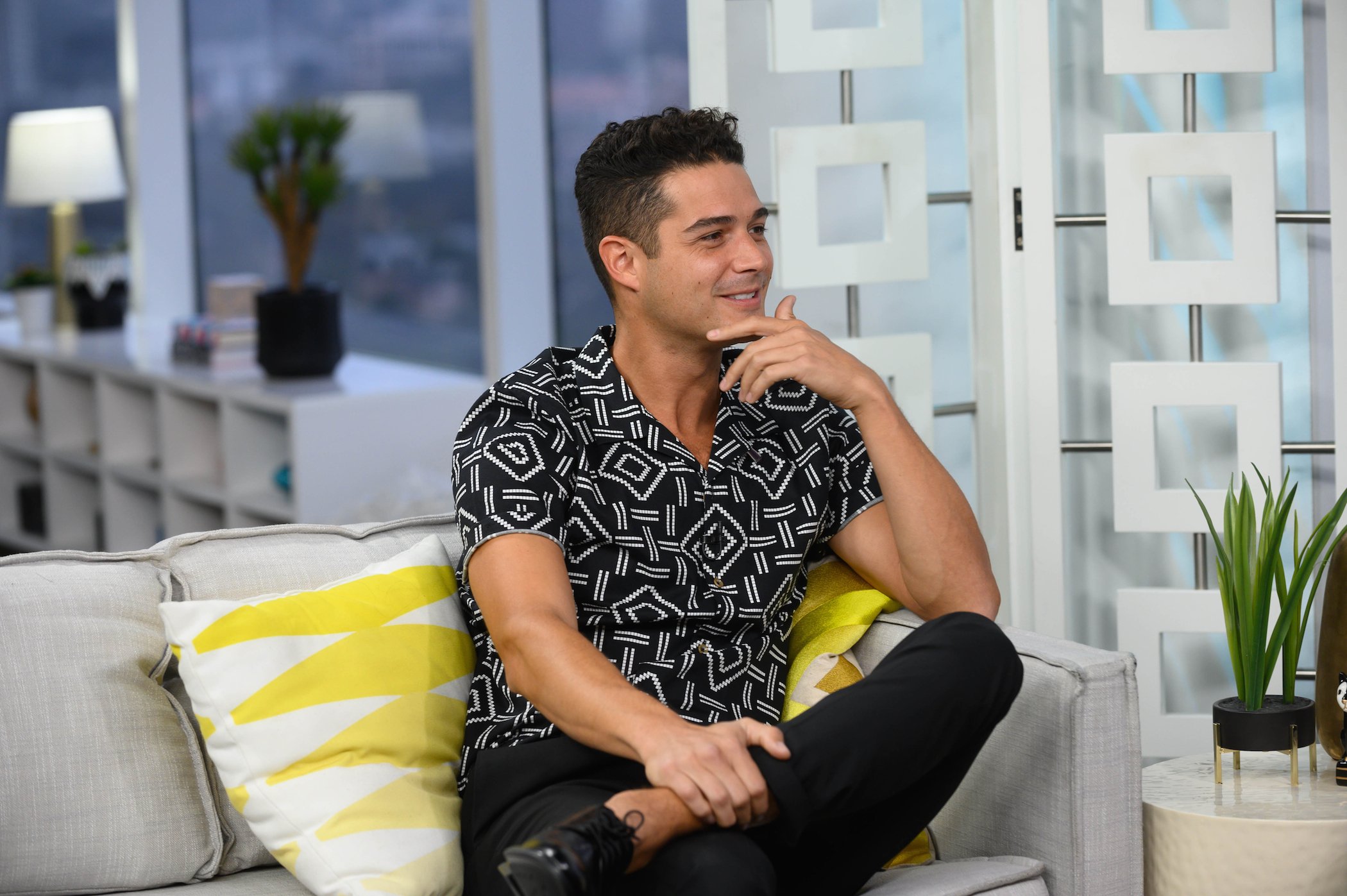 So, what could Wells' comment mean? He could be visiting the Bachelorette set to host one of the weekly challenges, as past contestants from Bachelor Nation often do this. But we can't forget that Wells plays a pivotal role in spin-off shows like Bachelor in Paradise. He's typically the bartender in Paradise who hears about all the hot gossip and gives advice when asked.
So, could Wells' comment indicate that he'll be seeing Tayshia in a future Bachelor spin-off show? While summer is far away, it's possible the franchise could be planning another Bachelor Winter Games special as they've done in the past.
Tayshia didn't appear to interact with Wells' post, either, so there are no additional clues there. But she did seem to allude that she doesn't have a special man in her life while speaking to a recent podcast. Given this, perhaps Wells is on to something.
We'll have to wait and see what happens!
Check out Showbiz Cheat Sheet on Facebook!