The Beatles' George Harrison Said Hare Krishnas Would Get Their 'Behinds Kicked' for 1 Reason
The Beatles' George Harrison wasn't part of the Hare Krishna movement. He felt Hare Krishnas were biting the hands that fed them. Despite this, there are references to the Hare Krishna movement in his No. 1 song "My Sweet Lord" and some of his other music.
Although he was a devout Hindu, George Harrison of The Beatles had some issues with Hare Krishnas. He also laughed at a famous joke about the group from the movie Airplane! Despite this, he produced a version of a famous song associated with the Hare Krishnas.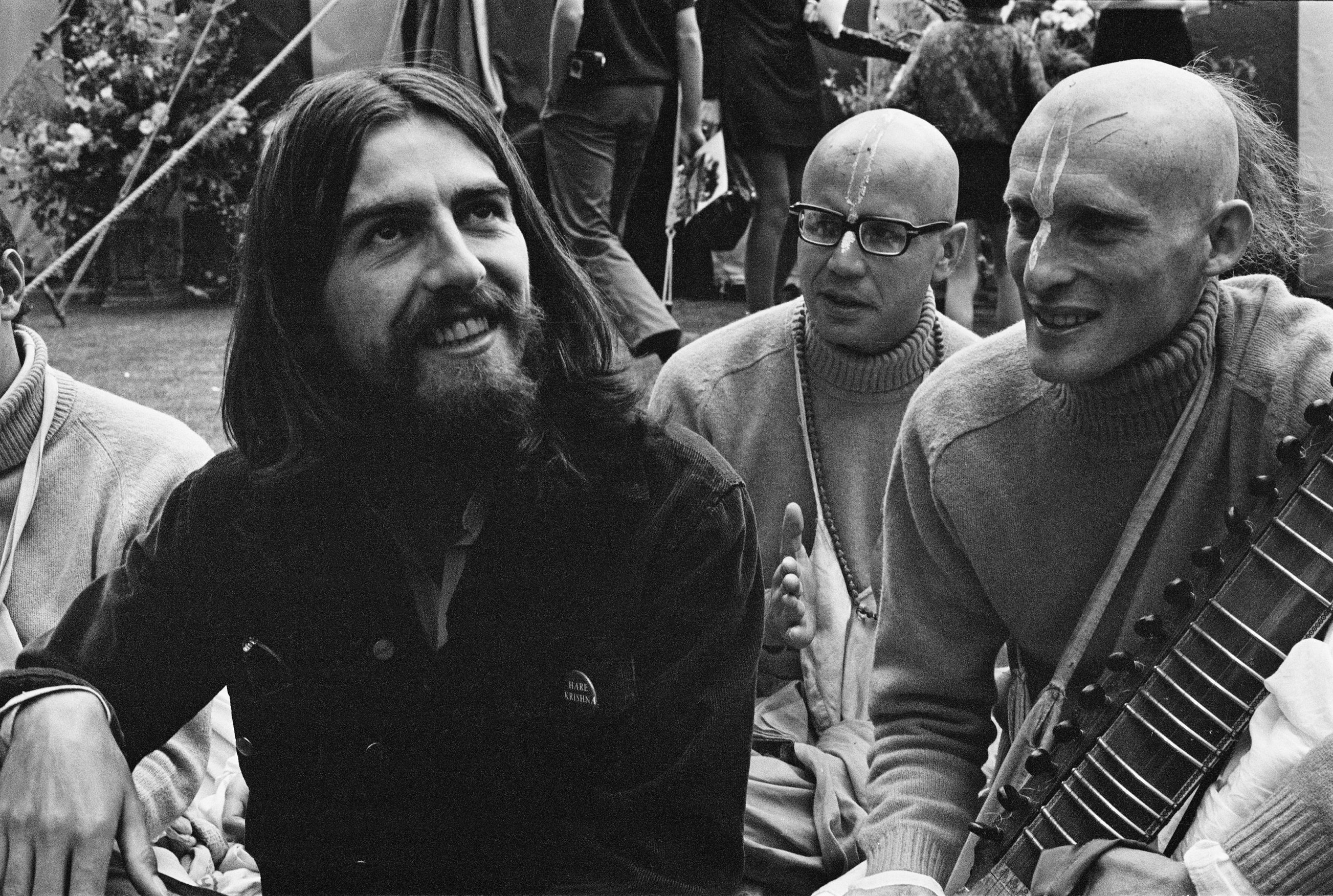 George Harrison said this aspect of the Hare Krishnas was 'disappointing'
George's religious beliefs were a fundamental part of him as a person and as an artist. After all, two of his No. 1 singles — "My Sweet Lord" and "Give Me Love (Give Me Peace on Earth)" — were pleas to God. Despite this, George had some issues with Hare Krishnas.
During a 1987 interview with Entertainment Weekly, Chris Willman recalled he used to go to airports wearing a Beatles shirt. Subsequently, Hare Krishnas would approach Willman and ask if he was a fan of George. For context, Hare Krishnas were known for proselytizing at airports at the time.
George didn't like what the Hare Krishnas were doing at airports. "This is another disappointing thing about the Krishnas," he said. "Their master [Srila Prabhupada] was great, and I knew him quite well. And if he had known they were doing that, they would have got their behinds kicked."
The former Beatle didn't like the way Hare Krishnas talked about him
George seemed to think the Hare Krishnas were disrespecting him by using his name while trying to find converts. "It's biting the hand that feeds you," he opined. "I was trying to help them, and I'd find there'd be all that stuff going on behind my back, giving me a bad name."
George emphasized that he was not technically part of the sect. "I've been associated and have friends in that, but I never joined 'em," he said. "I mean, I joined 'em in spirit, but not in that spirit of trying to rip people off at airports. Although it did make a good joke in the movie Airplane!" During a scene in Airplane!, another religious group tries to get a donation from Hare Krishnas, who turn them down.
George Harrison still referenced the group in his songs
Although George had issues with the Hare Krishnas, he still worked with them. For example, he served as a producer on the album The Radha Krsna Temple. The Radha Krsna Temple features Hare Krishna devotional music. One of the singles from the album, "Hare Krishna Mantra," helped its namesake mantra gain more notoriety in the Western world.
Beyond that, George incorporated the mantra into his song "My Sweet Lord." Billboard reports "My Sweet Lord" was the first single by a former Beatle to reach No. 1. While George had issues with the Hare Krishna movement, he helped give them a place in popular culture.