'The Blacklist' Season 9 Fans Debate Over Whether or Not Liz Opened Red's Letter Before She Died
Fans might finally be closer to finding out Red's true identity in The Blacklist Season 9. In episode 6, Red, played by James Spader, finds out that Liz might have opened his letter to her. But, as with most developments in The Blacklist, it's hard to trust this new piece of information. And fans are torn over whether or not Liz truly knew who Red was before she died in the season 8 finale.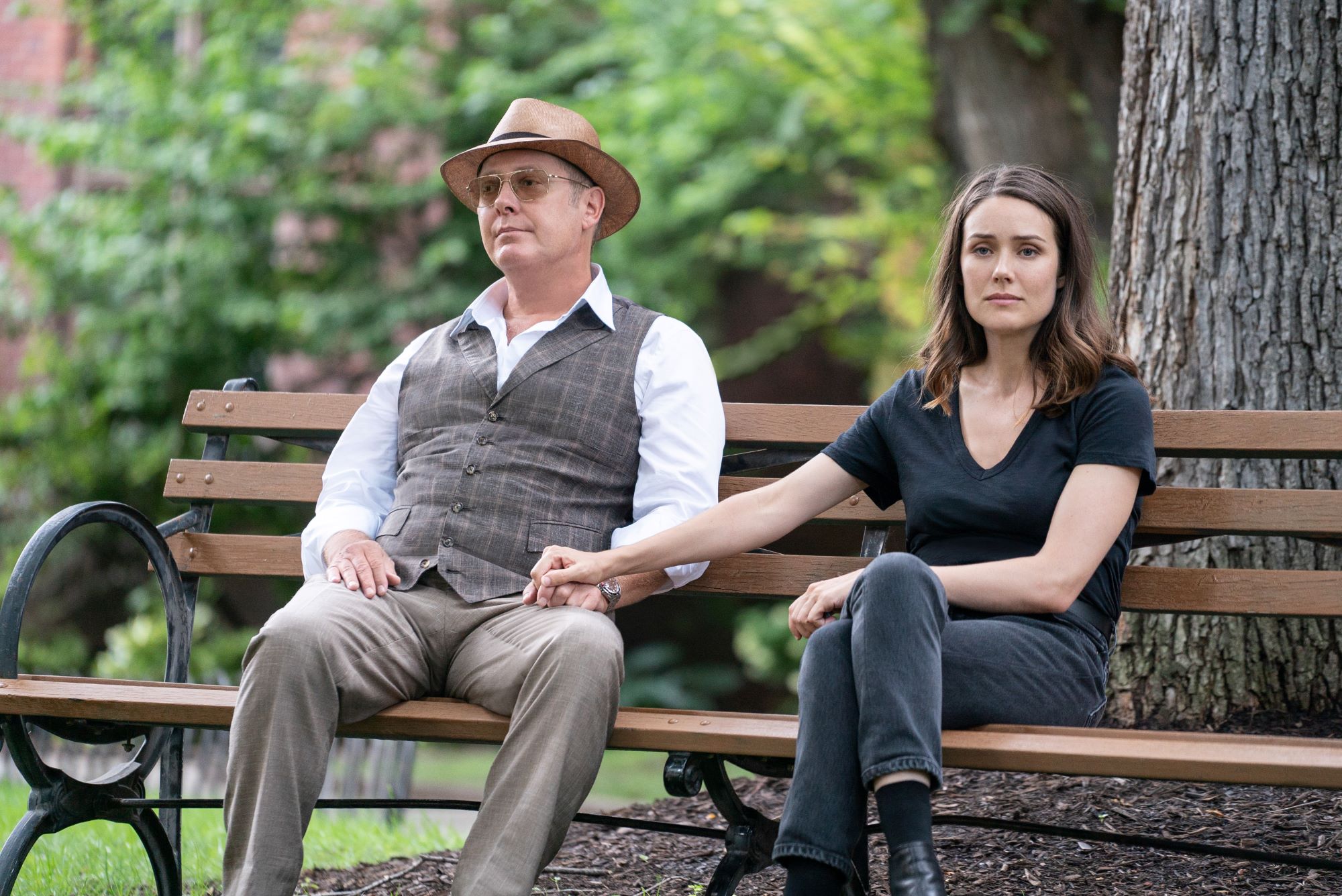 Red discovers that Liz might have opened his letter in 'The Blacklist' Season 9 Episode 6
In the winter finale of The Blacklist Season 9, Agnes told Red that she knew he was from Russia because her mother told her "everything I would ever need to know about [Red]." To add to the shock, Agnes also revealed that Liz told her Red was "the most important person in her life besides me."
From this new information, Red realized that Agnes might know these things if Liz read the letter he entrusted to Dembe to give to Liz when he died. The significant letter reveals Red's identity. In episode 6, Red ran it through forensics to see if her fingerprints were on the note. And, as it turned out, Liz's fingerprints were all over it.
So, it seems likely that Liz knew of the letter at the very least. And the episode alluded to the fact that she opened it, but that could be a misdirect. Anything is possible when it comes to The Blacklist Season 9.
Fans wonder if Liz truly knew who Red was before she died
In a Reddit thread on The Blacklist page, one fan started a discussion regarding the revelation in season 9 that Liz might have opened Red's letter before being killed.
"If Liz read the letter before confronting Red on the street corner at the end of season 8, her reaction and attitude toward him didn't seem to suggest a Redarina reveal like some have suggested," the fan wrote. "When confronting him, she wasn't shocked or emboldened by learning something new about Red."
They continued, "Her tone and attitude (if she read the letter) would almost seem to suggest that she had been given confirmation of something she thought to be true but doubted or didn't want to believe. Which again would suggest she found out from her mother's letter that Red is her father."
Many fans believe in the 'Redarina" theory that Red is Liz's mother, Katarina Rostova. But others think he could be her father.
One Reddit user commented, "I don't know when Liz would have read the letter before she died. I always thought she learned who Red was as she was dying and not before. It would make me feel better if she knew the truth, though, you are right, she didn't look surprised when she went up to him on the street."
Another The Blacklist Season 9 fan said, "It's called a retcon. When they wrote and shot [season 8 episode 22], Liz had not read the letter. Over the summer, when they decided to separate Dembe and Red, they had to come up with a solid reason to do so, and they decided on this contrived plot twist."
'The Blacklist' Season 9 returns in early 2022
Whatever the case may be, fans will find out the truth behind the mystery of Red's letter when The Blacklist Season 9 returns in early 2022.
The first episode of the new year, "Between Sleep and Awake," will clue fans in on what exactly happened in the missing two years between seasons 8 and 9. The synopsis reads, "In a series of flashbacks, Donald Ressler recalls his actions in the aftermath of Elizabeth Keen's death."
The Blacklist Season 9 Episode 7 premieres on Jan. 6 at 8 p.m. ET on NBC.
RELATED: 'The Blacklist': Megan Boone Stabbed James Spader in the Neck the First Time She Acted With Him