'The Bob's Burgers Movie' Poster Teases All of the Characters That Could Appear
'The Bob's Burgers Movie' officially has a delicious new poster that teases a wide variety of characters from the Belchers' lives that could make it into the film.
The Bob's Burgers Movie is one of the most highly-anticipated animated films out there at the moment. Writer/director Loren Bouchard teased the movie for years, although several delays pushed the release date. The world is finally getting the film on May 27, but the new poster for The Bob's Burgers Movie hints at the characters that could make an appearance in the movie.
'The Bob's Burgers Movie' finally brings the animated television show to the silver screen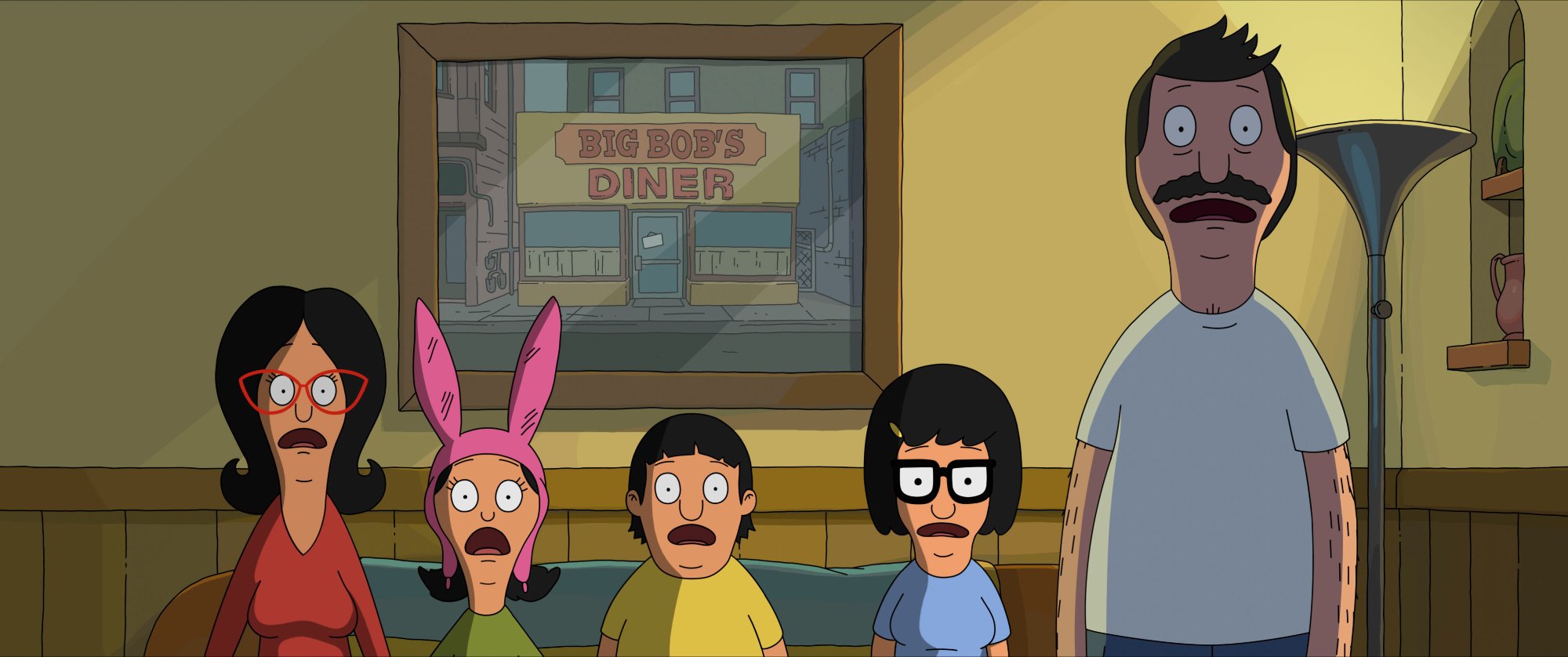 The Bob's Burgers Movie follows Bob (voiced by H. Jon Benjamin) and his wife, Linda Belcher (voiced by John Roberts), who own a burger restaurant. Their children, Tina (voiced by Dan Mintz), Gene (voiced by Eugene Mirman), and Louise (voiced by Kristen Schaal), help out when they have to.
However, the restaurant is facing some serious problems that could close it for good. The Belcher kids must work together to try and solve a mystery that could ultimately save the restaurant's fate. Their parents worked so hard to get this restaurant, so their family legacy is on the line.
'The Bob's Burgers Movie' poster hints at possible characters that could appear in the movie
The new poster for The Bob's Burgers Movie obviously features Bob, Linda, Tina, Gene, and Louise most prominently. However, it showcases a variety of characters surrounding a burger with the title on it, which could offer a hint at what characters fans can expect to see in the movie.
The poster features a wide array of characters that could appear in The Bob's Burgers Movie. Bob's best friend, Teddy, is an obvious inclusion who frequently joins the family's adventures.
The Belcher kids' classmates Tammy Larsen, Jocelyn, Jimmy Pesto Jr., Chloe Barbash, Darryl, Rudy, and Harley are all included. Meanwhile, school staff members such as Ms. LaBonz and Phillip Frond also have a clear appearance on the poster that could hint at their inclusion in the film.
The new poster for The Bob's Burgers Movie includes other supporting characters, such as Sergeant Bosco, health inspectors Hugo Habercore and Ron, former criminal Mickey, Speedo Guy, and landlord Calvin Fischoeder.
Other even more minor characters appear on the poster including Louise's favorite toy Kuchi Kopi, a raccoon named Little King Trashmouth, and the imaginary horse named Jericho.
Loren Bouchard delayed the film to bring it to theaters
Entertainment Weekly interviewed Bouchard to talk about the animated television show, as well as The Bob's Burgers Movie. The coronavirus (COVID-19) pandemic had a particularly difficult impact on the film's distribution strategy. However, Bouchard was certain that he didn't want this to be a direct-to-streaming release.
"We talked about [streaming] as it pertains to the movie and we decided we really want the movie to come out in theaters because Bob's is already on TV," Bouchard said. "Of course, we want everyone to be able to safely see it in movie theaters. We don't want anyone to put themselves at risk."
Bouchard continued: "But assuming there's a point at which everyone can go back to theaters safely, we're excited about Bob's the movie being seen in the theater, in the dark with other people, because that's something we've never been able to do before. That's the main course that we're delivering to people, in this case."