'The Boys': Ron Howard on How to Get Signed Copies of His Memoir With Brother Clint — 'My Hand Hurts'
The highly anticipated memoir The Boys from show business brothers Ron and Clint Howard is due out this October. This first-hand look from the Andy Griffith Show and Gentle Ben stars recalls their formative years as working actors in Hollywood – and their respective careers as they grew into adulthood.
Director Ron Howard offered an advance peek recently into how fans can land signed copies of the joint memoir come this fall.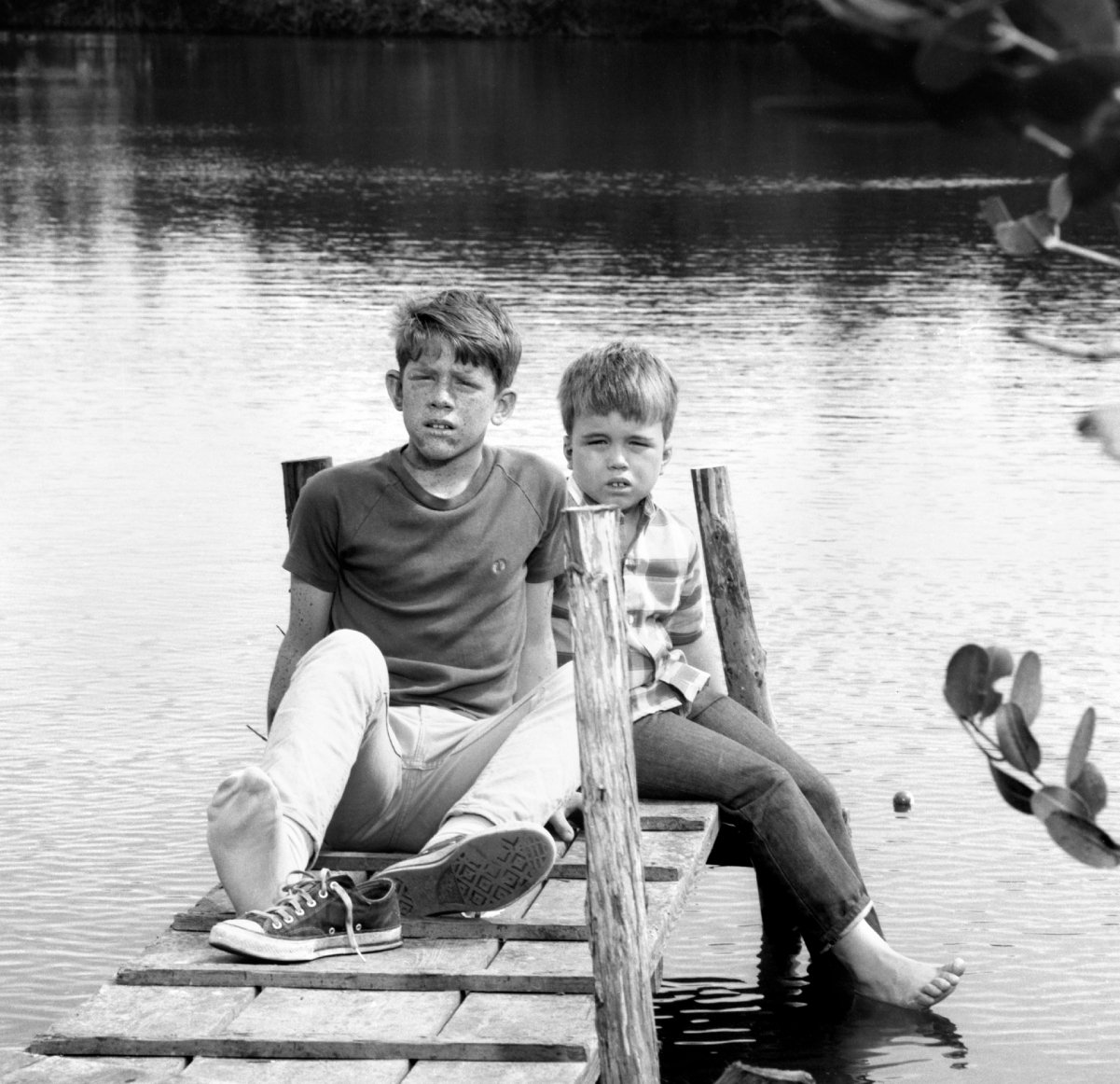 'The Boys' is the Howard brothers' joint memoir
The Boys will be published by William Morrow, an imprint of HarperCollins Publishers. In it the celebrity brothers chronicle their lives growing up as actors.
"By turns confessional, nostalgic, heartwarming, and harrowing, The Boys is a dual narrative that lifts the lid on the Howard brothers' closely held lives," the publisher stated. "It's the journey of a tight four-person family unit that held fast in an unforgiving business and of two brothers who survived 'child-actor syndrome' to become fulfilled adults."
"Mom and dad's teachings are treasures to this day but I've realized that I took their presence for granted. Writing The Boys with my brother has been the topper of a wonderful lifetime," said Clint.
On Twitter, Ron debuted the book's cover. He wrote, "Here's the cover of THE BOYS, the memoir that Clint and I wrote together. That's our dad with us, outside of Desilu Studios. The book is out Oct 12 but you can pre-order it now!"
How to get a signed copy of 'The Boys'
Last week, Howard tweeted a video message beginning with his wishes for his followers to enjoy a "safe, fun, Fourth of July weekend," and while he was at it, talked about requests he's received for signed versions of the memoir.
"I wanted to address something," the Opie Taylor actor began. "My brother Clint and I wrote a memoir. It's coming out October 12, called The Boys. A lot of people have been asking us if there are going to be signed copies of this."
At this point in the video (it was put together by an Oscar-winning director, after all), the camera pans across the room to Howard's desk. There, open to its beginning pages, lay a copy of The Boys along with a pen ready for the filmmaker to presumably autograph it.
"Yes, there will be," he continued. "Now there, Clint has signed that first, I haven't signed that yet. Oh look there, I've signed those."
The camera moved on to a shelf filled with the books, which he said "were on their way." And then to several opened boxes. "Oh look, these are done, baby. Finished those." Howard promised that "more boxes were on the way."
With the camera back on himself again: "Here's evidence. My hand hurts, but that's ok. We're very proud of this book and hope you find it interesting come October 12."
Howard provided a link for fans eager to pre-order their own autographed copy of the memoir.
The Howards' book pulls the curtain back on their childhood
At The Boys' announcement, Ron shared: "When our dad passed in 2017, Clint and I began reflecting upon our lives and realized that while our childhoods seemed normal, they were anything but."
Referring to his years (and his brother's) on The Andy Griffith Show and to his brother's working with a bear on Gentle Ben, Howard added, "Who grows up on a soundstage hanging out with Andy Griffith and Don Knotts, or with a trained bear? And what are the ways that particular childhood forever informed the choices I would make as a husband, father and filmmaker? We're excited to share the story of how our parents pulled this off — raising two show-business kids who had no clue that their lives were out of the ordinary while rooting them in a loving, slightly off-beat family."
'The Boys' by Ron Howard and Clint Howard is available October 12.
RELATED: Ron Howard Was Mentored by This Legendary Actor When He Dreamed of Becoming a Director: 'That Moment Was Huge'