'The Boys': A Fascinating Behind-the-Scenes Peek at Ron Howard and Brother Clint's Lives Growing up in Hollywood
"My dad and uncle are bonded by the love of their parents," actor Bryce Dallas Howard wrote in her foreword for The Boys, the joint memoir written by her father Ron Howard who starred in The Andy Griffith Show starting at the age of 6 and her uncle Clint Howard, a star on Gentle Ben by the age of 8.
The book's title may be referring to the siblings, now both in their 60s, but it's clear (looking at the book's cover) that their dad Rance wasn't just one of "the boys," so to speak, but its founding "member" and a deeply supportive and loving parent both on and off his sons' respective show sets.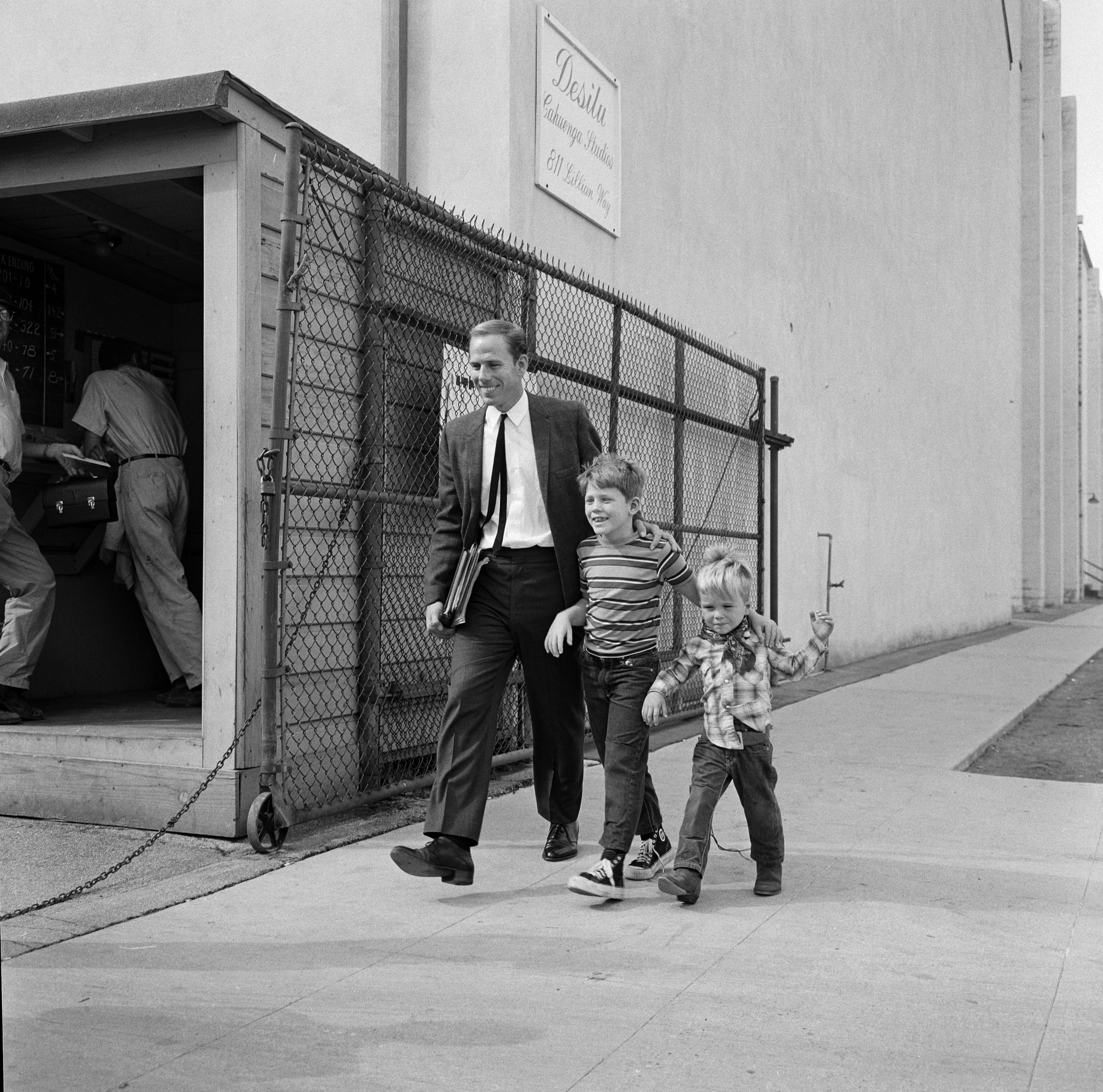 The founding member of 'The Boys'
While The Boys mainly concerns the Howard brothers' lives and careers, it's impossible to tell their stories without sharing their dad Rance's as well. Dedicated to him and their mother Jean, the book explains how the siblings got started as child actors.
Rance was, as his granddaughter Bryce expressed in her foreword, part of the "generation of men who were not traditionally involved with their kids' lives in any meaningful way." But it's clear from the pages of The Boys, that Rance wasn't just any stage dad or, in fact, just any dad. He helped his sons to navigate life in Hollywood with dignity and integrity.
Ron and Clint noted (in alternating accounts throughout the book) that their parents "harbored no Barrymore-like expectations of founding an acting dynasty." Rance was simply trying to make a living in the 1950s as an actor. It was during Rance's work on a summer-stock production of Mister Roberts that he realized Ron had a considerable "aptitude for acting." On one of his next rounds to casting agents, he let it be known that he'd be returning at some point with his "son who is a fine actor." And so began the career of Ron Howard and subsequently of Clint Howard.
'The Boys' is light on scandals
When Ron announced his intention along with his brother to publish their memoir, many fans of the former child actors must have gotten even just the teeniest bit nervous. A memoir? A tell-all? But The Boys, mercifully, doesn't smash our long-held admiration of Ron's "boy scout" image that's been strengthened through the years by his dependably optimistic films like Cocoon and Cinderella Man. The book strengthens it.
We learn that Ron "never once tried cocaine." But Clint did, becoming addicted, but proudly placing "my nine-year sobriety chip from AA" in his mother's coffin at her funeral in 2000.
Ron revealed he was bullied in middle school and at times in high school, "Opie-shaming," as he put it: "The desire among my peers to get under my skin by taunting me as 'Opie' rather than treating me as Ron." But the future director didn't retaliate; he learned to tolerate it and to defend himself, thanks to his father, until it subsided.
Clint's revelation about their parents
While many a child star (or as Clint uniquely notes: "Shorthand for 'future f***ed-up adult") has been known to ultimately reveal his or her parents' squandering of their children's earnings, Rance and Jean, the character actor wrote, were meticulous about how they handled their sons' money.
As his sons' manager, Rance paid himself five percent of their earnings, "a bargain," Clint admitted, considering that "most managers charge triple that amount." The balance, "every penny" of it, was saved for the young actors.
Not surprising given the values of this average American family that was, and still is, pretty extraordinary.
RELATED: 'The Andy Griffith Show': Ron Howard's Wife Cheryl Never Saw the Classic Series Before She Met Her Husband