'The Carol Burnett Show': Carol Burnett Sued a Tabloid for Over $1 Million for Gossiping About Her Allegedly Getting Drunk
Carol Burnett from 'The Carol Burnett Show' once sued a gossip column over a story about her getting drunk. Here's what happened.
Carol Burnett is known for her fun-loving attitude and hilarious jokes on The Carol Burnett Show. But she's dealt with plenty of tragedy when it comes to her personal life. From a difficult home situation growing up to dealing with family addictions with her kids, Burnett hasn't had it easy.
It seems Burnett also had to deal with tabloids spreading rumors. And she was able to sue one for over $1 million over a story about alleged intoxication. Here's what happened.
Carol Burnett from 'The Carol Burnett Show' went through several tragedies
Burnett had a very difficult upbringing. She was mostly raised by her grandmother because her parents were divorced alcoholics, and money was scarce at the time.
"Ilomay, my best girlfriend, lived with her grandmother — her parents were divorced — and most everybody in that neighborhood was on relief," Burnett explained in an interview. "It was the Depression."
Thanks to a lucky break from a stranger, she was able to head to college and start her career in show business. But this wasn't the end of her troubles. Burnett's daughter, Carrie Hamilton, went through drug addiction when she was in her teens, and Burnett had to take Hamilton to rehab before she hit 18 years old.
Eventually, Hamilton got through the addiction and worked with Burnett on comedy. But Hamilton then got cancer in her 30s and died when she was 38.
"You don't get over it, but you cope," Burnett told People. "What else can you do? When Carrie died, I didn't want to get out of bed for a while, but I had a play to finish that we started that Hal Prince was going to direct. I owed it to Carrie, and I owed it to Hal."
Burnett sued the National Enquirer for publishing a gossip story about her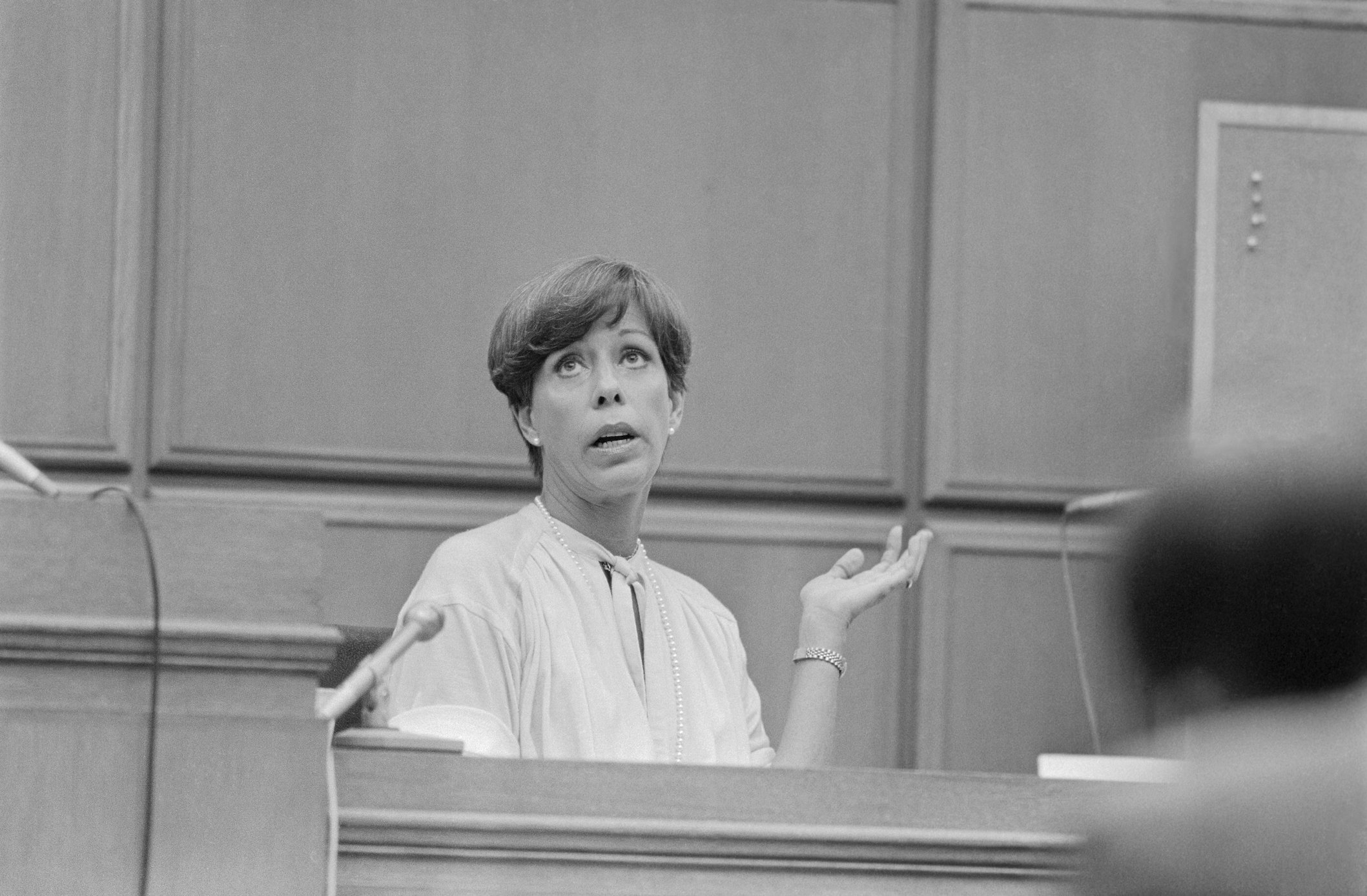 For all of life's tragedies, Burnett still has a good attitude going through life. But she doesn't stand for gossip. According to The New York Times, Burnett sued the National Enquirer after writing a story about her alleged intoxication at a restaurant.
"At a Washington restaurant, a boisterous Carol Burnett had a loud argument with another diner, Henry Kissinger," the article read. "She traipsed around the place offering everyone a bite of her dessert. But Carol really raised eyebrows when she accidentally knocked a glass of wine over one diner and started giggling instead of apologizing. The guy wasn't amused and 'accidentally' spilled a glass of water over Carol's dress."
According to the attorneys for the Enquirer, an informant for the publication alleged the incident really did happen. And after learning the incident didn't actually happen, they published a retraction stating so. But they still lost the case.
Burnett won the court case, but the National Enquirer appealed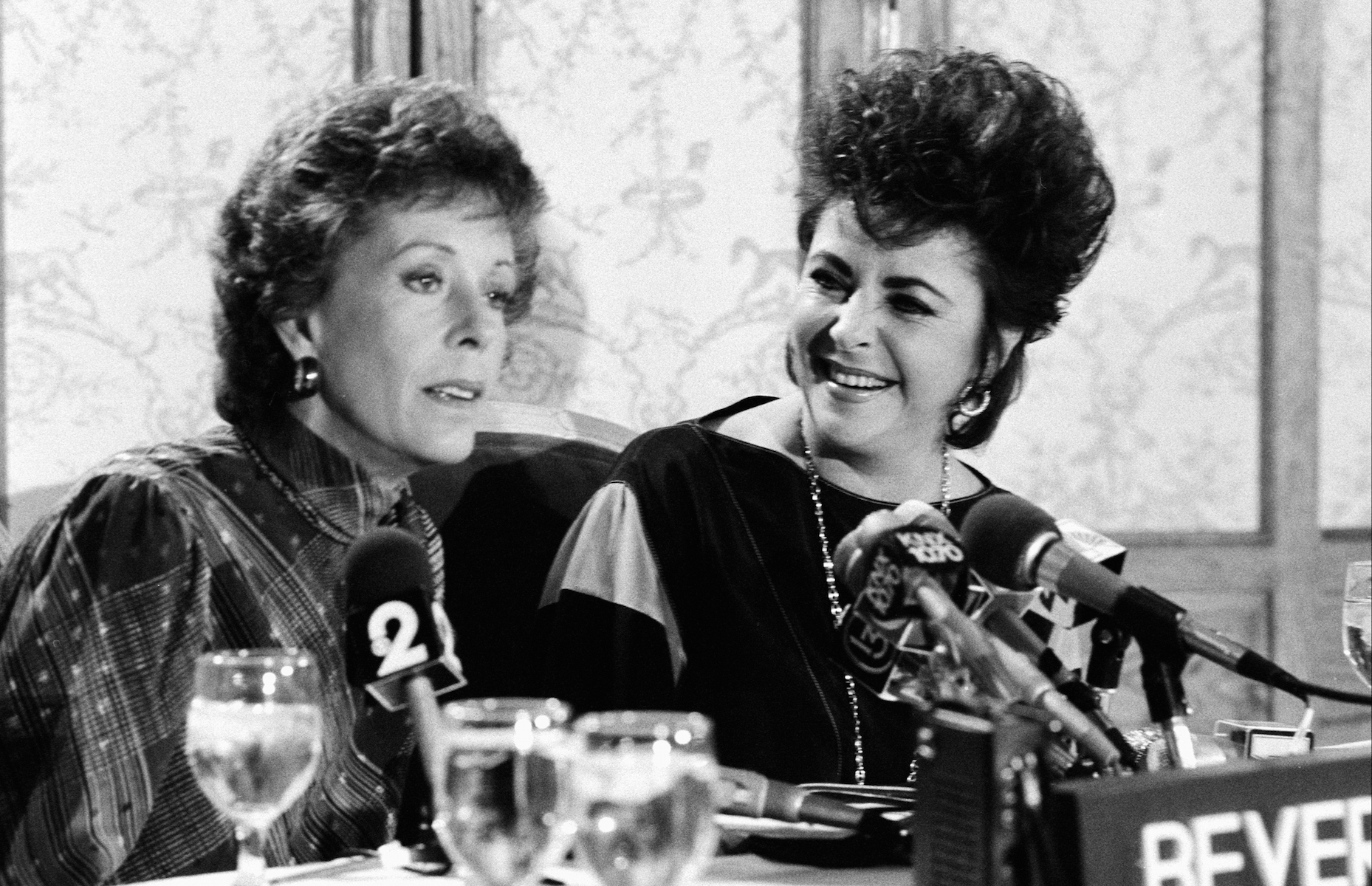 Ultimately, Burnett won the case, and the National Enquirer was ordered to pay Burnett $1.6 million in damages. "If they'd given me $1 plus carfare, I'd have been happy, because it was the principle," she told reporters, according to The New York Times. "I didn't do a thing to the National Enquirer; they did it to themselves."
While Burnett initially won the case and was awarded $1.6 million, the National Enquirer later appealed. But it was the principle of the matter that struck a note with celebrities. Johnny Carson also had his fair share of issues with the Enquirer. He said, "I'm not only delighted for Carol but for all of us in the public eye."
It was never about the money for Burnett, too. Instead, she hoped this would encourage other celebrities to sue the National Enquirer if the publication continued publishing false information. As for how Burnett felt when she won the case, she noted, "like I've been pregnant for five years and the baby is beautiful."
Check out Showbiz Cheat Sheet on Facebook!