'The Challenge' 37: Rumors Suggest Eliminations Happened Prior to Production Shutdown
MTV's 'The Challenge' Season 37 has allegedly started filming, and rumors are coming in hot. Production had to allegedly temporarily stop filming due to following coronavirus protocol, but it seems this happened after a few cast members were already sent home. Here's the story.
Fans of MTV's The Challenge are excited to hear more about season 37. While MTV hasn't made any official announcements about the season, cast members from season 36, Double Agents, are already talking about coming back for another go at the big money. But rumors suggest season 37 already ran into some hiccups — especially when it came to the alleged production shutdown.
[Spoiler alert: Possible spoilers ahead for MTV's The Challenge Season 37.]
MTV's 'The Challenge' Season 37 shut down production due to coronavirus protocol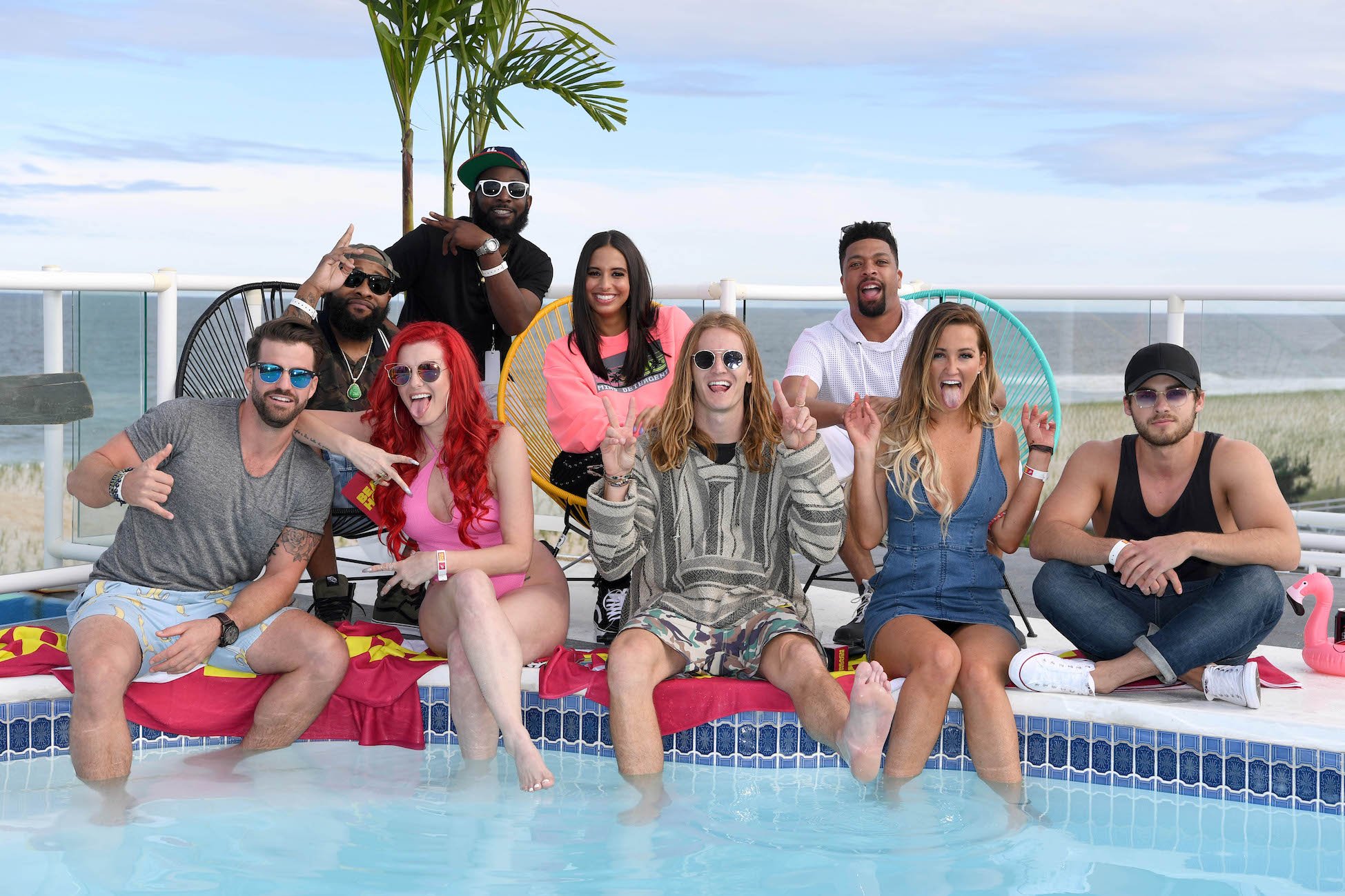 Reality TV shows ran into major issues when it came to filming during the beginning of the coronavirus (COVID-19) pandemic. Many shows didn't attempt to film at all during the pandemic due to the high risks. But filming picked back up in 2021. And it looks like MTV's The Challenge started to film season 37, but then was stopped. The stop allegedly had to do with following coronavirus (COVID-19) protocol.
A Reddit thread noted production for the new season temporarily halted in April 2021. The exact situation is unclear as of now. But many assumed either a crew member or cast member contracted coronavirus while filming. If a member of the cast got the virus prior to the start of filming, the crew would likely bring in an alternate. But once filming begins, the situation gets stickier.
Prior to filming, showrunner Emer Harkin verified testing and quarantining occurred for all to ensure safety, though. "We basically treated our cast as one person: We had them all in quarantine and rigorously tested so we knew when they entered the cast house they were all healthy and well," Harkin told Variety.
Rumors suggest some players were eliminated prior to shutdown
So, did production for MTV's The Challenge Season 37 stop before the game could even begin? Rumors suggest this isn't the case. While it'd make it easier for production if a casting switch happened prior to filming, it seems this coronavirus protocol safety measure happened after filming started. And further rumors state some players were already eliminated by the time production temporarily halted.
"There was a report that somebody involved in the production of the show had tested positive for covid," The Challenge Chronicles podcast noted. The podcasters then added production shut down for a week and a half total.
"They actually either reset the whole season when they came back, or a cast member left during quarantine, so they brought back a member of the cast who had already been eliminated," they continued. "… I've heard that they got through the first elimination. They definitely had eliminated some competitors, and then they had to shut everything down."
Who joined 'The Challenge' Season 37 cast?
So, who is joining MTV's The Challenge Season 37 cast? While MTV has yet to give their full cast listing, fans think they know who's coming back from Double Agents.
For the returning women, Nany Gonzalez, Tori Deal, Ashley Mitchell, Big T Fazakerley, Aneesa Ferreira, and Kaycee Clark are all reportedly coming back. For the men, Nelson Thomas, Nam Vo, Devin Walker, Fessy Shafaat, Josh Martinez, Cory Wharton, Kyle Christie, and CT Tamburello are likely to return.
This season allegedly has a wealth of new players, too. A number of Survivor players, like winner Michele Fitzgerald, Michaela Bradshaw, and Tommy Sheehan, will reportedly go for the big money. The new cast also boasts a number of international players.
ViacomCBS did not return a request for comment regarding The Challenge Season 37 halting production by the time of publication.
Check out Showbiz Cheat Sheet on Facebook!