'The Challenge' 37: Rumors Suggesting Wes Bergmann Joined Cast Allegedly False
Fans of MTV's The Challenge are eager to hear more about what's happening with future seasons. Season 36, Double Agents, had plenty of fan favorites competing against one another, and veteran player CT Tamburello won the show with rookie Amber Borzotra. Now, fans want to know who they'll see for season 37. While many hoped Wes Bergmann would come back, it seems rumors of his return are false.
[Spoiler alert: Potential spoilers ahead for MTV's The Challenge Season 37.]
Wes Bergmann has become an MTV reality TV staple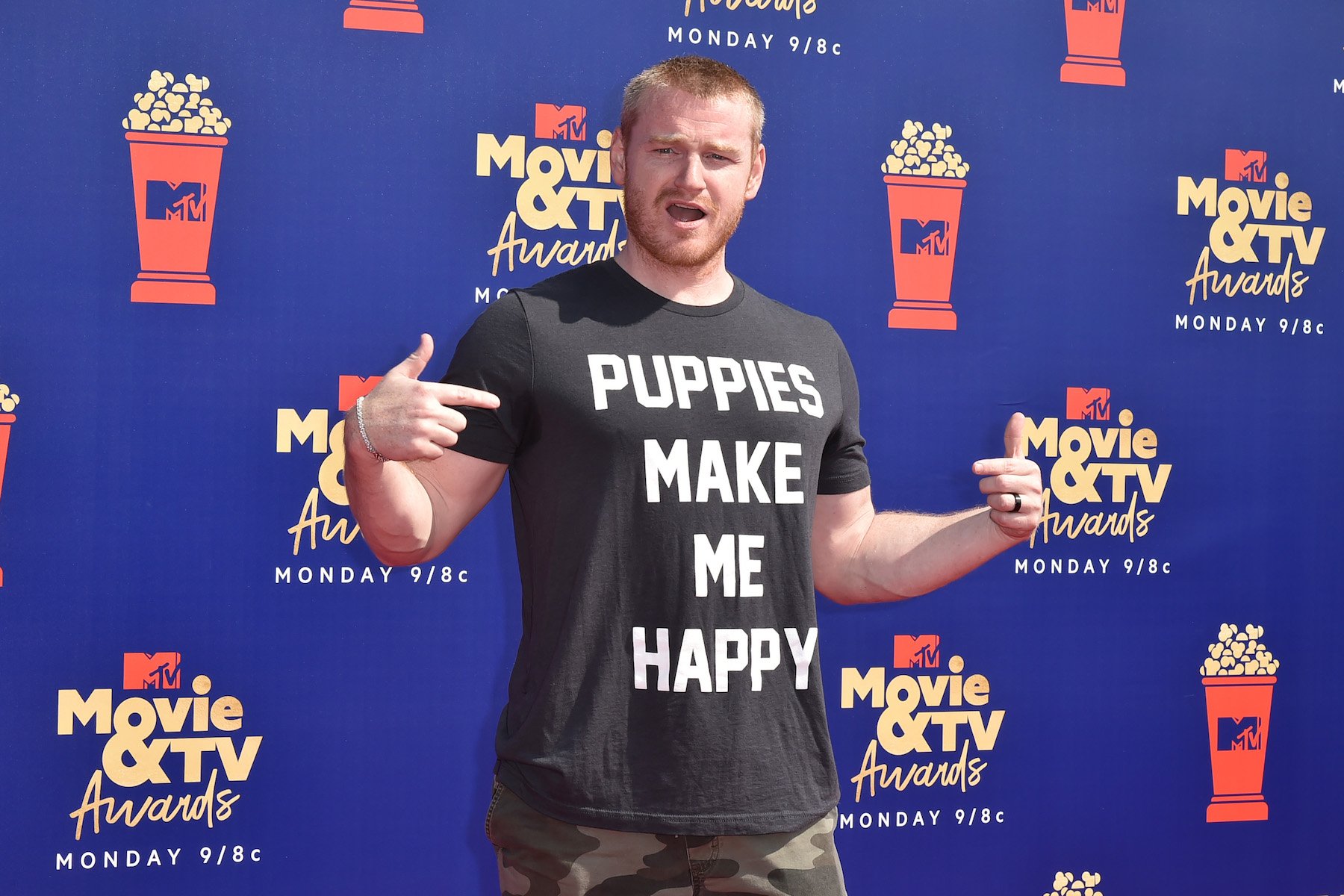 Bergmann is one of the most well-known players in the game. He got his start on The Real World and went on to compete on 15 seasons. He also won The Duel and Rivals II.
The feud between Bergmann and Johnny "Bananas" Devenanzio on MTV's The Challenge is legendary. The two titans have won many seasons of the game, and they were sworn enemies for years. In more recent times, they decided they'd work together — but even the best alliances end. Devenanzio and Bergmann went head to head in an elimination challenge in Total Madness, and Bergmann was sent packing.
Bergmann came back for Double Agents, too. But he didn't make it far. Alliance member Devin Walker took him out, and Bergmann felt incredibly hurt by how his other alliance members turned their backs on him.
"I had no incentive to keep fighting," Bergmann told Entertainment Weekly about that season. "I knew I was just going to keep getting thrown in, I knew people were going to keep coming at me, and they don't really have a rhyme or reason why."
MTV's 'The Challenge' Season 37 rumors suggested Wes Bergmann was initially cast
So, will fans get to see Bergmann compete once more on MTV's The Challenge Season 37? Rumors initially stated Bergmann was coming back, but it seems these were false. According to The Challenge Chronicles podcast, Bergmann was never cast for the new season.
"Wes was on for two seconds, but he's no longer on," the podcasters noted in regards to the cast listing for season 37.
The podcasters then went into more detail regarding the rumors of Bergmann's return. "We get a rumor, all of a sudden, that Wes is on the show," they explain. "And it turns out that it was all a hoax." They added that Bergmann FaceTimed Josh in a dark room to make Josh believe he was quarantining to come on to season 37, and Josh believed it.
"Josh really believed that Wes was on the cast," the podcast continued. They then noted that either Josh told somebody this or he leaked the potential spoiler himself.
Who is part of 'The Challenge' Season 37 cast?
RELATED: 'The Challenge' 37: Some Fans Think [SPOILER] Will Easily Win Given the Rumored Cast
So, if Bergmann isn't coming on to MTV's The Challenge Season 37 cast, who is? MTV has yet to announce its official cast list. But rumors suggest there are plenty of Double Agents stars returning.
The women from Double Agents rumored to return are Nany Gonzalez, Tori Deal, Ashley Mitchell, Big T Fazakerley, Aneesa Ferreira, and Kaycee Clark. And the men are Nelson Thomas, Nam Vo, Devin Walker, Fessy Shafaat, Josh Martinez, Cory Wharton, Kyle Christie, and CT Tamburello.
As for the rookie players, rumors suggest we'll see plenty of international players. NovaRogue shows some potential rookies come from Romania, the U.K., Nigeria, Turkey, Sweden, and beyond. We're excited to hear anything official about the upcoming season!
Check out Showbiz Cheat Sheet on Facebook!