'The Challenge': A Competitor Tweeted About Cara Maria Sorbello Not Joining Season 36 Due to Unfair Treatment
The Challenge: Total Madness is now over, and fans are anxiously awaiting details on what season 36 holds. We know many famous veteran players, like Cara Maria Sorbello and her boyfriend, Paulie Calafiore, didn't compete on season 35. And fans are hopeful the duo will come back and try their hand at winning the big money.
We're not sure who's on season 36 yet, but ex-contestant Jemmye Carroll just tweeted some worrying info about Sorbello. Here's what she said.
Cara Maria Sorbello and Paulie Calafiore weren't a part of 'The Challenge: Total Madness'
RELATED: Cara Maria Sorbello Didn't Like 'The Challenge: Total Madness' Twist: 'I'm Slightly Bored'
Sorbello and Calafiore have fans and haters alike, but no matter what anyone says, there's no doubt the two will go down in Challenge history. Sorbello has won her fair share of Challenge seasons. And Calafiore has made a big enough splash that he definitely makes for good TV.
Sadly, fans didn't get to see either Sorbello or Calafiore on Total Madness. Sorbello insinuated that she didn't like the way she was edited on the previous season, War of the Worlds 2. She told the Watch With Us podcast that MTV needed to "make someone else the bad guy" since she wouldn't be on Total Madness.
"For so long, I was, like, you know the money is so good. I can't say no," she added. "I needed a little break for my own sanity and my own happiness, just finding what makes me me again and get my light back."
As for Calafiore, it seems he wasn't invited back on to The Challenge for season 35, and he won't say exactly why.
Jemmye Carroll tweeted about Sorbello's 'unfair' treatment
Jemmye Carroll hasn't been on The Challenge for several seasons, but she still keeps fans apprised with what's going on behind the scenes. On July 23, she retweeted some shady action that was released from an account named MTVexposed.
According to the account, "certain male cast member who has a say in production" is unfairly treating "one of the most popular female competitors on the show." Carroll deduced the account was talking about Sorbello.
"Cara and I may not be friends anymore but this is unfair," Carroll tweeted in response. "She deserves a seat at the Challenge table more than most castmembers."
Fans aren't sure exactly what's going on, but it seems they think Johnny "Bananas" Devenanzio may have a hand in this. Devenanzio won Total Madness, and many think production caters to him and favors him to win. Others believe he has a say in what occurs with casting.
Will Sorbello rejoin the cast?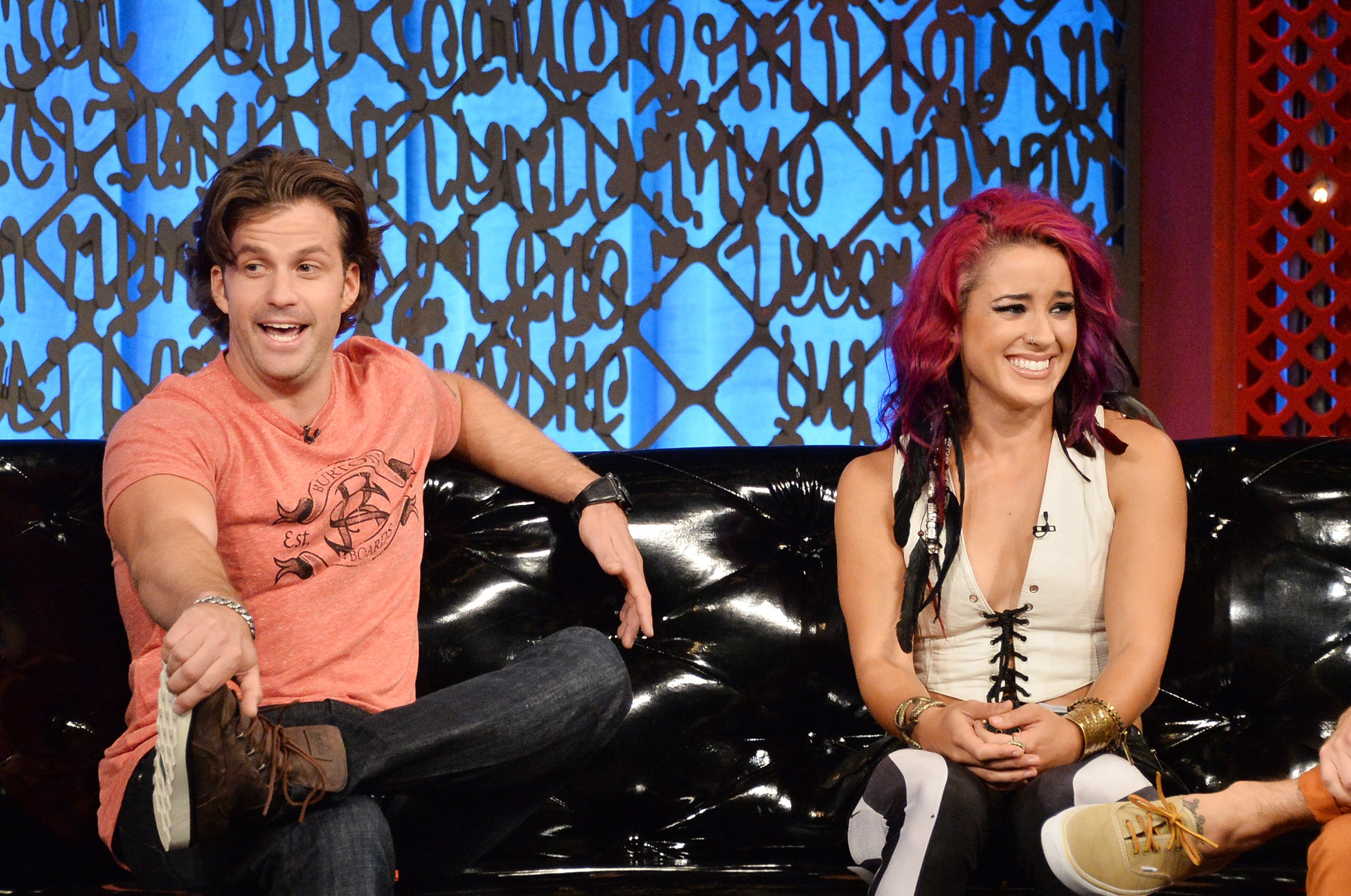 RELATED: 'The Challenge': Cara Maria Sorbello Alluded Paulie Calafiore Will Be Back on the Show
We're not sure if Sorbello will be rejoining the cast for season 36. She's certainly talked negatively about MTV in the recent past (particularly in regards to how she's portrayed on The Challenge), so perhaps there's more beef there than many fans know. But she spoke to the Challenge Mania podcast on July 3 about how she has her light back and how Calafiore is more ready than ever to get back on TV and win.
"I've been able to work on my painting, I've been able to work on getting my body back …," Sorbello told the podcast. "I was just losing myself down a spiral of bad things with The Challenge world, and I'm so, so thankful to find myself again and have my light and my happiness. I'm me again and it feels amazing." She also added that she has "no regrets" about sitting season 35 out.
The Challenge wouldn't be the same without Sorbello if she chose to retire completely. While she hasn't always spoken favorably regarding her employer, we're hopeful they can come to a compromise and she'll be back. And we're hoping Carroll continues to spill the tea on what may be going on behind the scenes.
Check out Showbiz Cheat Sheet on Facebook!