'The Challenge': A Contestant Is Rumored to Be Spreading Lies About Johnny 'Bananas' Devenanzio for Fun
The Challenge: Total Madness might be over, but there are plenty of theories, rumors, and scandals that persist. We know Johnny "Bananas" Devenanzio and Jenny West took home the $500,000 grand prizes. And there has been plenty of tea spilled regarding Devenanzio and his seventh win.
It seems an ex-Challenge contestant from Total Madness thinks another contestant from the show could be responsible for some of the rumors we've heard about Devenanzio. Here's what Rogan O'Connor had to say to the Challenge Mania podcast.
Rumor has it Johnny 'Bananas' Devenanzio cheated on Morgan Willett while filming 'The Challenge: Total Madness'
Devenanzio came on to Total Madness with a girlfriend this season. Morgan Willett played The Challenge in the past, though it seems she's finished with the MTV show and would rather cheer her man on from home.
Those who follow the network also may remember when Willett dated Total Madness contestant Jay Starrett. Willett openly admitted to cheating on Starrett with Devenanzio, which could've caused some tension in the Challenge house.
Now, it seems Willett and Devenanzio are still going strong. But some rumors suggested Devenanzio was getting a little too flirty with Jenny West. An alleged inside from the show said Dee Nguyen caught wind of West and Devenanzio flirting and even called Willett to tell her. This then allegedly caused Devenanzio to go after Nguyen in the game and throw her into an elimination. And the reason viewers didn't see any of this confrontation was because Nguyen's parts were cut after MTV fired her.
Others rumors suggest Jenny West split the prize money with Devenanzio
Possible cheating scandal aside, other rumors claim West actually split the $1 million win with Devenanzio.
At the end of Total Madness, there was one female and one male winner — and each was awarded $500,000. West beat Devenanzio to the top, but Devenanzio was still the male winner. For that, they each won their money fairly. But it seems some think West actually won the full $1 million and gave up half the winnings to appease Devenanzio.
West refuted the rumors, of course.
"I FINISHED FIRST YES, but the prize money was only ever going to be split between male and female. FML," West tweeted at a fan who suggested she might've split the earnings off-camera.
There were even more rumors about the show producers rigging the competition in Devenanzio's favor as well. Host T.J. Lavin and Devenanzio both claimed all of it's false, though.
An ex-'Challenge' contestant thinks another contestant spread lies for fun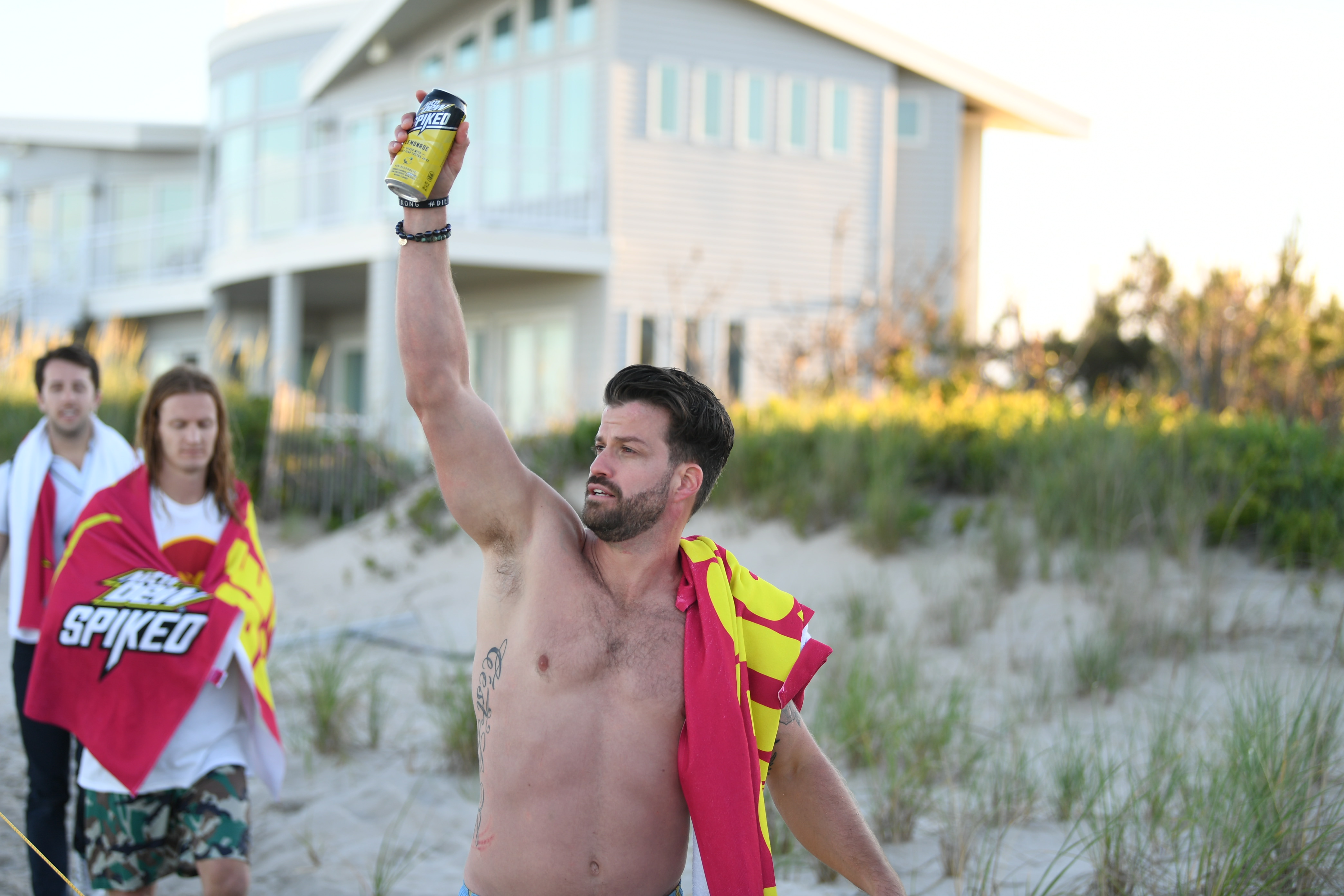 O'Connor spoke to the Challenge Mania podcast about his time on the show. And, of course, he discussed how it felt losing to Devenanzio in the last elimination. The topic of the rumors came up as well.
"It sounds all very far fetched, but I love the fans, I love the passion," O'Connor stated regarding the splitting earnings rumor.
Derrick Kosinski, the host of the podcast and an ex-Challenge player, then introduced the idea that Kyle Christie may have actually been the one to spread the lie in the first place. "To be honest with you, I kind of feel like Kyle is the one that may have started this crazy a** rumor," Kosinski noted.
O'Connor then backed up that idea with a few laughs. "Definitely," he laughed. "That's definitely a Kyle move, man. He's so funny."
It seems like Christie and Devenanzio were close allies on the show, but Christie does strike fans as the mischievous type. We're sure if he did say anything about the show, it was with zero bad intentions. And at the end of the day, Devenanzio and West both received massive paychecks, so all is well for them.
Check out Showbiz Cheat Sheet on Facebook!