'The Challenge': A Contestant Said Johnny 'Bananas' Devenanzio Was Giving 'Foot Massages' to Jenny West
The Challenge: Total Madness may be over, but the competitors from the show surely aren't finished talking about it. Johnny "Bananas" Devenanzio and Jenny West both won $500,000. But rumors persist that they had an intense flirtation going on in the Challenge house.
It seems fellow finalist Rogan O'Connor may know something, too. He told the Challenge Mania podcast that Devenanzio was giving West "foot massages."
Johnny 'Bananas' Devenanzio went on 'The Challenge: Total Madness' with a girlfriend at home
Devenanzio doesn't always come on to The Challenge with a girlfriend, but he did for season 35. He and Morgan Willett have been together since 2018. And fans expected there to be major tension between Devenanzio and competitor Jay Starrett because of Starrett's past with Willett.
Willett and Starrett dated prior to Willett getting together with Devenanzio. And Willett admitted to being unfaithful to Starrett. "Later on, [Starrett] asked me about Johnny and I owned it," Willett told the Watch With Us podcast. "I was like, 'You know what, I'll be real. I've been seeing him. This happened,' blah, blah, blah, and he was fine with it."
Starrett and Devenanzio seemed to have an unspoken rule that they wouldn't discuss Willett on the show, too — and they stuck to it. Willett was never mentioned.
Rumors spread that Devenanzio was getting flirty with Jenny West
Willett and Devenanzio appear to be going strong after his Total Madness win. But there's still plenty of drama regarding the relationship. A Challenge insider alleged that West and Devenanzio were getting flirty throughout their whole time on the show. According to the insider, Devenanzio and West were just as close as Nany González and Kaycee Clark.
Not only that, but Dee Nguyen also allegedly called Willett regarding the flirting — and Willett then confronted Devenanzio. From there, Devenanzio put a target on Nguyen's back and sent her into an elimination. And fans allegedly didn't see any of this exchange because Nguyen was fired from MTV for racist tweets, resulting in her Total Madness bits getting cut.
Fans noticed some canoodling between Devenanzio and West, too. "I'm sorry am I the only one over here seeing bananas and Jenny being all over each other in the background in random scenes," a Twitter user commented.
We're not sure what really went down. But it seems it's all water under the bridge now. Willett tweeted supportive and kind words toward West once West won Total Madness.
Rogan O'Connor said Devenanzio was giving West 'foot massages'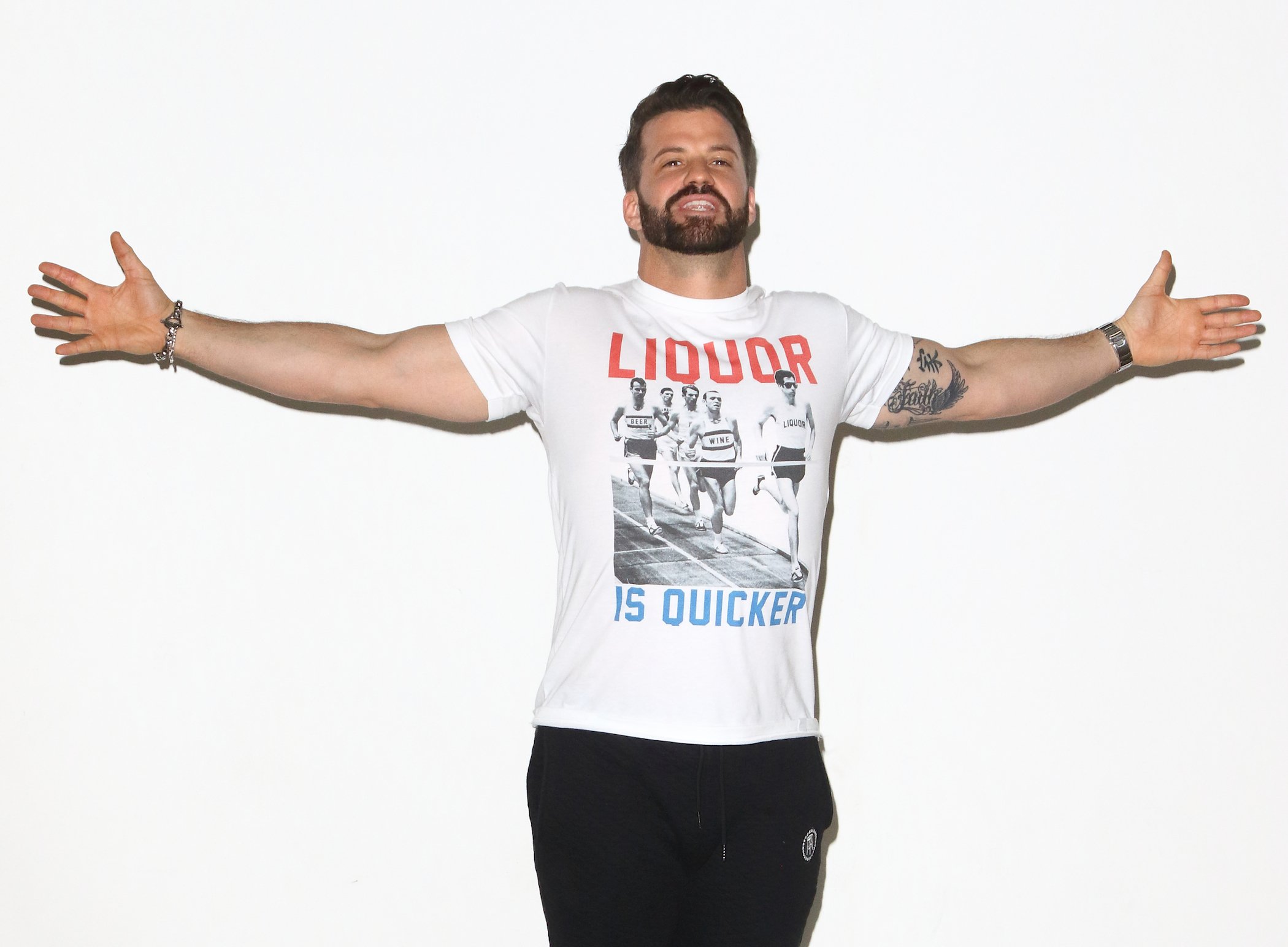 It looks like there really could've been some flirting going on between Devenanzio and West. While fans seemed to notice it, O'Connor did as well. O'Connor was with Devenanzio and West throughout the season and all the way to the final, and he briefly mentioned what he saw on the Challenge Mania podcast.
According to O'Connor, Devenanzio played a great game, as he flew under the radar. And he mentioned Devenanzio's relationship with West was one of manipulation, as he noted, "Jenny, who's the strongest girl in the house by a long way … and he'd, you know, he'd give her foot massages and tell her how great she is. And that's all she needed to do anything that he wanted."
It seems if Devenanzio was giving West extra attention, it was all for advancing the game and putting himself in a better position to win. And it seemed to work out for both Devenanzio and West in this situation. We'll have to wait and see if Devenanzio returns to The Challenge in an attempt to win another season.
Check out Showbiz Cheat Sheet on Facebook!