'The Challenge: All Stars': Cast Member Likely Missing From Season 2 Due to New 'Real World' Reboot
Fans of MTV's 'The Challenge' want to hear more about a possible 'The Challenge: All Stars' Season 2. According to some contestants, a season 2 is definitely in the works. But one season 1 contestant might not return due to scheduling conflicts with a rumored 'Real World Homecoming' season. Here's what everyone's talking about.
Fans of MTV's The Challenge adored the first season of The Challenge: All Stars. The Paramount+ spinoff brought back fan favorites from previous seasons, and viewers hope to see more favorites join the cast of a possible second season. Unfortunately, spoiler accounts suggest a player from the first season of All Stars won't join the second season due to scheduling conflicts over another Real World reboot. Here's what's going on.
[Spoiler alert: Potential spoilers ahead for The Challenge: All Stars Season 2.]
'The Challenge: All Stars' Season 2 is allegedly in the works
MTV's The Challenge brings back plenty of veteran players for each season, but fans adored the concept for Paramount+'s All Stars. Mark Long, one of the original Challenge competitors, came up with the idea to bring back the most infamous players to duke it out once more for $500,000. Fans seemed to love the concept. All Stars was a huge success for the players and fans. Now, it looks like season 2 is in the works, though the network hasn't made any official announcements.
In May 2021, previous Real World contestant Amaya Brecher, who also competed on the first Battle of the Sexes season of The Challenge, tweeted about All Stars casting for season 2. "Before anyone asks: I was asked and said 'no' to doing the second season of #challengeallstars," she tweeted. "But, yes, there is going to be a whole new crop of your favorites competing on @paramountplus in the near future!"
Amaya then noted she knows "a couple of the names already signed up," too.
Spoiler accounts suggest Beth Stolarczyk won't return due to filming another 'Real World' reunion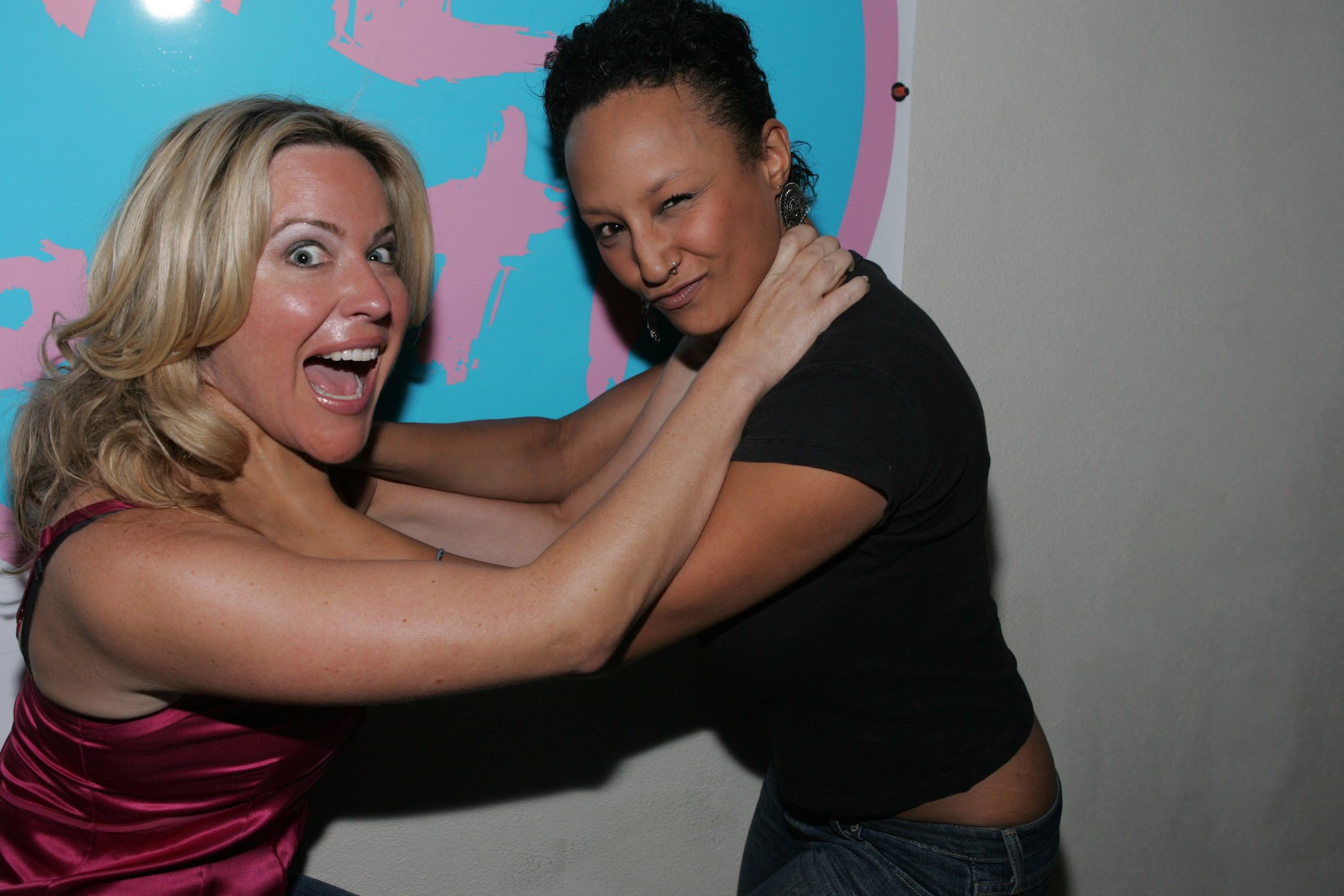 Beth Stolarczyk got her start on The Real World: Los Angeles and then went on to compete in several seasons of MTV's The Challenge, such as Battle of the Seasons, Battle of the Sexes, The Inferno II, and The Duel. She returned in her 50s to try her hand at All Stars. While she didn't make it to the final, she did set a good example for those hoping to get back in the game later in life.
"I keep telling everybody you're never too old to challenge yourself," Beth told Allan Aguirre for Medium. "You're never too old to have fun. You're never too old for anything."
While Beth enjoyed the first season of the show, it seems she allegedly won't come back for the next. Spoiler guru PinkRose noted on Vevmo, "I wouldn't expect Beth on this …" in regards to All Stars Season 2. When a fan asked PinkRose why, she answered, "Because [The Real World] Homecoming 2 is going to be filming around the same time."
"PinkRose hasn't moved her yet but said she doesn't expect Beth to be on this season due to another Homecoming season filming around the same time, and It might be the Los Angeles season," a Reddit user also wrote.
Will there be another 'Real World Homecoming'?
So, do the spoilers insinuate Paramount+ has another season of The Real World Homecoming in the works? That's certainly what rumors suggest, though this remains unconfirmed. In another set of tweets, Amaya noted the cast of The Real World: Hawaii was approached for a Homecoming season. But she said a "mini-reunion" is more likely than an entire season.
"We were approached," Amaya tweeted. "I don't really see it happening, though. There are a lot of logistics at play. Never say never, but maybe never? … You may, however, see a mini-reunion soon."
This could mean production went to the cast of The Real World: Los Angeles in hopes of a Homecoming season. The Reddit user who posted about Beth also mentioned Tami Roman, another contestant from that season. "Tami Roman also tweeted about the first Homecoming season, so it seems likely that it will be their Real World season," the Reddit user wrote.
We're excited to see what else is in store with MTV's The Challenge, The Challenge: All Stars, and The Real World!
Check out Showbiz Cheat Sheet on Facebook!