'The Challenge: All Stars': The Real Reason Nia Moore May Not Actually Qualify To Be on Season 3
'The Challenge: All Stars' season 3 competitor Nia Moore was actually kicked off the show before she was able to compete in a final.
The Challenge: All Stars season 3 is here, and the cast is loaded with "the most elite group of competitors." That's how host TJ Lavin described the cast list for the latest version of the spinoff, explaining he had "upped the ante" this time around. But one of the cast members may not actually qualify to be on season 3, according to the promises in the trailer.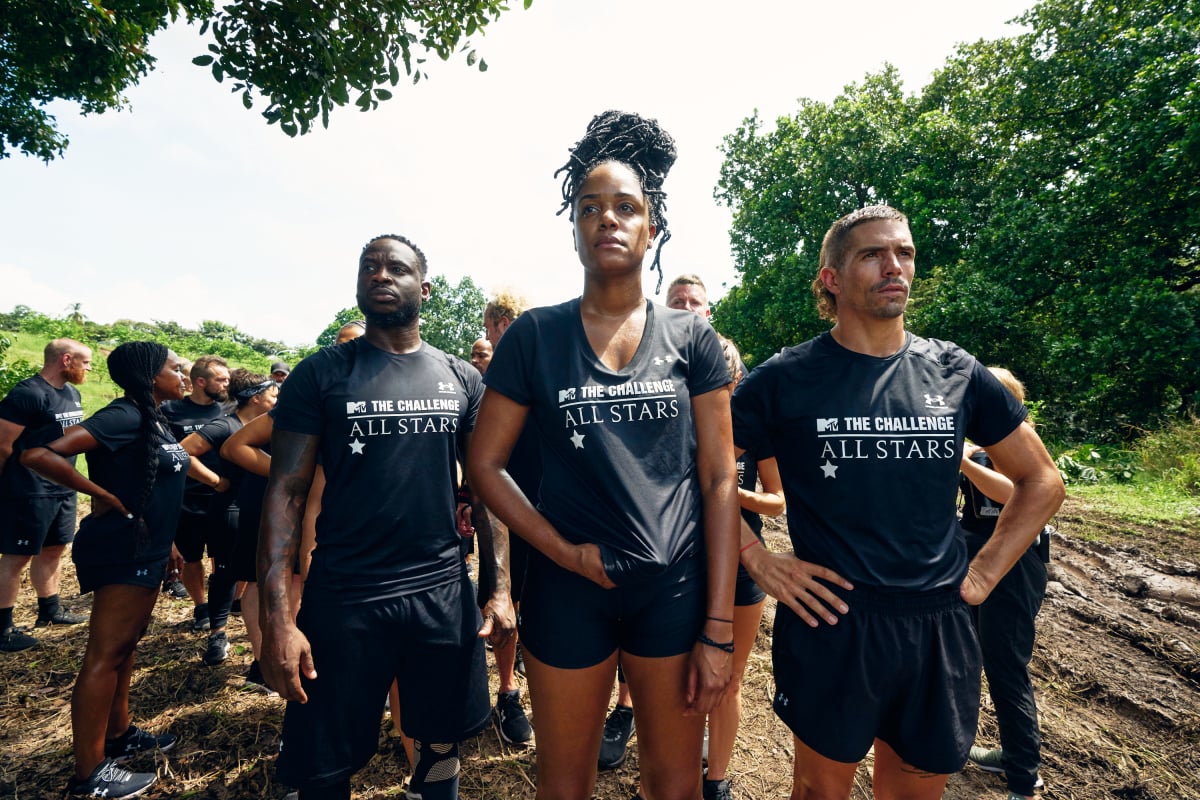 'The Challenge: All Stars' season 3 is filled with former champs
The new season of All Stars will feature a cast of 24 contestants that includes 16 former winners from the past 25 years. The show went all the way back to the very first season — when it was known as Road Rules All Stars — to cast the winner, Cynthia Roberts. Here's a list of the other former champs who are slated to compete in All Stars season 3.
Wes Bergmann — winner of The Duel & Rivals II
Nehemiah Clark — winner of Gauntlet III
Tyler Duckworth — winner of Cutthroat & Rivals I
Yes Duffy — winner of Challenge 2000 & All Stars 1
Brad Fiorenza — winner of Cutthroat
MJ Garrett — winner of Gauntlet 2 & All Stars 2
Derrick Kosinski — winner of The Inferno 3, The Island, & The Ruins
Mark Long — winner of RW/RR Challenge & Battle of the Sexes 1
Jonna Mannion — winner of All Stars 2
Roni Martin — winner of RW/RR Challenge and Gauntlet 1
Veronica Portillo — winner of Challenge 2000, Gauntlet 1, & Inferno 1
Kendal Sheppard — winner of Inferno I
Darrell Taylor — winner of The Gauntlet I, The Inferno I, The Inferno II, Fresh Meat I, & Champs vs Pros
Jordan Wiseley — winner of Exes 2, Dirty 30, & War of the Worlds 2
Syrus Yarbrough — winner of Extreme Challenge
The real reason Nia Moore doesn't actually qualify to be on 'The Challenge: All Stars' season 3
The rest of the cast for All Stars season 3 includes Jemmye Carroll, Kailah Casillas, Kellyanne Judd, Melinda Stolp, Nia Moore, Sylvia Elsrode, Tina Barta, and Laterrian Wallace.
As the trailer explained, everyone in the cast this season is either a former champ or a contestant who has made it to the finals. But, we noticed one name that didn't really qualify based on those qualifications — Nia Moore. That's because she actually got kicked off the series before she competed in the final.
Fans will recall that during her time on The Challenge: Battle of the Exes II, Nia was feuding with Jordan Wiseley and they got into quite a few verbal and physical altercations. In one incident, Nia reportedly pulled down Jordan's pants, made an offensive comment about his masculinity, groped him, and called him a homophobic slur.
Even though she made it to the finals that season, Nia was ultimately pulled from the game by producers before she actually competed.
Are Nia Moore and Jordan Wiseley friends?
Nia addressed her removal from The Challenge in a lengthy Instagram post in 2015 where she admitted that she had given in to the "uglier side" of her emotions. She said that everyone says and does things they don't mean in the heat of the moment. But she noted that in real life there are consequences for actions, and she held herself accountable.
"I know I was wrong, and my biggest fear is being labeled homophobic," Moore said. "I want to extend my apology to anyone I offended, and I sincerely mean that."
Nia and Jordan eventually reunited on an Instagram Live in 2020, and they addressed their feud. Jordan said that they had "to go through what we went through to get here." He added that they were "at peace" now and are moving forward "as friends."
"It was not easy, but we have grown. We have done the work, and I think our lives are better for it… I think this is good," Nia said, per Entertainment Weekly. "There's peace in knowing you held yourself accountable and I held myself accountable… The ultimate message is the power of forgiveness and the power of growth."
The Challenge: All Stars season 3 premieres May 11 on Paramount+.