'The Challenge: All Stars' Season 3 Cast Includes a Lot of Champions — But Johnny Bananas Is Not 1 of Them
'The Challenge: All Stars' season 3 rumored cast has so many 'Challenge' champions that it is hard to keep them straight. But if the rumors are true, GOAT Johnny Bananas is not among them.
ARTICLE HIGHLIGHTS
The Challenge: All Stars season 3 takes place in Panama.
Johnny Bananas is reportedly not part of the cast.
Despite one of the GOATs not being there, the rumored cast is full of former and current champs.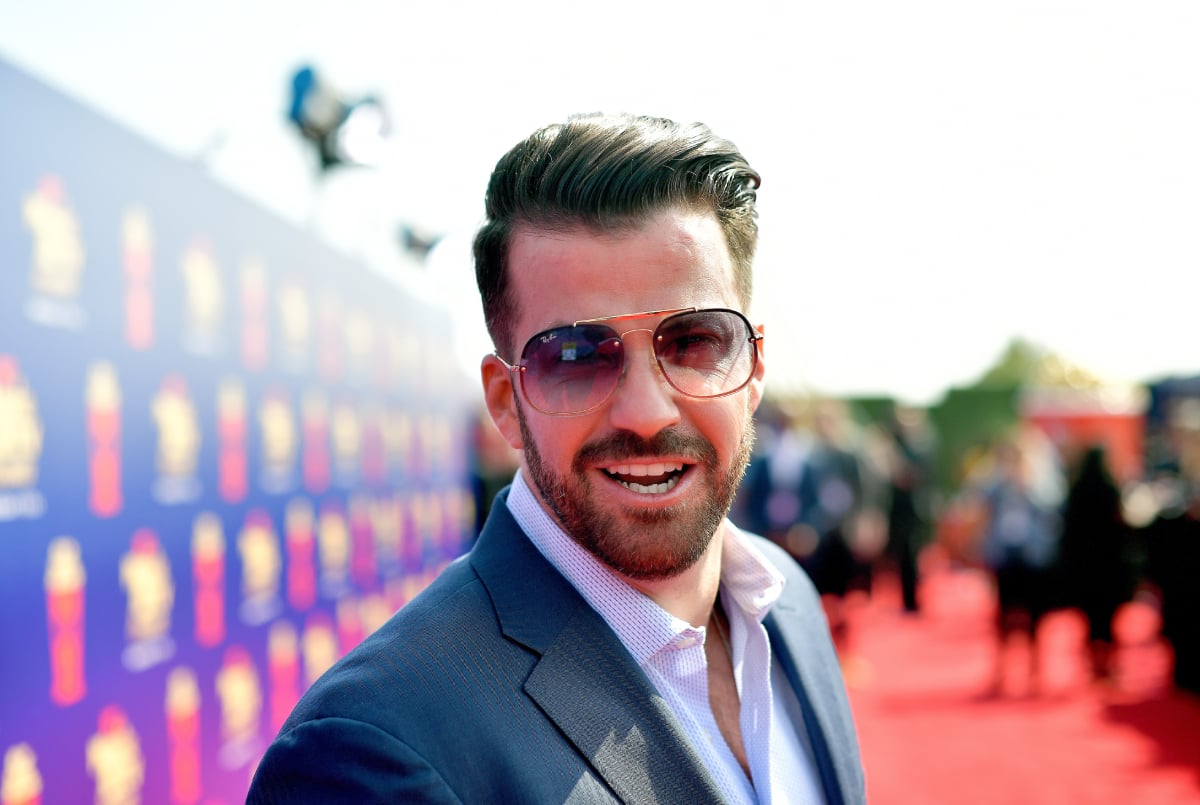 The Challenge: All Stars season 2 recently ended and crowned its winners — MJ Garrett and Jonna Mannion. And that means it's time to talk about season 3. It was filmed in the fall of 2021 and is expected to hit Paramount+ in early summer.
An official cast list has yet to be revealed, but there have been quite a few leaks. If they turn out to be true, there are going to be a lot of champions in season 3. But Johnny "Bananas" Devenanzio isn't one of them.
'The Challenge: All Stars' season 3 takes place in Panama
According to Screen Rant, season 3 of The Challenge: All Stars was filmed a month before season 2 started airing in November 2021. The season was reportedly filmed in Panama, and it will feature a lot of fan-favorites. As well as a few villains.
All Stars season 3 will be hosted by TJ Lavin. It will feature 24 old-school Challenge cast members — who originally made their MTV debut on Road Rules and The Real World — competing for a $500,000 prize.
The season 3 cast includes a lot of champions, but not the GOAT
According to numerous spoiler accounts, the cast list for The Challenge: All Stars season 3 is filled with former champions. Out of the rumored 24 contestants, 16 have won at least one previous season of The Challenge. But, the cast could have had one more former champ — the GOAT, aka Johnny Bananas.
Nova Rogue claims that Bananas dropped out of All Stars season 3 at the last minute. But, it's not clear why the seven-time champ made that decision.
'The Challenge: All Stars' season 3 cast list has some faces fans haven't seen in years
The 16 winners that are rumored to be part of the season 3 All Stars cast include two competitors that fans haven't seen since the early 2000s. The champions who are competing on season 3 are:
Cynthia Roberts — winner on Road Rules All Stars (the very first season)
Jonna Mannion — winner on All Stars 2
Kendal Sheppard — winner on Inferno I
Roni Martin — winner on RW/RR Challenge and Gauntlet 1
Veronica Portillo — winner on Challenge 2000, Gauntlet 1, & Inferno 1
Brad Fiorenza — winner on Cutthroat
Darrell Taylor — winner on The Gauntlet I, The Inferno I, The Inferno II, Fresh Meat I, & Champs vs Pros
Derrick Kosinski — winner on The Inferno 3, The Island, & The Ruins
Jordan Wiseley — winner on Exes 2, Dirty 30, & War of the Worlds 2
Mark Long — winner on RW/RR Challenge & Battle of the Sexes 1
MJ Garrett — winner on Gauntlet 2 & All Stars 2
Nehemiah Clark — winner on Gauntlet III
Syrus Yarbrough — winner on Extreme Challenge
Tyler Duckworth — winner on Cutthroat & Rivals I
Wes Bergmann — winner on The Duel & Rivals II
Yes Duffy — winner on Challenge 2000 & All Stars 1
Beth Stolarczyk is rumored to be a replacement
The rest of the cast for All Stars season 3 includes Jemmye Carroll, Kailah Casillas, Kellyanne Judd, Melinda Stolp, Nia Moore, Sylvia Elsrode, Tina Barta, and Laterrian Wallace. There have also been reports that Beth Stolarczyk came in as a replacement. But, it's not clear who she will replace.
It's possible that fans will get to see Tina and Beth compete against each other for the first time since The Duel 15 years ago when Tina punched Beth in the face. There is a ton of history between many of the season 3 cast members, which should make for a lot of drama both inside and outside of the arena.
Johnny Bananas thinks one 'The Challenge: All Stars' season 3 cast member doesn't like him
Bananas may not be competing in All Stars season 3. But, he's definitely talking about it on his podcast Death, Taxes, and Bananas. When Darrell Taylor was a guest, Bananas told him that he'd heard Yes Duffy didn't like him or his podcast.
"Rumor has it, on All Stars 3, here's a little spoiler, he told Wes [Bergmann] the reason that he hates Wes and doesn't like me is because of mine and Wes's conversation on the podcast," Bananas shared.
It's not clear which conversation between Wes and Bananas that Yes didn't like. The two talked for nearly an hour and a half during an August 2021 episode, where they criticized season 37 strategies and dished on showmances.
The Challenge: All Stars season 3 is expected to premiere this summer on Paramount+.