'The Challenge: All Stars' Season 3: Derrick Kosinski Confirms 1 GOAT Dropped Out of the Cast at the Last Minute
Derrick Kosinski revealed that Johnny Bananas was originally part of the season 3 cast, which would have been his first appearance on 'The Challenge: All Stars.'
The Challenge: All Stars season 3 will soon premiere on Paramount+, and the cast will be loaded with former champions. However, according to Derrick Kosinski, one GOAT dropped out of the cast at the last minute. Who is in the confirmed cast, and who dropped out? Here's what we know.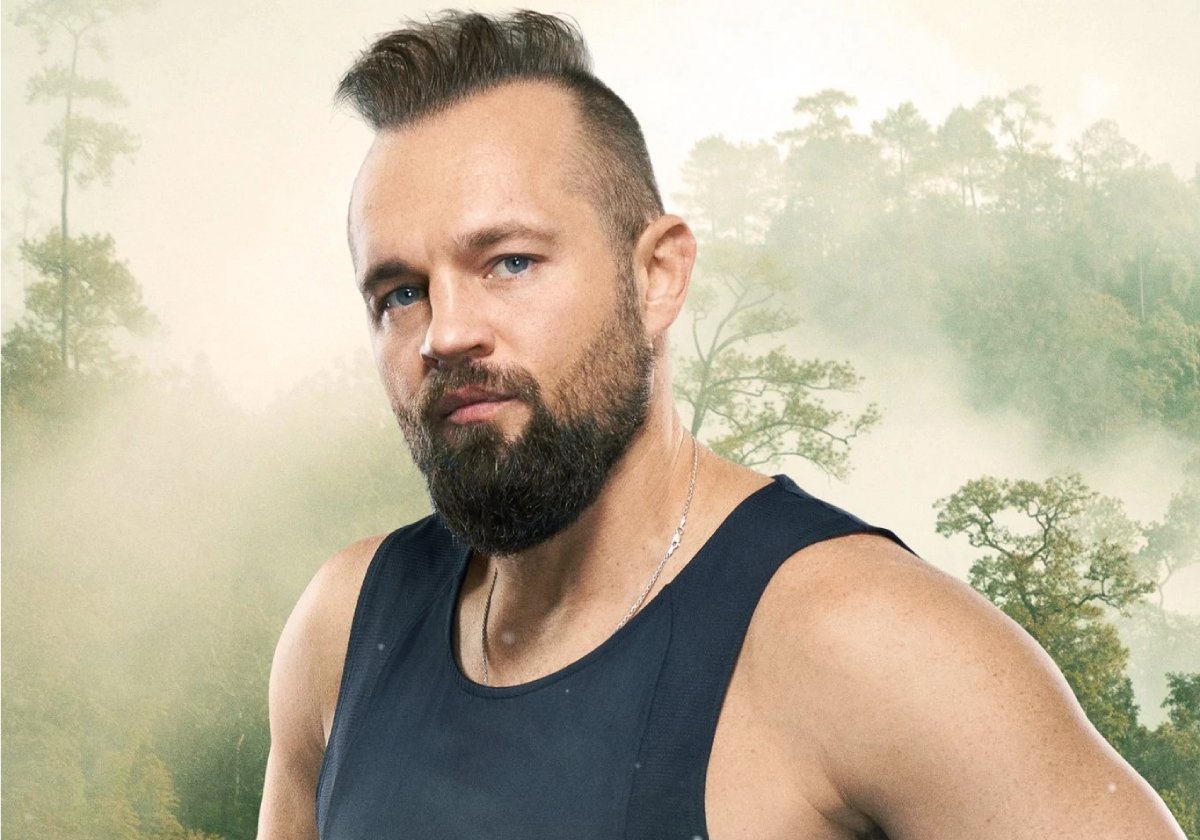 16 of the 24 contestants on 'The Challenge: All Stars' season 3 are former champions
The official cast list for All Stars season 3 was recently released. Out of the 24 contestants, a whopping 16 have won at least one previous season of The Challenge. As host TJ Lavin says in the trailer, "This season, I've upped the ante and have only invited the most elite group of competitors."
The champions who are competing on season 3 are:
Cynthia Roberts — winner of Road Rules All Stars (the very first season)
Jonna Mannion — winner of All Stars 2
Kendal Sheppard — winner of Inferno I
Roni Martin — winner of RW/RR Challenge and Gauntlet 1
Veronica Portillo — winner of Challenge 2000, Gauntlet 1, & Inferno 1
Brad Fiorenza — winner of Cutthroat
Darrell Taylor — winner of The Gauntlet I, The Inferno I, The Inferno II, Fresh Meat I, & Champs vs Pros
Derrick Kosinski — winner of The Inferno 3, The Island, & The Ruins
Jordan Wiseley — winner of Exes 2, Dirty 30, & War of the Worlds 2
Mark Long — winner of RW/RR Challenge & Battle of the Sexes 1
MJ Garrett — winner of Gauntlet 2 & All Stars 2
Nehemiah Clark — winner of Gauntlet III
Syrus Yarbrough — winner of Extreme Challenge
Tyler Duckworth — winner of Cutthroat & Rivals I
Wes Bergmann — winner of The Duel & Rivals II
Yes Duffy — winner of Challenge 2000 & All Stars 1
The rest of the cast for All Stars season 3 includes Jemmye Carroll, Kailah Casillas, Kellyanne Judd, Melinda Stolp, Nia Moore, Sylvia Elsrode, Tina Barta, and Laterrian Wallace. There have also been spoiler accounts reporting that Beth Stolarczyk came in as a replacement. But, it's not yet clear who she will replace.
Derrick Kosinski confirms 1 GOAT dropped out at the last minute
During a recent appearance on The Challenge Mania Podcast, three-time winner Derrick Kosinksi confirmed that one former champ — who many fans consider to be the GOAT — dropped out of All Stars season 3 at the last minute.
Derrick revealed that Johnny Bananas was originally part of the cast, which would have been his first appearance on the All Stars spinoff. But for an unknown reason, he decided to bow out before filming started. Derrick's comments confirm what spoiler account GamerVev reported last fall.
Will Johnny Bananas ever appear on 'The Challenge: All Stars'?
After competing in 20 seasons — and winning seven times — Johnny Bananas has not been part of The Challenge since season 35, Total Madness. At this point, it's been more than two years since he last competed (and won). And fans are wondering if he will ever return to the main series, or if he will show up on All Stars.
Bananas has been busy working on other projects in recent years, like his Death, Taxes, and Bananas podcast. But he did admit last fall that he missed The Challenge. He also said there was a good chance that fans would see him compete again someday.
"I'd say the chances of seeing me on a Challenge in the near future [are good]. All Stars would probably be a much more logical one to see me on," Bananas said, per Us Weekly.
The Challenge: All Stars season 3 premieres May 11 on Paramount+.