'The Challenge': Beth Stolarczyk Reportedly Wanted to 'Defame and Destroy' Jonna Mannion
'The Challenge' star Beth Stolarzyk reportedly only wanted to 'defame and destroy' Jonna Mannion during her short-lived time on 'All Stars 3.'
During The Challenge: All Stars 3, Beth Stolarczyk accused Jonna Mannion and MJ Garrett of having an affair. According to cast member Nia Moore, the veteran admitted to returning to the Paramount+ hosted spinoff to "defame and destroy" Jonna.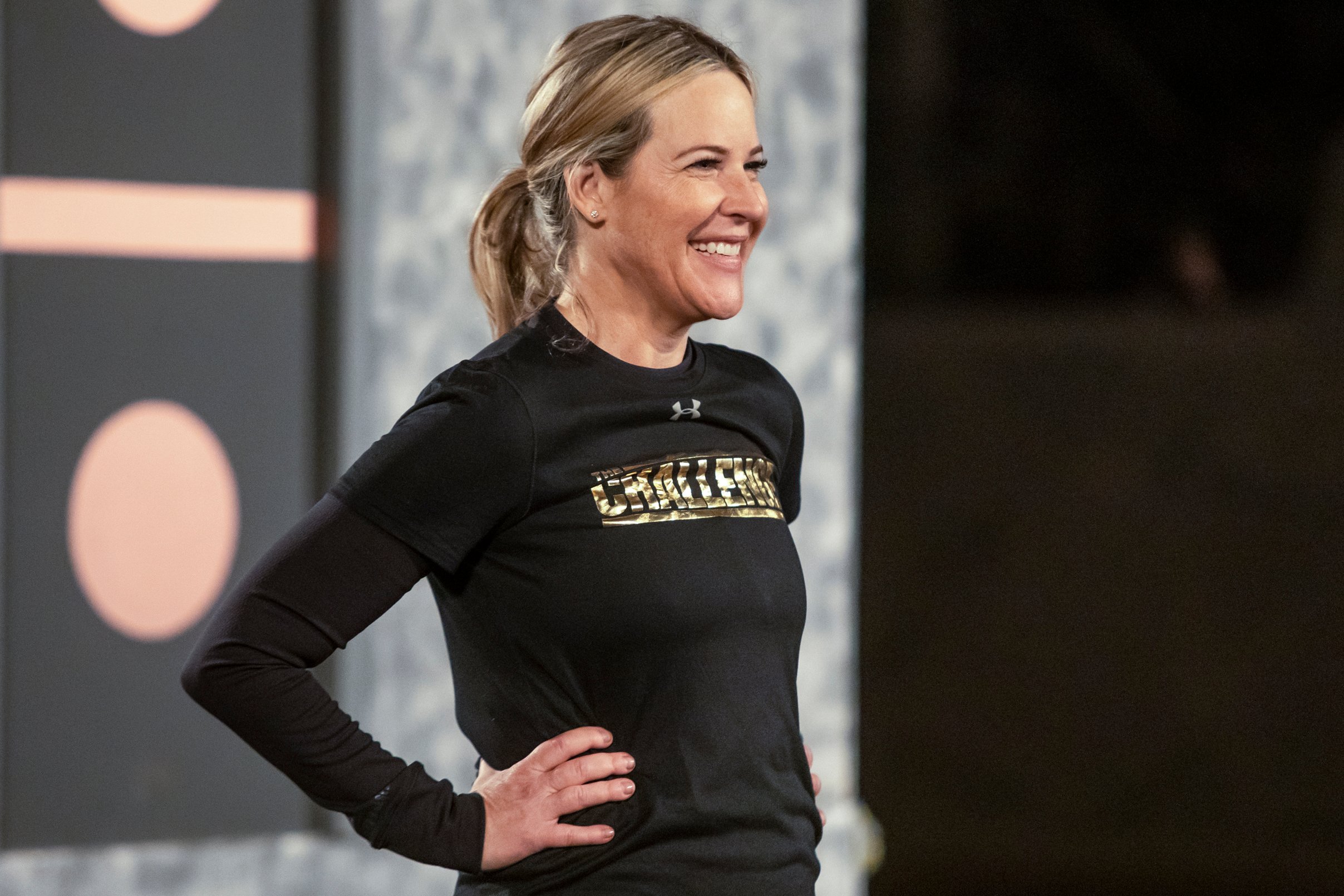 Nia Moore says Beth Stolarczyk intended to 'defame' Jonna Mannion during 'The Challenge: All Stars 3'
When campaigning for The Authority during The Challenge: All Stars 3 Episode 5, Beth Stolarczyk threw Jonna Mannion under the bus. She accused the reigning champ of cheating on her husband with ally MJ Garrett, citing it as a reason not to trust Jonna.
After the episode aired, cast member Nia Moore appeared on The Challenge Mania podcast, co-hosted by another All Stars competitor, former winner Derrick Kosinski.
She explained why she didn't vibe with Beth, even though the Real World: Los Angeles star treated her well. According to Nia, the season 2 finalist personally told her of her mission to "defame and destroy" Jonna during her time in the house. Nia claims Beth initially campaigned against Jonna by calling her "fake" but then switched to including her private life when "that didn't stick."
The two-time competitor also said Beth brought "rumors" in front of the cameras and began talking about them without any "proof," which she found "super f——g whack" due to Beth's age and marital status. Therefore, Nia decided she didn't want to work with the veteran despite having a good rapport.
Beth spread rumors that MJ Garrett and Jonna had an affair
After Beth told The Authority – consisting of Mark Long and Sylvia Elsrode – mentioned the affair rumors, using it as a reason she wanted Jonna out of the game, the reigning champ approached her. Beth repeated her campaign but left out the cheating accusations.
Jonna then talked to MJ about the rumors, and they both denied having an affair in separate confessionals. The pair insisted they were only close friends who competed well together last season when they won.
For the upcoming Arena, whoever Mark and Sylvia chose to nominate had the opportunity to call out whoever they wanted, except anyone in the Authority. Wanting to have the option and believing Beth would call her in any way, Jonna asked Sylvia to throw her in so she would have the choice.
Jonna called out Beth, hoping to eliminate someone she believed spread rumors around the house and a player others seemingly wanted out as well. MJ helped Jonna throughout the elimination round, upsetting Beth, who deemed it unfair. Therefore, the veteran quit, handing the win and her two stars to Jonna.
She entered the game late following a pair of disqualifications
In episode 2, Melinda (Stolp) Collins revealed she rolled her ankle multiple times during last season's final. Even though she was medically cleared to compete, she felt her injury was too severe to continue.
Therefore, Melinda withdrew from the competition prior to battling facing friend and ally Tina (Barta) Bridges in the Arena. The All Stars 2 runner-up later clarified what happened on Twitter, explaining she reinjured her ankle during the daily mission.
In episode 3, Tina was medically disqualified due to a hand injury sustained in a challenge. Rivals 2 finalist Jemmye Carroll withdrew from the competition in the same episode after receiving a call from her mother about her father's declining health.
She later shared an update on Twitter, noting her dad is doing OK. Due to the multiple disqualifications, Beth entered the competition. However, she didn't last long, exiting only two episodes later. The Challenge: All Stars airs Wednesdays on Paramount+.