'The Challenge': Cara Maria Sorbello Said MTV and Fans Used Her 'As a Scapegoat for Hate'
We've seen a lot go down on MTV's The Challenge. And on Total Madness, plenty of players, rookies and veterans alike, have gotten a ton of attention. There's one player who typically gets a ton of bad press while she's playing the game, though — and that's Cara Maria Sorbello.
Sorbello has competed on The Challenge for years, and she's proven to be a strong player both physically and mentally. Unfortunately, she decided she needed to take a break after War of the Worlds 2 due to all the negativity the show brought to her. And now, she's taking to her Instagram Story to state that she felt used as a "scapegoat for hate" while on the show.
Cara Maria Sorbello is taking a break from 'The Challenge'
Sorbello is one of the top female players The Challenge has ever seen. But her personality hasn't always been everyone's cup of tea. When Sorbello first started the show, she was bullied by castmembers for being the "weird" one in the house. And after all the hate she got from War of the Worlds 2, she decided she needed to take a break to feel like herself again.
Back in December 2019, Sorbello spoke with the Watch With Us podcast regarding her decision to skip out on Total Madness.
"You can't put a price tag on happiness," she stated. "For so long, I was, like, you know the money is so good. I can't say no. I needed a little break for my own sanity and my own happiness, just finding what makes me me again and get my light back." She then noted that the show's producers and fans can "make someone else the bad guy this next season because I'm not going to be on it!"
Some 'Challenge' competitors think reality TV isn't good for her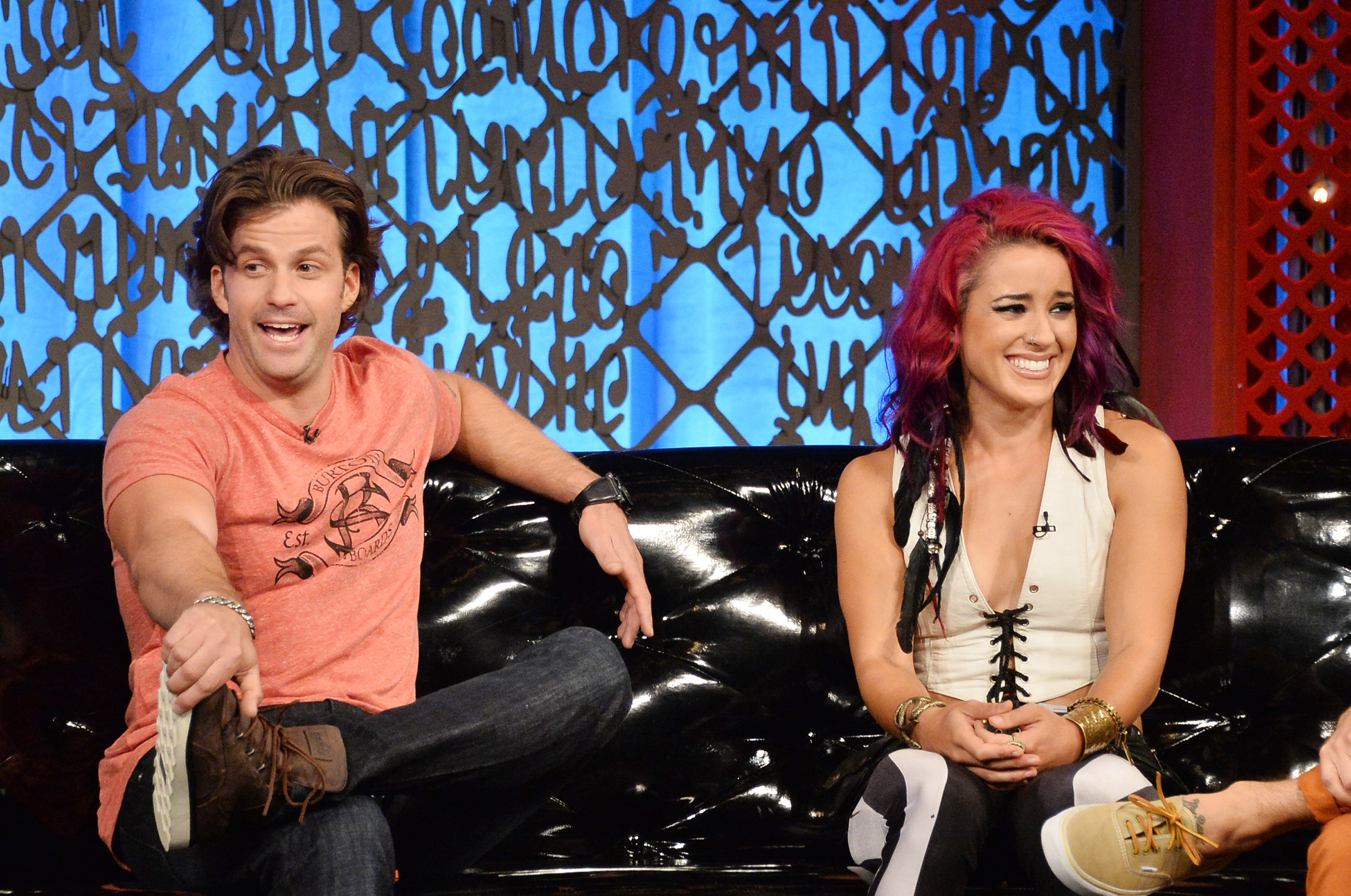 While Sorbello has succeeded in earning quite a lot of money (and fame) through reality TV, many of her fellow competitors aren't sure the career is right for her. Laurel Stucky had a close relationship with Sorbello throughout her years on The Challenge. And she spoke with PeopleTV about why she thinks Sorbello needs to take a permanent step back.
"If I'm giving you my honest analysis of it, I really think that reality TV is bad for her and she doesn't have a separation of who she is on the show and an actual life," Stucky noted. "Her life is the show. And I think that that really turns out to be unhealthy, and it comes across. She's not pleasant to be around when you're around her. It's sad. It's honestly a little bit sad."
Sorbello noted on her Instagram Story she was used as 'a scapegoat for hate'
Since Sorbello left The Challenge to center herself again, it looks like she's been getting a ton of support from fans. She took screenshots of fans messaging her with apologies for how MTV and other Challenge viewers criticized her in the past. And other fans made it known they're hoping she's back for future seasons.
"I been getting a lot of messages like these lately," Sorbello captioned the Story. "Taking a season off has breathed new life into me. I was pretty burnt out in the end there and it showed. During this break I have found me again and it feels good to be missed instead of being used as a scapegoat for hate."
Sorbello then concluded the Story with, "I promise I won't let you down," along with a heart emoji.
This seems promising that we'll see Sorbello on future Challenge seasons as well. We're hoping she feels like MTV will give her a fair edit and fans will give her another chance to redeem herself. And we're also confident that she'll reenter the show ready to totally dominate the competition.
Check out Showbiz Cheat Sheet on Facebook!