'The Challenge': Cara Maria Sorbello Was Embarrassed and Disgusted After Ex Abram Boise's Feces-Jail Incident
Cara Maria Sorbello is one of the most talked-about competitors from MTV's The Challenge. And we can't forget her volatile relationship with ex-player Abram Boise. Today, Boise and Sorbello have nothing to do with each other. But back in 2011, they were very much connected — and Boise had an incident in jail that Challenge fans will never forget. Here's what happened that deeply embarrassed Sorbello.
Abram Boise from MTV's 'The Challenge' reportedly smeared feces in a jail cell in 2011
Boise was a seriously intimidating player on The Challenge, and it seems he ran into some serious trouble in 2011. According to CBS News, the star was arrested after he was caught urinating in public by the police. Then, the situation got direr once Boise was put in a jail cell. He reportedly "defecated in his hands and smeared it on the cell."
As for what Boise has to say for himself, a Twitter account allegedly run by him at the time showed that he stood by his aggressive tactics.
"Long night in jail. Cops were a**holes tried to mace me in my cell. So I s**t in my hand& thew it at him :) f**k the police," the tweet read, according to CBS News.
It seems sources close to Boise told TMZ that Boise felt he was specifically "targeted" by police at the time of his arrest, and that's why he acted out. Boise also allegedly thought the cops recognized him from reality TV and wanted to arrest him for that reason.
Cara Maria Sorbello was 'embarrassed' by the incident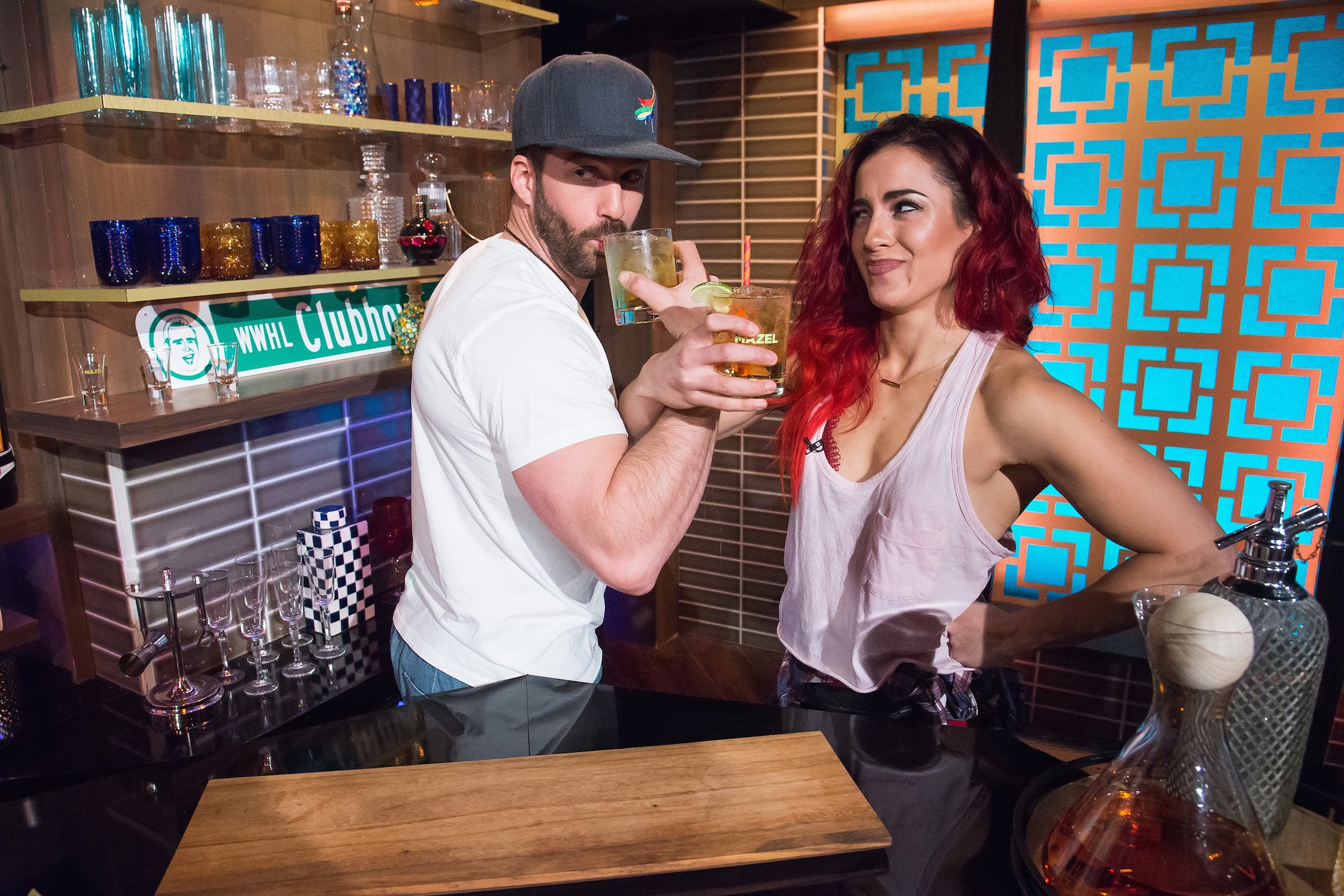 Sorbello and Boise were on and off from 2010 to 2016. And when Sorbello heard about the incident that happened when Boise went to jail, she was shocked. She spoke to Ifelicious regarding the entire scenario, as she seemed to be competing on The Challenge at the time the feces-jail incident occurred.
"We had been writing each other, and I'd been crazy about him, and everything was going great for us at that point," Sorbello told Ifelicious. "The producers [from The Challenge: Rivals] wouldn't tell me anything.  They had actually hidden a couple of letters from him because he had written me one letter that said 'Oh, I was in jail.  No big deal, though.'"
Sorbello then noted that once she got on the internet and saw what went down, she couldn't believe it. "I saw it, I was like 'You're f*cking kidding me. Oh my God! … That is disgusting. That's an embarrassment. That's in my hometown, my friends.' What the hell was he thinking?"
Not only that, but Sorbello added that Boise was trying to take women home the night the feces incident occurred, which, of course, caused more mayhem between them.
Sorbello and Boise are no longer together today
RELATED: 'Challenge' Star Abram Boise Once Said Cara Maria Sorbello Made Him a 'Better Man' Despite Their Volatile Fights
Sorbello and Boise haven't been together for years, and it's all for the best. While Boise seemed to think he and Sorbello could be together for the long haul, Sorbello appeared to have serious doubts. In her interview with Ifelicious, she noted that while Boise had ton more for her than any other boyfriend, there were plenty of moments that had her wondering why she was in the relationship at all.
"He's just this beautiful person when he's loving and happy, but then there's some moments where I'm like, 'I need to walk away,'" Sorbello added. They ultimately broke up for good in 2016.
Today, Sorbello is with Challenge competitor Paulie Calafiore. And Boise is married and expecting his first child. We're wishing both Sorbello and Boise the best as they continue down separate paths.
Check out Showbiz Cheat Sheet on Facebook!