'The Challenge': Fans Are Blasting Jenna Compono and Zach Nichols for Their July 4th Celebrations
Jenna Compono and Zach Nichols celebrated the 4th of July together, and fans of 'The Challenge' think they totally failed at social distancing.
Those who've watched MTV's The Challenge are quite familiar with Jenna Compono and Zach Nichols. The couple has been together for years, and they're now engaged. But fans have seen Nichols display some unsavory behavior and act out toward Compono. And they've been begging Compono to ditch Nichols for someone who treats her way better.
Compono and Nichols celebrated July 4th together, of course. But fans are upset with Compono after she posted photos of her completely disregarding social distancing protocol. Here's what they're saying.
Zach Nichols showed unhealthy behaviors toward Jenna Compono on 'Total Madness'
Fans certainly don't know all the ins and outs of Compono and Nichols' relationship. But they felt they'd seen enough after what occurred on The Challenge: Total Madness.
While Compono competed, Nichols stayed at home — and Compono heard from a friend that Nichols was upset with her. When she tried to call him, he avoided her calls completely. And upon finally answering, Nichols accused Compono of cheating on him after searching through her direct messages from years ago.
Nichols demanded Compono leave the show and come home. Compono didn't comply, which resulted in Nichols threatening to kick her out of their home. While Compono won one elimination challenge, she was thrown in again and lost — and many blame Nichols for putting her in a negative headspace.
Despite the issues displayed on the show, Compono insisted to her fans that everything with Nichols was just fine, and they now hash out their issues with a therapist.
Compono posted her 4th of July celebrations to Instagram
It looks like Compono and Nichols really might be doing just fine despite what fans may think. Compono frequently posts photos and videos of her and Nichols hanging out with friends and family to Instagram. And the happy couple celebrated Independence Day together as well.
"Some great times with some great people," Compono captioned her post. "We had a great Fourth of July weekend, hope you all did too!"
The first photo in the post shows Compono and Nichols on a beach with a variety of lounge chairs and beach equipment behind them. And the following photo shows the couple with eight others who are presumably family members. The next photo shows Compono and Nichols on the beach again with family, and the final photo shows the couple standing happily together.
Fans are slamming her and Nichols for their lack of social distancing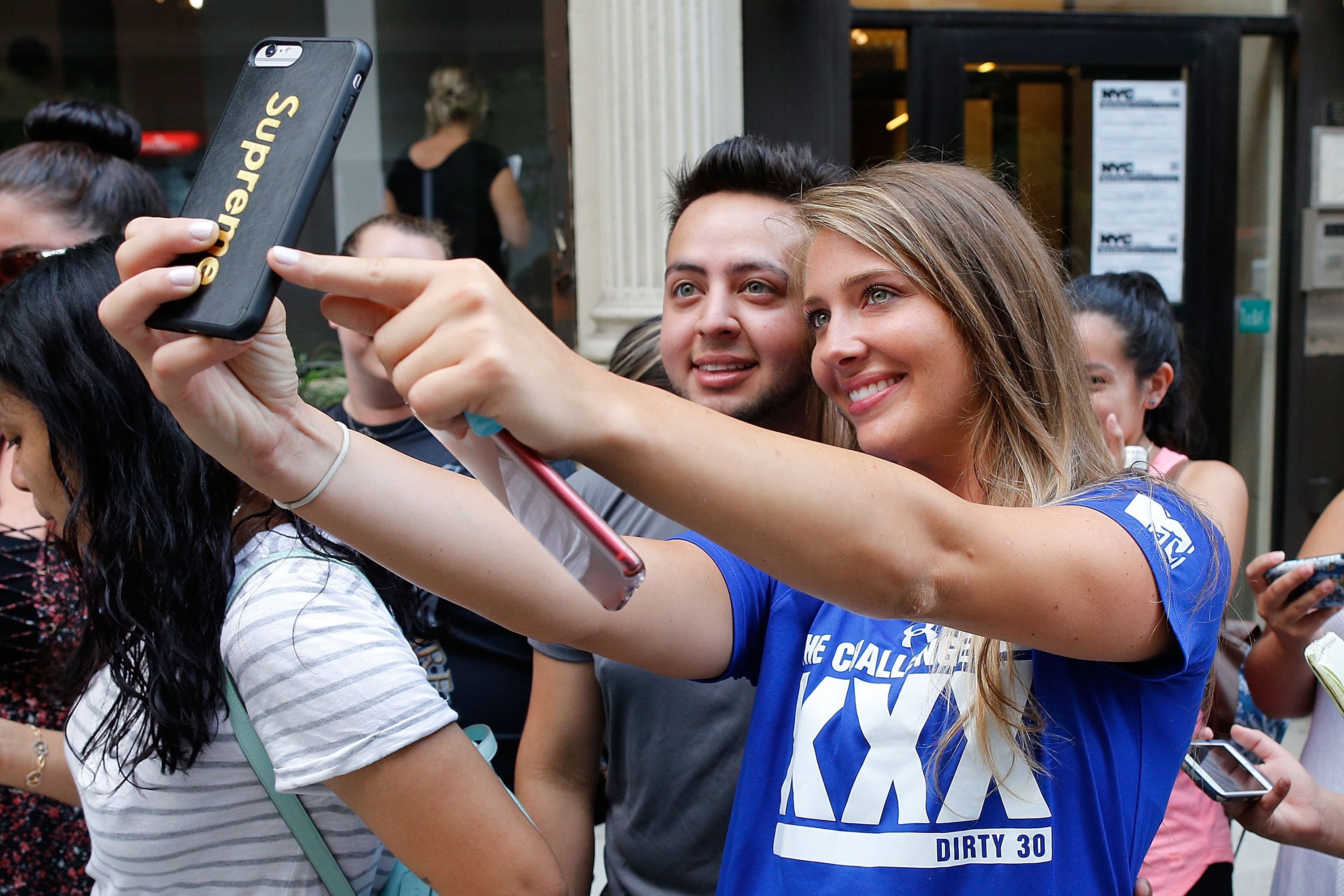 While Compono and Nichols may be happy, Compono continues to get dragged for posting photos of her with her fiancé. And this time, it seems her followers are disappointed with her for taking part in large group activities while coronavirus (COVID-19) cases are on the rise.
"No Masks? No social distance?" one fan questioned. "It's sad when public figures give these examples during a pandemic."
"You guys are part of the reason this pandemic will never had [sic]," another wrote.
"Just because lots of people had parties doesn't make it safe or right. It's selfish and irresponsible. Period," yet another wrote.
It doesn't look like Compono allows the hate to get to her, as she's still posting photos of what she's up to despite public backlash. We're hoping she and Nichols are doing better now and stay safe!
Check out Showbiz Cheat Sheet on Facebook!