'The Challenge': Fans Are Blasting Zach Nichols For His Horrible Behavior After He Shared He's Now a Catholic
Zach Nichols treated Jenna Compono poorly on 'The Challenge: Total Madness,' and fans are putting him on blast for converting to Catholicism.
Jenna Compono was a fan favorite going into The Challenge: Total Madness. We know the "Barbie Beast" well for killing it in eliminations and staying out of most of the house drama between other competitors. But her relationship with fellow contestant Zach Nichols is causing a scene. While Nichols and Compono are now engaged, fans think Nichols doesn't respect Compono at all. And fans, along with some other competitors, continue to put him on blast for his behavior.
Recently, Nichols was baptized to join Catholicism, and he as well as Compono posted about it to social media. But his fans are still upset with how he treated Compono. And they're letting him know his behavior was inexcusable.
On 'The Challenge: Total Madness,' Zach Nichols accused Jenna Compono of cheating
Those who watched Total Madness saw everything go down between Compono and Nichols. Compono attempted to contact Nichols via video chat several times — and Nichols dodged her calls. When she finally got ahold of him, he told her he went through her direct messages on social media from two years ago, and he found conversations between her and other men he didn't approve of.
Compono maintained that whatever messages he found were sent while they were on a break as a couple, but Nichols didn't believe it. And subsequent phone calls had Nichols yelling at Compono and threatening to kick her out of their home if she didn't leave The Challenge.
Due to the drama, Compono seemed like she wanted to quit the show, too. "Jenna was like, every day like, 'I want to go home.' I mean, she was not in a great space, so we all thought, you know, at some point, she was gonna go," Aneesa Ferreira told the Challenge Mania podcast.
Amanda Garcia and Jemmye Carroll called out Nichols for his behavior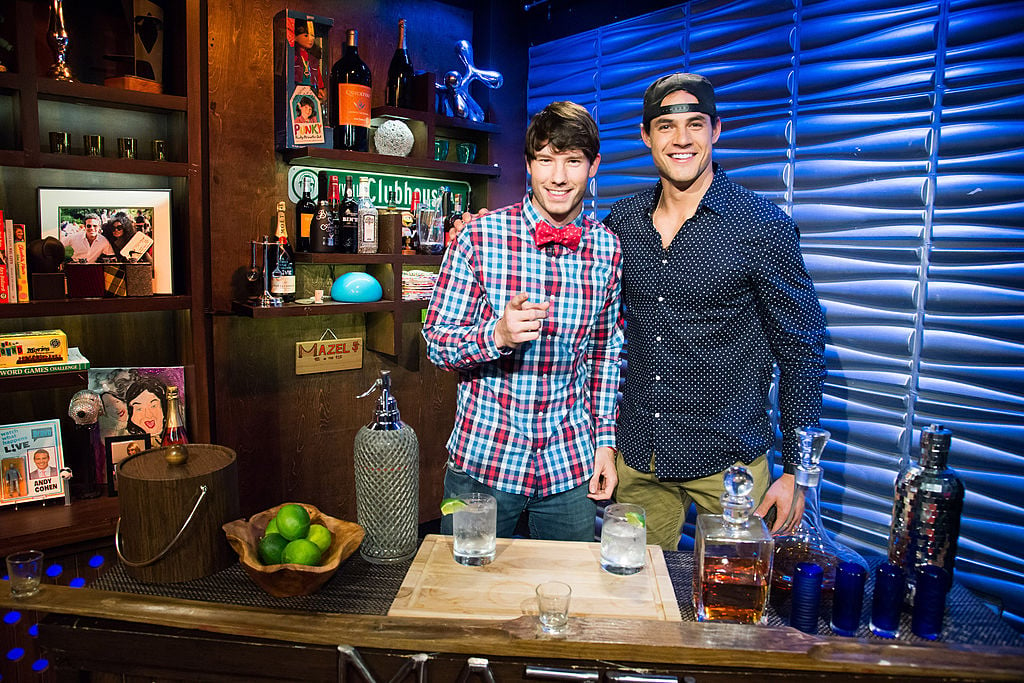 Many fans have condemned Nichols' behavior. But it was Amanda Garcia and Jemmye Carroll who really got under his skin. Challenge fans know Garcia has beef with Nichols and Compono, and MTV recently released a compilation video showing the feud. This ignited everything and ultimately led Nichols to saying some seriously inappropriate things to Garcia.
"I figured you'd stop all this hate once you had your child, bc who would want to set that example for their child," Nichols tweeted at Garcia. "Unfortunately you really are rotten, disgusting vile b*tch who is going to abandon her child just like yours did to you."
Carroll jumped in after the comment to Garcia. But Nichols then brought Ryan Knight, Carroll's late boyfriend who was also a Challenge competitor, into the conversation.
"Your opinion is meaningless to me, but maybe you'll be interested in mine which is that Ryan would be ashamed of the person you've become," Nichols told Carroll via Twitter.
Fans are putting Nichols on blast after his recent baptism
It looks like Compono and Nichols are prepping for a Catholic wedding. On May 31, Nichols added a photo to his Instagram of him and Compono inside of a church, as he got baptized. "Receiving all my sacraments on Pentecost, I am now officially as Catholic as the Pope," he captioned the post. "Thanks for my friends and family coming to share this special day with me. Let the official wedding planning begin!"
His fans aren't impressed with the photo, though.
"Maybe now you can stop the abuse and manipulation towards your fiancée," a follower commented. "Your hyper-masculinity is toxic. You're lucky she's not too bright."
"I guess just because you say you're a religious man makes up for the fact that you dont act like one. That's the problem," another noted.
"Please let it be real and not just to keep Jenna so that you can treat her like s***. Rooting for you two!" yet another added.
We're hoping Nichols experienced some personal growth recently, and perhaps his journey through Catholicism will help him be the best partner possible to Compono. We'll have to wait and see.
Check out Showbiz Cheat Sheet on Facebook!