'The Challenge': Johnny 'Bananas' Devenanzio Said an Event From the 'Total Madness' Finale Haunts Him
The Challenge: Total Madness had one of the toughest season finales to date, and seven-time champion Johnny "Bananas" Devenanzio was able to pull through with a win. Devenanzio is known for being one of the greatest players of all time. But he spoke to the Chicks in the Office podcast about one of the final events that still haunts him.
Johnny 'Bananas' Devenanzio won 'The Challenge: Total Madness'
RELATED: 'The Challenge': Johnny 'Bananas' Devenanzio Didn't Think Jenny West Would Actually Succeed in the Final
Related post url: 
The Total Madness finale proved to be a real beast, as the finalists had to trudge through snow and mountains to ultimately win the $500,000 prize. And Devenanzio was able to take home the win. While he's won six times prior to this one, he noted his seventh win might be the best of them all, as he didn't expect he'd come this far.
"The mental and physical anguish that I went through this season, to make it this far and to not pull it through, I just don't know if I would have ever been able to shake that — to get past that and to be able to do it again," he explained to Variety.
The win feels extra sweet since it proves Devenanzio can shake off the "curse" that was mythically set on him after his Rivals III win.
"I think that the Sarah thing … now looking back on it, I really do think that the whole curse thing that evolved from that, I ended up getting on board in a way with that too, because, I mean, it got to the point where it's like, there's gotta be some other explanation for this drought," he told the Chicks in the Office podcast.
Devenanzio talked about how depressing the season was for him
Many viewers thought Total Madness was more boring than the average Challenge season when it comes to interpersonal drama, and Devenanzio confirms it's because the environment was so frigid and miserable. A typical season has all participants in a warm, tropical location and living in a beautiful home. Such was not the case this time, which made it even more difficult to have the drive to make it to the end.
"I have never known in my life what true depression feels like until I lived in this bunker for eight weeks," Devenanzio explained to the Challenge Mania podcast. "And I've seen it all. … The Island pales in comparison to the misery that was felt in this bunker. … Even when you would go outside, we'd go and do challenges — it was still rainy, overcast, gloomy. The entire eight weeks we were there, I think the sunlight touched my skin three times."
An event from the finale haunts Devenanzio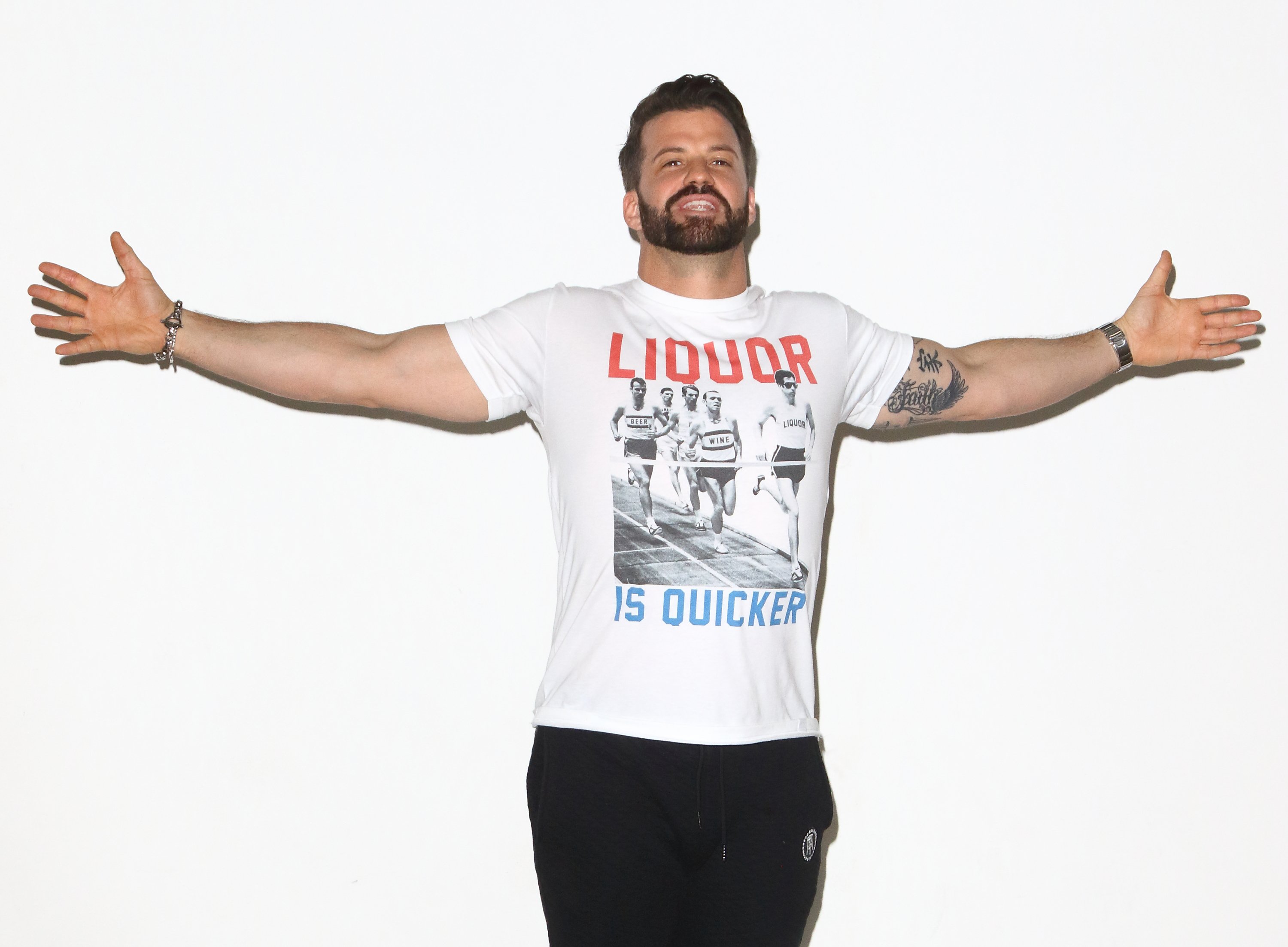 Devenanzio pulled out a major win, but he said there's one aspect of the finale that still haunts him, as it easily could've destroyed his game. On the second day of the finale, the players had to do a complex math problem in order to attain a four-digit code to be entered into a lock. Devenanzio was able to get it on his first try, pulling him into the lead.
"Math is not my strong suit, OK," Devenanzio told Chicks in the Office. "Here I am with this nine-stage math equation that I'm reading, and I literally had to do arithmetic in the snow with my ski pole. How I somehow managed to find the four-digit answer to what ended up being the four-digit combination to my lock on my first try … that still keeps me up at night."
"Nothing else from this entire season haunts me more than when I look back, and I'm like, had I been off by one digit on this code, the whole final could've had a different outcome," he added. And he then noted that he had some serious luck on his side. "Sometimes, like they say, it's better to be lucky than be good. And I feel like as strategically sound of a season that I played, there were some elements of luck that I could not have expected that played into my favor."
Congratulations again to Devenanzio on his win! We're sure we'll see him again in the future.
Check out Showbiz Cheat Sheet on Facebook!