'The Challenge': Johnny 'Bananas' Devenanzio Said He Got 'Violently Ill' on 'Total Madness'
We've been watching MTV's The Challenge for years, but Total Madness is adding new elements to the game like we've never seen. This season, competitors are living in an underground bunker. And they also need to win an elimination round to qualify to compete in the finale. But perhaps the most surprising aspect of this season was how Johnny "Bananas" Devenanzio chose to play the game.
Devenanzio teamed up with life-long nemesis Wes Bergmann in an attempt to make it to the end together — and they formed a serious bond. Now, Devenanzio is looking back on his experience on the show with the Challenge Mania podcast. And he noted he was incredibly ill while filming one of the challenges.
Illness on MTV's 'The Challenge' occasionally threatens to take competitors out
While viewers love watching the drama unfold on The Challenge, everything that happens on the game can cause serious stress. And we've seen competitors leave the game for various injuries and illnesses. While Devenanzio doesn't seem to hurt himself or get sick too often, his Total Madness partner, Wes Bergmann, fell incredibly ill during last season's War of the Worlds 2.
Screen Rant shared a clip of Bergmann on the ground surrounded by doctors. "I am very sick. I am very nauseated. I can't keep my head up without throwing up," he told the cameras during War of the Worlds 2. And while the doctors checked his vitals, Bergmann continued to cough.
While Bergmann's ally, Dee Nguyen, was concerned for him, Devenanzio had no mercy at the time. "I think Wes is just sick about how this game is going for him," he told the cameras. "I think he is horrified at the position he's found himself in, which is on the bottom, and he doesn't know how to deal with it."
Johnny 'Bananas' Devenanzio said he was very depressed on 'Total Madness'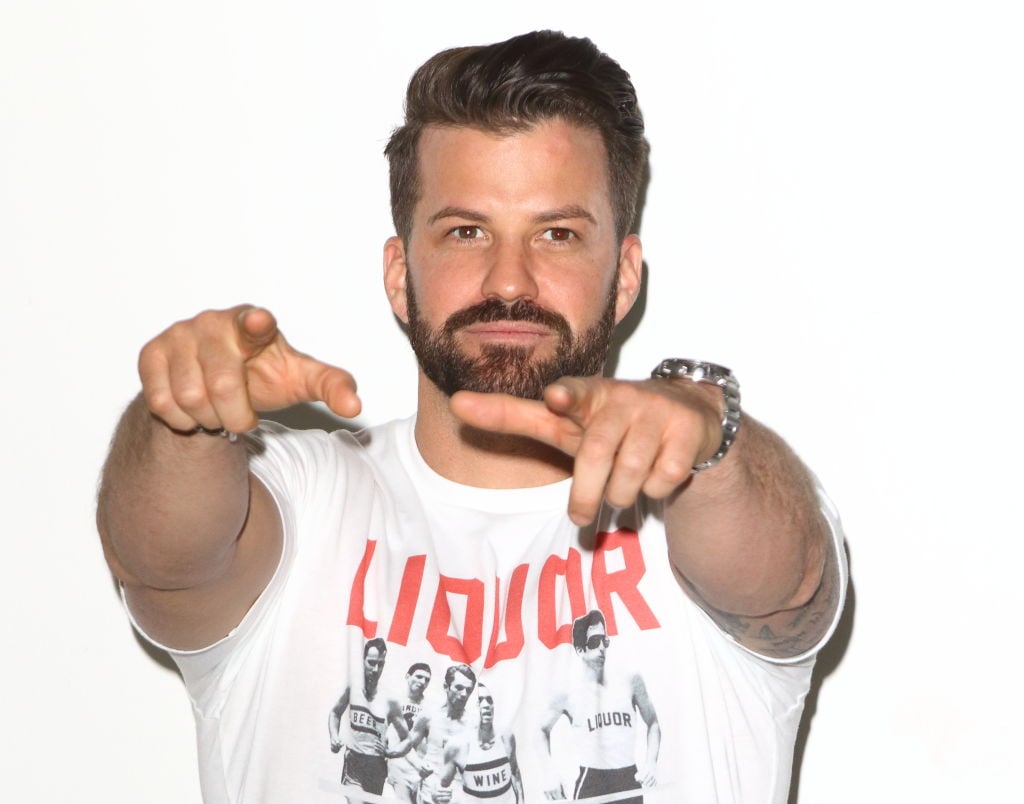 While physical illness can strike at any moment, competitors need to be mindful of their mental health as well. Devenanzio's been on some difficult seasons, but he noted that living in the underground bunker while filming Total Madness was definitely the worst.
"I have never known in my life what true depression feels like until I lived in this bunker for eight weeks," the Challenge star told the Challenge Mania podcast. "And I've seen it all. … The Island pales in comparison to the misery that was felt in this bunker."
Devenanzio then added that everything about the bunker affected his mental health. "Living underground, breathing artificial air, no natural light. Seasonal affect disorder, you not being able to see actual light, really does a number on the human body and on the mind," he added. And even when the contestants would do challenges, "it was still rainy, overcast, gloomy."
Devenanzio said he also became 'violently ill'
There was a point before Devenanzio and Bergmann went head to head in an elimination round when he said he became "violently ill" on the show.
"I was actually violently ill when we did the sewer challenge," Devenanzio told the Challenge Mania podcast. "Went to the hospital, got put on meds, fever, chills, I mean, it was bad. A lot of people got sick this season." He then noted that he knew he was going to throw the next challenge, which was trivia that dropped contestants into freezing water if they lost, partially due to his sickness.
"I had hit my breaking point prior to the trivia challenge," Devenanzio added. "I was like, the way I feel right now, I do not want to be here another day, another second, without having a reason to be here."
Devenanzio did, in fact, throw the trivia challenge. And he fought valiantly (and won) against Bergmann in the elimination round. Will he make it all the way to the end and become a Challenge champ once again? We'll have to wait and see.
Check out Showbiz Cheat Sheet on Facebook!