'The Challenge': Johnny 'Bananas' Devenanzio Said Wes Bergmann Felt Overshadowed by Him: 'Wes Loves Having Attention'
We've been watching The Challenge for ages, and one of the longest-running rivalries is between Wes Bergmann and Johnny "Bananas" Devenanzio. Devenanzio and Bergmann have been at it for decades, though they finally decided to put their differences aside for Total Madness. And while they successfully worked together all season long, Bergmann threw himself into an elimination round against Devenanzio in an attempt to earn his red skull. Unfortunately for Bergmann, he lost.
Now, Devenanzio is reflecting on his time on the show working with Bergmann. And he told the Challenge Mania podcast that Bergmann actually felt jealous and overshadowed by Devenanzio's gameplay. Here's what he said.
Johnny 'Bananas' Devenanzio and Wes Bergmann worked together on 'Total Madness'
Devenanzio and Bergmann are veteran players who know the game better than most. But they also realized that their longtime rivalry wasn't serving anyone anymore, as it gave the rookie players an opportunity to skate to the end. For that reason, the two had a conversation prior to Total Madness. And they decided they'd try working together and getting to the final as a duo.
"He and I both came to the realization that this rivalry was benefiting everyone but us," Devenanzio told People. "Why are we going to continue to make the lives easier, season after season, of all the other cast members, all these rookies, all these people who don't know how and don't have the ability to play the game as well as us?"
Devenanzio then explained the conversation he had with Bergmann. "Why not try and just work together this time, and stop giving all these other idiots a free ride and see how that works?"
Devenanzio said Bergmann knew he was going to throw himself into an elimination
Those who watched the show saw Devenanzio nominate himself to go into an elimination round. Bergmann won that day's challenge and felt scorned by Devenanzio voting himself in. He wanted to go in against someone he wasn't allied with. On the other hand, Devenanzio said he was quite confident Bergmann wouldn't vote himself in and go head to head against him. But that's exactly what Bergmann ended up doing anyway.
It didn't pan out for Bergmann, as he ended up losing against Devenanzio. But Devenanzio told the Challenge Mania podcast that Bergmann shouldn't have been surprised at all that he was going to vote himself in, as they had conversations about it beforehand.
"The way I feel right now, I do not want to be here another day, another second without having a reason to be here," Devenanzio told the podcast. "Wes even said, 'oh, if that's the plan, if you want to go, if you're checked out, why don't you nominate yourself to go in. And I'll go against you, and you can lose.' And I was like, mmm, no. That's not gonna happen, dude. I'm not checked out of the game, I'm checked out of business as usual."
He claimed Bergmann felt like he was taking away his thunder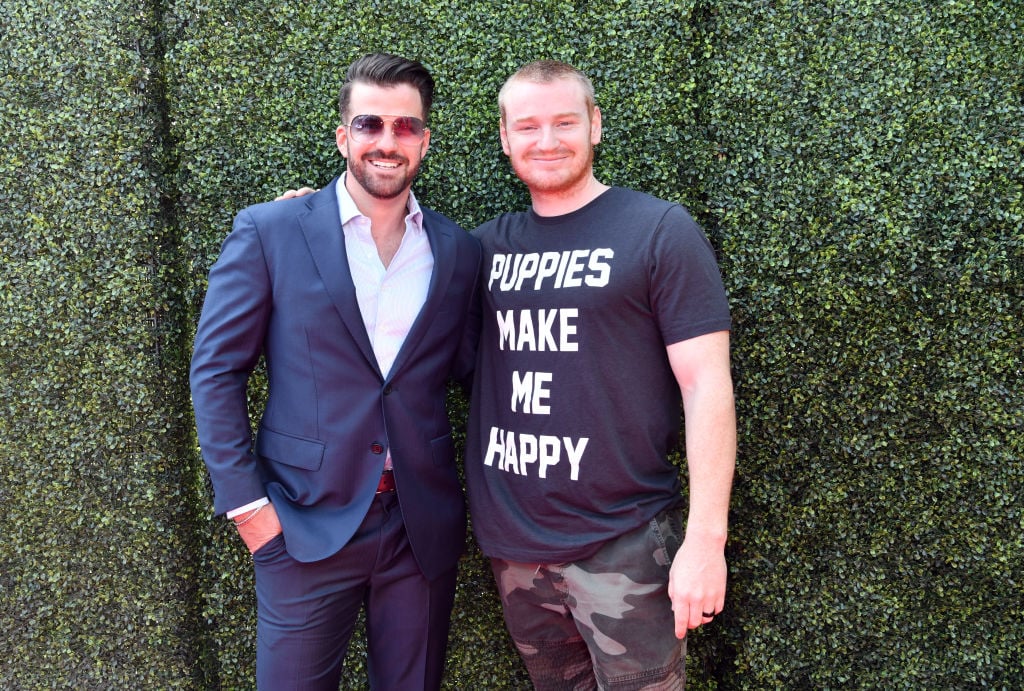 So, if Devenanzio and Bergmann had conversations about Devenanzio throwing himself into an elimination round, why was Bergmann upset when it happened? According to Devenanzio, Bergmann loves attention — and he wasn't getting it once Devenanzio threw himself in.
"Wes had zero desire to go in, zero intention to go in. He was never going to nominate himself to go in. But then when I did, I think the thought of … my nomination of myself completely overshadowing his third win," Devenanzio noted.
"Wes loves having attention, dude," he added. "But me winning for a third time, that nomination overshadowing his third win. And the idea of me potentially going into an elimination and coming back with a red skull when he was just sitting there with his three wins which essentially, at this point, were meaningless, I don't think he could handle that."
Despite the rivals-turned-friends going against each other, it seems these two are still maintaining a friendship. We're looking forward to seeing them both in the future.
Check out Showbiz Cheat Sheet on Facebook!