'The Challenge': MTV's 'Double Agents' Contestants Are Already Talking About a Possible Season 37
Fans have adored MTV's The Challenge for years, and a few of the veteran players have played the game for over a decade. Currently, the show is on season 36, Double Agents. And plenty of smart, agile players, new and old, joined the cast.
Now, it looks like fans are wondering what's going to happen after season 36 is through. And a few of the contestants are starting to give season 37 some thought.
'The Challenge: Double Agents' features plenty of notable veteran players
MTV's The Challenge exclusively features contestants who have been on other reality shows. And there are plenty of returning players who come back time and time again in hopes of attaining the big money.
As for Double Agents, a few of the veteran players are hungry for a win, as they either haven't won before or haven't been on the show in quite some time. C.T. Tamburello, Darrell Taylor, and Wes Bergmann all went into Double Agents with several wins behind them, but they hoped they could take home yet another grand prize.
All of the veteran players have their own strategies for winning, too. Taylor told the Challenge Mania podcast he gets irritated when other veteran players tell the rookies they should be wary of him because of his past success.
"They put it out there to try, 'Woah, he won four times.' Man, I won four times over 10 years ago," Taylor said. "That was a long time ago. Why are ya'll bringing up old sh*t?"
Aneesa Ferreira and Tori Deal talked about season 37 of 'The Challenge'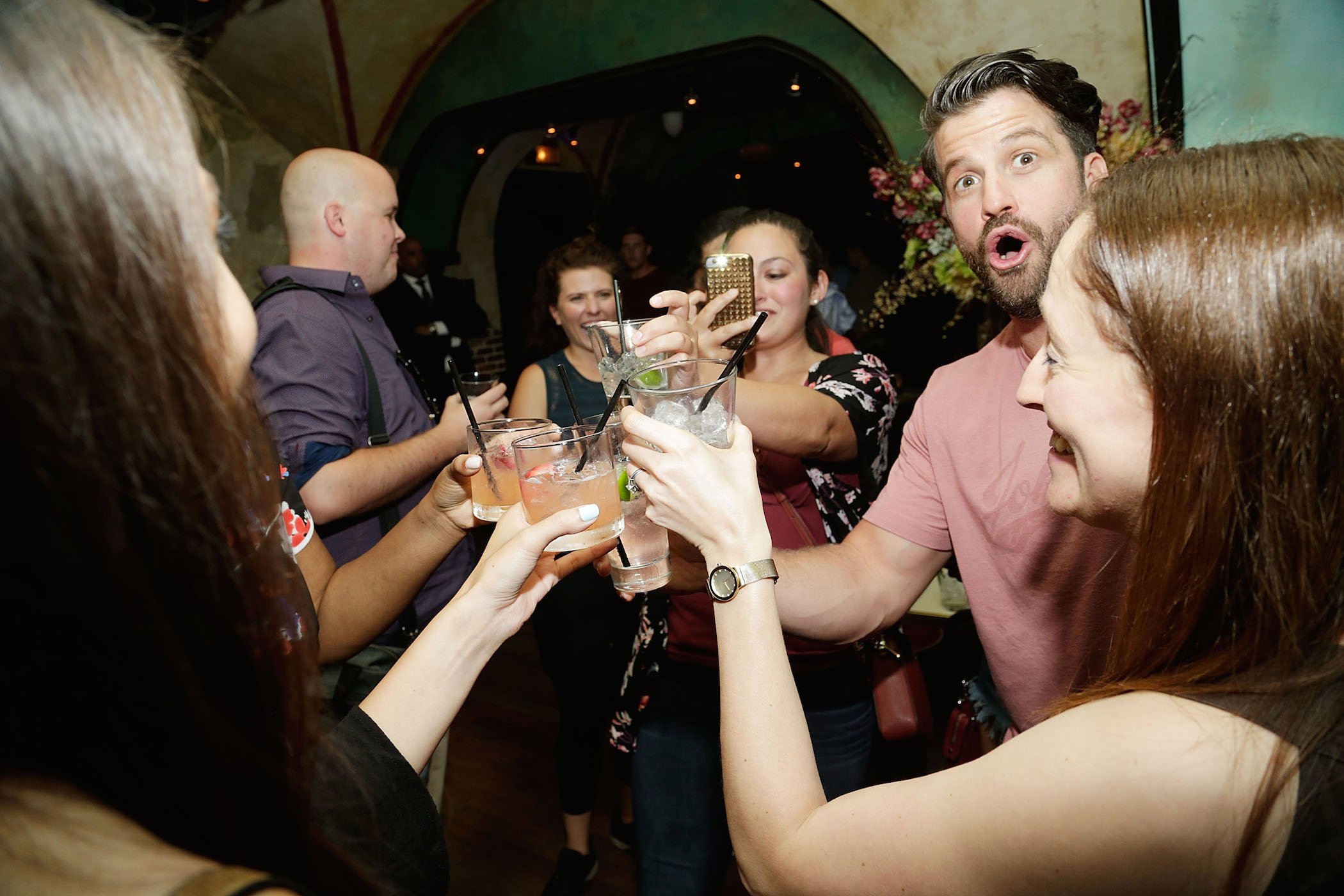 Season 36 of The Challenge is just getting started, but contestants Aneesa Ferreira and Tori Deal are already talking about the possibility of season 37 on MTV's Official Challenge Podcast.
"How could there not be another season?" Ferreira said on the podcast. "I think that this, season 36, definitely showed everyone, cast and crew alike, that through a pandemic you can safely film. And you can make it fun, and you can make great TV still. … You still have drama. You can still make a TV show."
Ferreira then mentioned her hopes and dreams for the next season. She wants to go somewhere warm, as both seasons 35 and 36 have taken place in cold climates. "Please, we've had two cold seasons in a row," she added. "It has to be warm. All of the West Indies and things, they're open. We will all go to an island, we've done it before."
There's 1 veteran player who definitely won't be there
It looks like Deal and Ferreira are down for another season of The Challenge. But not all of the veteran players from season 36 feel that way. Wes Bergmann was eliminated early on in the season, and he mentioned he won't be returning to the show any time soon.
"It will hurt my heart to sit out," Bergmann told his fans on live video, according to Monsters & Critics. "I will be jealous. I will still be calling everybody for gossip and lava, but I just watched a bunch of my friends tonight on national television, write down my name for zero reason. And like, what the f*ck?"
"So I just need it to calm down a little bit," Bergmann concluded. "I think one season off is like the recipe for doing that."
MTV hasn't spoken a word about season 37 yet. But we're looking forward to seeing how the show continues to film through the current coronavirus (COVID-19) ordeal.
Check out Showbiz Cheat Sheet on Facebook!