'The Challenge' Reunion Part 2: Nelson Calls Fessy Out After Serious Betrayal
MTV's The Challenge: Double Agents was full of lying, scheming, and backstabbing. Now, competitors are facing each other after all is said and done at the reunion. Part one of the reunion special had everyone coming for Fessy Shafaat. Now, it's Nelson Thomas' turn to have a few words. Part two appears to show Nelson facing Fessy after the betrayal he felt during the season.
Fessy Shafaat sent Nelson Thomas home on MTV's 'The Challenge: Double Agents'
Fessy and Nelson had a friendship going into MTV's The Challenge: Double Agents. The two were aligned together, but that friendship was compromised when Fessy wanted to go against Nelson in a Hall Brawl elimination. While Nelson was on the chopping block, Fessy had a good feeling he could defeat his friend and achieve a gold skull in the process, securing his ticket to the final. But his decision certainly hurt Nelson.
"I thought we were ride or die, but I play this game with my heart," Nelson said on the show. "A lot of people tried to tell me, 'Can I trust him?' And I said, 'Fessy would never say my name. He would never go against me.' A lesson has been learned tonight. You can't play this game with emotions."
Fessy defeated Nelson in a painful-to-watch challenge. Afterward, Nelson spoke with Entertainment Weekly about the betrayal.
"I just don't see how anybody can just do that to a person they care about," Nelson said. "Him being a friend, and not just a friend but him being family, and for him to do that to me, it was devastating. I'm trying to learn to forgive, but I won't forget."
Are Nelson and Fessy still friends? Part 2 of the reunion sparks confrontation
It looks like Nelson and Fessy will come together to talk about what went down during MTV's The Challenge: Double Agents during part two of the reunion. The sneak peek for part two shows Nelson calling Fessy out.
"Oh no, let me stop you right there, bro," Nelson says, clearly addressing Fessy. "You didn't have the balls to pick up the phone and even call me." To that, Fessy's brow appears furrowed. It seems he doesn't think he did anything wrong when it comes to what went down with Nelson.
We're anticipating some pushback from Fessy, though. According to Fessy, he and Nelson had a falling out prior to Double Agents, and they weren't strategizing much in the house. According to Heavy, Fessy said on the Challenge Mania podcast, "Nowhere in the first couple of weeks or the first couple of episodes did you see me and him strategizing; that's cause we barely talked in the house because it was awkward."
Are Nelson and Fessy part of 'The Challenge' Season 37 cast?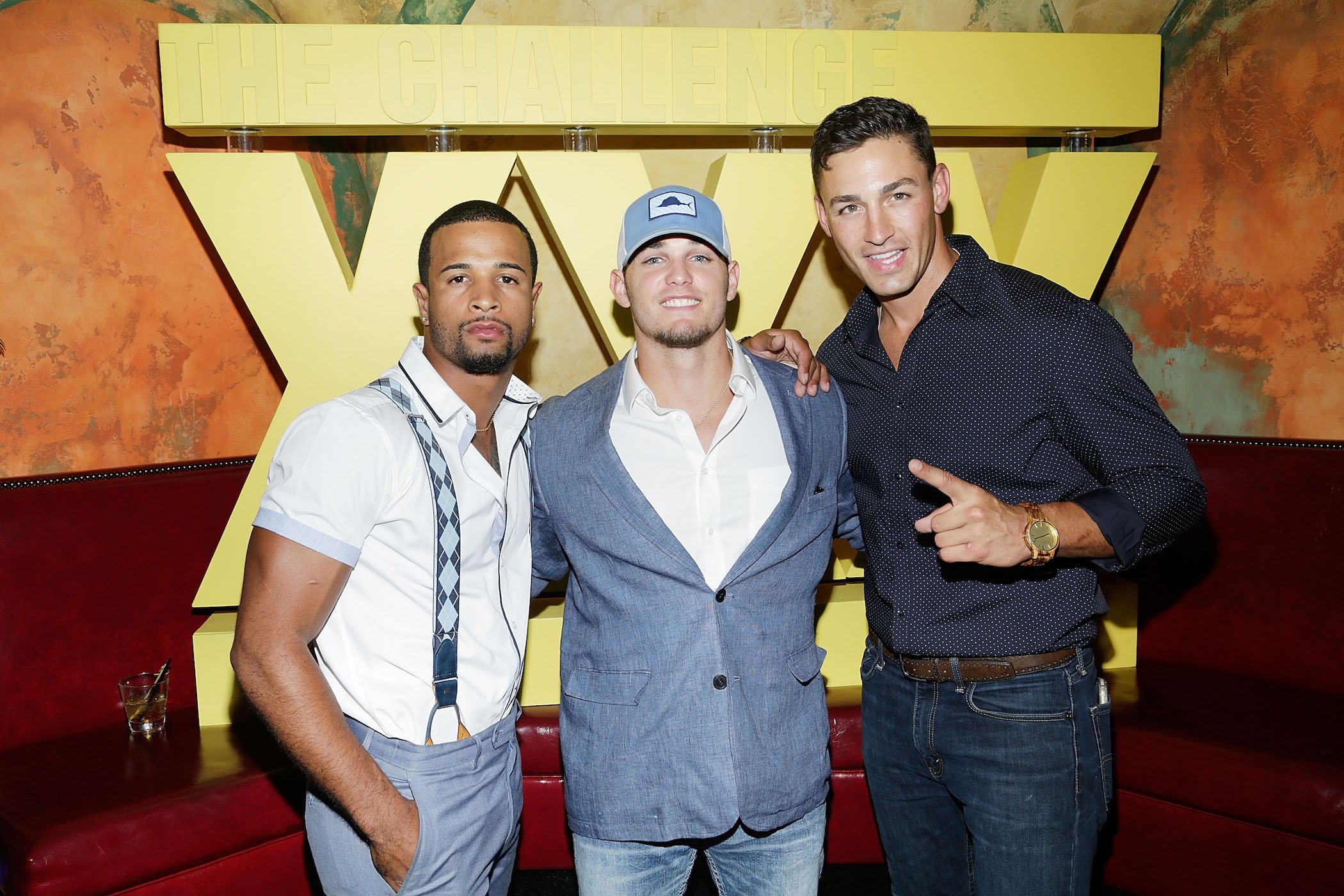 So, will Nelson and Fessy come back to fight another day on MTV's The Challenge Season 37? It looks like they're both cast. Cast listing rumors include Nelson and Fessy on the list. Additionally, other Double Agents players, like Nam Vo, Devin Walker, Cory Wharton, Josh Martinez, Kyle Christie, and CT Tamburello also made the cut.
As for the women, fans can expect to see Nany Gonzalez, Tori Deal, Ashley Mitchell, Big T Fazakerley, Aneesa Ferreira, and Kaycee Clark from Double Agents.
MTV has yet to give any confirmation about the cast just yet, but if the rumors are true, there are plenty of rivalries coming into season 37. We can't wait to hear more about the theme for the show.
Check out Showbiz Cheat Sheet on Facebook!