'The Challenge': Reunion Unearthed Fessy's Controversial Instagram Live
MTV's The Challenge: Double Agents has come to a close, and fans now get to watch the competitors join together for the reunion special. On April 28, part one of the reunion aired — and everybody in the room dragged Fessy Shafaat. Unfortunately for Fessy, the show also aired an embarrassing and controversial Instagram Live moment. Here's what it said.
MTV's 'The Challenge: Double Agents' reunion called out Fessy Shafaat
Fessy is a physical force to be reckoned with on MTV's The Challenge. He has a football background and clearly keeps up with his physical abilities, as his size intimidated many people in the Double Agents house.
But when it came to the final, he failed. While he thought he and Kaycee Clark would dominate as a team, that wasn't the case. Kaycee injured her knee, leading Fessy to give up on the final entirely. He refused to participate in the eating challenge that came right after the injury.
During the final, Fessy said everything would've been different if Kaycee didn't get injured. But the other players believe he should've participated in the eating challenge and continued to try if Kaycee wanted to.
"It felt really great to pass up Fessy and to just prove a point to everybody," Amber Borzotra, the winner of Double Agents, said during the reunion.
"When you're a douche, you get called out," Devin Walker added regarding Fessy.
In response to others calling Fessy out, he defended himself by noting, "If the only weakness I have is I can't eat, send me into an eating elimination next season or whatever. Let's see if I can eat."
The Challenge reunion special unearthed a controversial Instagram Live Fessy posted
After the initial roast of Fessy on MTV's The Challenge: Double Agents reunion, the show then unearthed an Instagram Live the competitor posted. In the Live, he states he's totally unbeatable when it comes to physical eliminations.
"I don't think people can beat me in a one-on-one, man-on-man, physical elimination," Fessy says. "Nobody in the history of The Challenge can beat me in a physical elimination. I said it. You can screen record it. I don't give a f*ck. Everybody in the house knows that sh*t."
After the Instagram Live segment aired during the reunion, Fessy didn't back down. He noted he won every elimination thrown his way. "I'm not saying I can't get beat in elimination," he added. "Anybody can get beat in elimination. That's why I said physical elimination."
Fessy doesn't seem to scare the rest of the competition, though. "He's just not a scary guy," Devin noted.
Is Fessy part of 'The Challenge' Season 37 cast?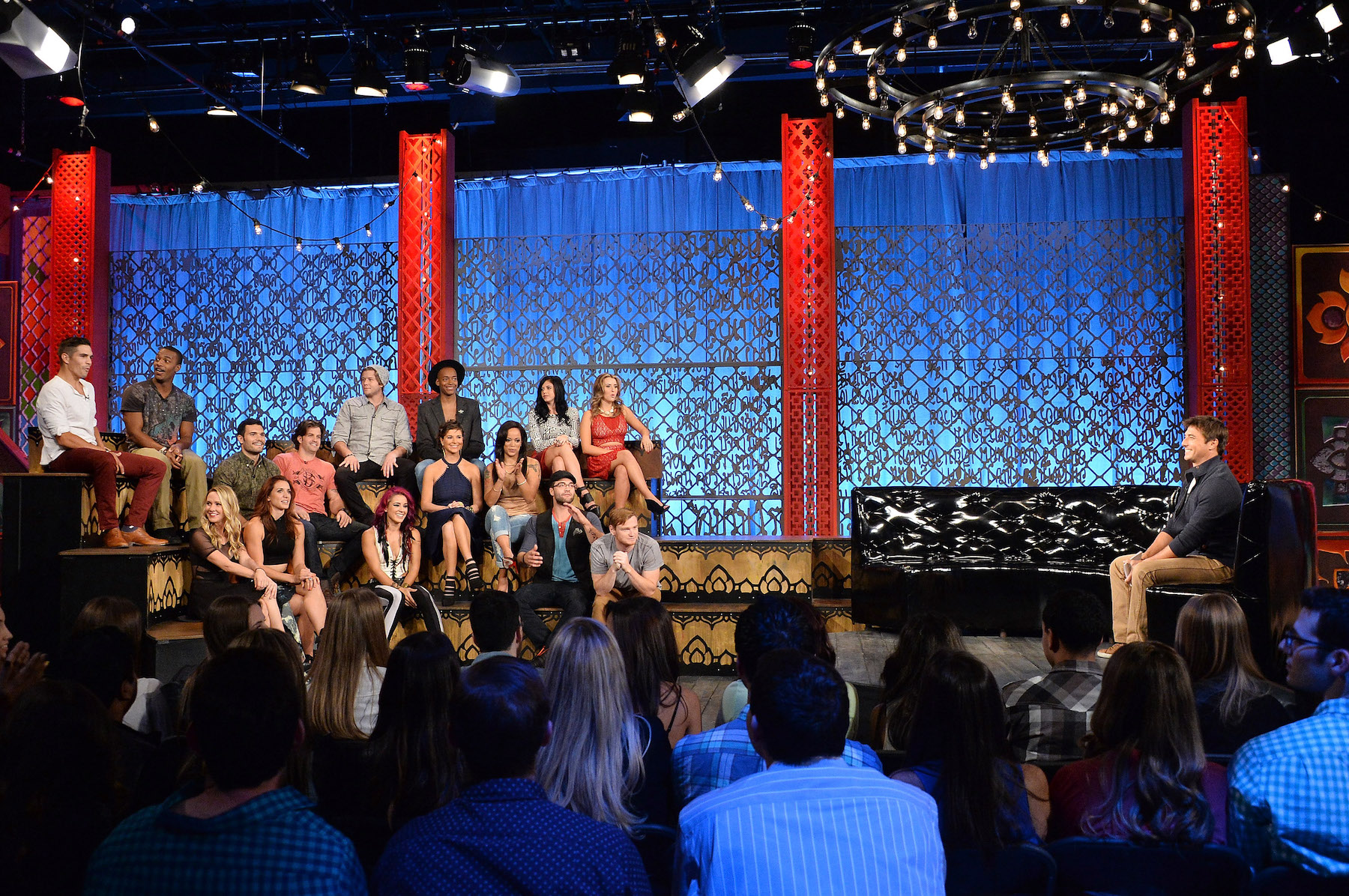 So, will fans get to see Fessy on another season of MTV's The Challenge? It seems so. Casting rumors posted by NovaRogue on Medium note Fessy is part of next season. Fans will also see plenty of returning Double Agents players, like Nany Gonzalez, Tori Deal, Ashley Mitchell, Big T Fazakerley, Aneesa Ferreira, Kaycee Clark, Nelson Thomas, Nam Vo, Devin Walker, Josh Martinez, Cory Wharton, Kyle Christie, and CT Tamburello.
MTV hasn't made any official announcements regarding season 37. But rumors also suggest filming was temporarily halted due to coronavirus (COVID-19) protocol. This likely means a member of the cast or crew contracted the virus while filming. We'll have to wait and see what occurred.
Check out Showbiz Cheat Sheet on Facebook!