'The Challenge': Rogan O'Connor Told Jay Starrett to 'Hook Up' With Dee Nguyen So She Would Leave Him Alone
The Challenge: Total Madness is back, and we're all seeing the drama unfold. So far, both Dee Nguyen and Rogan O'Connor have red skulls, which means they can participate in the finale. But it's their long and sordid history that's getting more attention than ever.
Nguyen still has major feelings for O'Connor — and he's made it known he doesn't feel the same way. O'Connor seemed to show some feelings of jealousy when Nguyen flirted with fellow competitor Jay Starrett, though. But O'Connor now claims he set the stage for everything to play out as it did so that Nguyen would leave him alone for good. Here's what he shared on the podcast Challenge Mania.
Rogan O'Connor admitted to using Dee Nguyen on 'The Challenge: War of the Worlds 2'
O'Connor and Nguyen's relationship began on War of the Worlds 2, the season prior to Total Madness. They both ended up getting to the final and winning money, but plenty was revealed regarding their relationship along the way. While Nguyen's feelings were real and lasting toward O'Connor, O'Connor admitted to other men in the house that he didn't care for Nguyen one bit.
During the season, Paulie Calafiore asked O'Connor, "What's going on with you and Dee?"
"I'm bored. Bro, I just come out of like, a three-and-a-half-year relationship," O'Connor answered. "So I come here to have fun. I was like, I'm a come here, I'm single. I'm a do bits here, I'm a do bits there."
Nguyen is well-aware that O'Connor said these things, but she still kept a friendship with him afterward.
Nguyen said she and O'Connor kept up after last season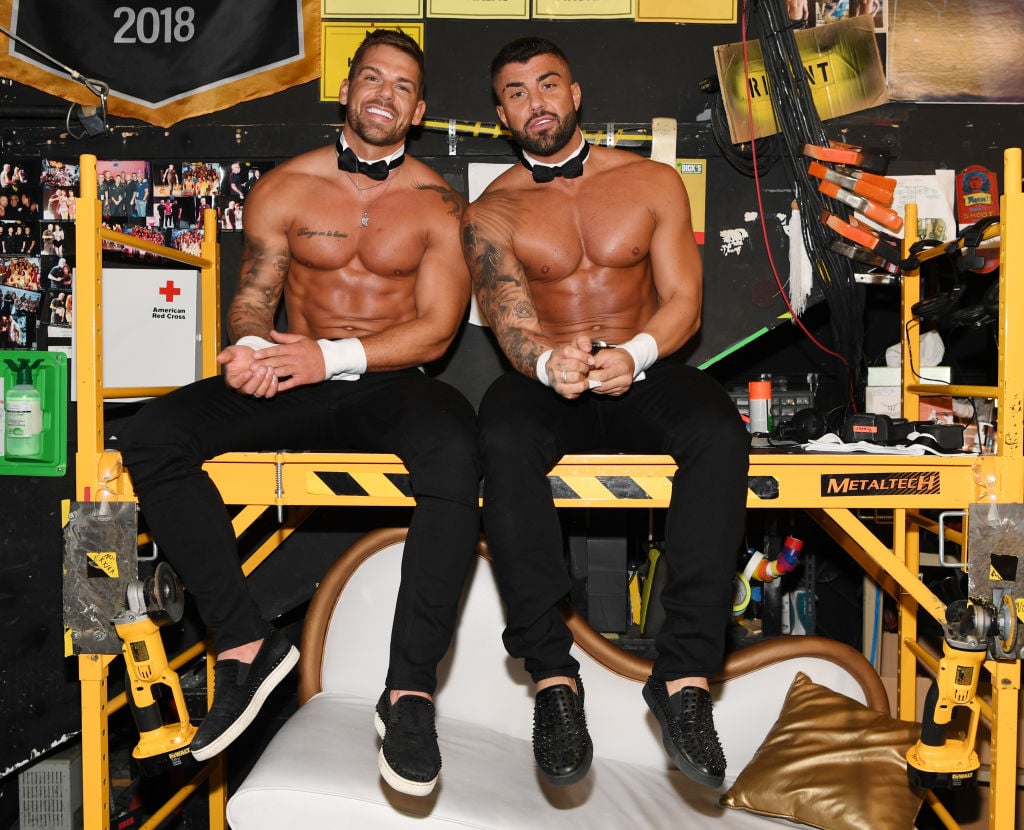 Fans would love to see Nguyen move on from O'Connor, especially since O'Connor was exposed for using her. But Nguyen told competitor Tori Deal early on in the competition that she and O'Connor were still speaking. And it deeply upset Nguyen to see O'Connor flirting with other competitors.
"Obviously, we care about each other, you know?" Nguyen told Deal. "There's, like, there's a lot of sh*t there that's like, unsaid, like, after the last season. Now, we talked to each other every single f*cking day. He said to me, like, 'I miss you, I love you,' and whatever, you know."
Nguyen had her own method for trying to get back at O'Connor for being flirtatious in the house, though. She kissed and pursued Starrett, a rookie player. This seemed to irritate O'Connor, as he then wanted to go against Starrett in an elimination round to beat him — and he did just that.
O'Connor said he told Jay Starrett to get with Nguyen so she'd leave him alone
It looked like O'Connor was genuinely jealous when Nguyen pursued Starrett on Total Madness. But O'Connor told Challenge Mania that that wasn't actually the case.
"I told Jay, when he came into the house, he was kind of like, 'What's up dude? I know you're a winner.' We kind of knew each other …. He was like, help me out. I was like, OK. You want to be a star? Hook up with Dee," O'Connor said. "'Cause I was thinking, one, he hooks up with Dee, that b*tch finally leaves me alone, and two, then I'm free to try and hook up with girls and whatever else."
O'Connor added that it didn't exactly go according to plan, though."Instead of me being free, Dee was still very much in love with me and turned around saying, 'I just did that to make you jealous. Did it work?' And I was just kind of like, well, no."
The podcast hosts didn't fully believe that O'Connor wasn't actually jealous. But O'Connor claims it was all part of his bigger plan. Will it work out for him in the end? We'll wait and see.
Check out Showbiz Cheat Sheet on Facebook!