'The Challenge' Season 37: Amanda Garcia's Ex-Fiancé is Leaving Suggestive Comments to Kailah Casillas
Fans of MTV's The Challenge are excited for what's to come with season 37, Spies, Lies, and Allies. So far, we know we'll see Amanda Garcia back on the show after quite a few seasons off. And recently, fans discovered her ex-fiancé is leaving suggestive comments to another Challenge star, Kailah Casillas.
Amanda Garcia from MTV's 'The Challenge' left her fiancé and father of her child
Amanda got her start on Are You the One?, but she quickly made a name for herself on MTV's The Challenge. She competed on Rivals III, Invasion of the Champions, Dirty 30, Final Reckoning, and War of the Worlds. Now, we'll see her again on Spies, Lies, and Allies — and she's entering the game single.
In 2020, Amanda announced she ended her nine-month engagement to Ray Reinhardt, the father of her son. She and Ray welcomed their child in February 2020, just a month after Ray proposed. Unfortunately, their relationship went south. Amanda wrote a Facebook post detailing how Ray was cheating on her and using drugs during their relationship. She noted Ray was texting a number of women behind her back, and he would leave the home to go on "binges."
"It's not the first time I've caught women texting him back and forth behind my back," she detailed on Facebook, according to Us Weekly. "It's not the first time he's left my son hanging without checking on him, not even once. But it is the first time I've actually gotten pictures of him and information of him physically cheating, therefore I am finished."
Amanda's ex-fiancé left a suggestive message on Kailah Casillas' Instagram
It looks like Ray might have his eyes on another contestant from MTV's The Challenge. Fans of the show caught him commenting on a photo from Kailah's Instagram. The photo shows Kailah in sweatpants and a tight top sitting on the floor in front of her couch. "Is there anything better than being home in your sweatpants? I think not," she captioned the photo.
According to users on Vevmo, raythebarber303, which is Ray's Instagram, commented on the photo with two heart-eyed emojis and a fire emoji.
Unfortunately for Ray, Kailah is certainly taken. She's engaged to Sam Bird from Love Island. "I'm marrying my favorite person in the world," she captioned her Instagram photo of her engagement ring on Aug. 27, 2020.
When is 'The Challenge' Season 37 coming out?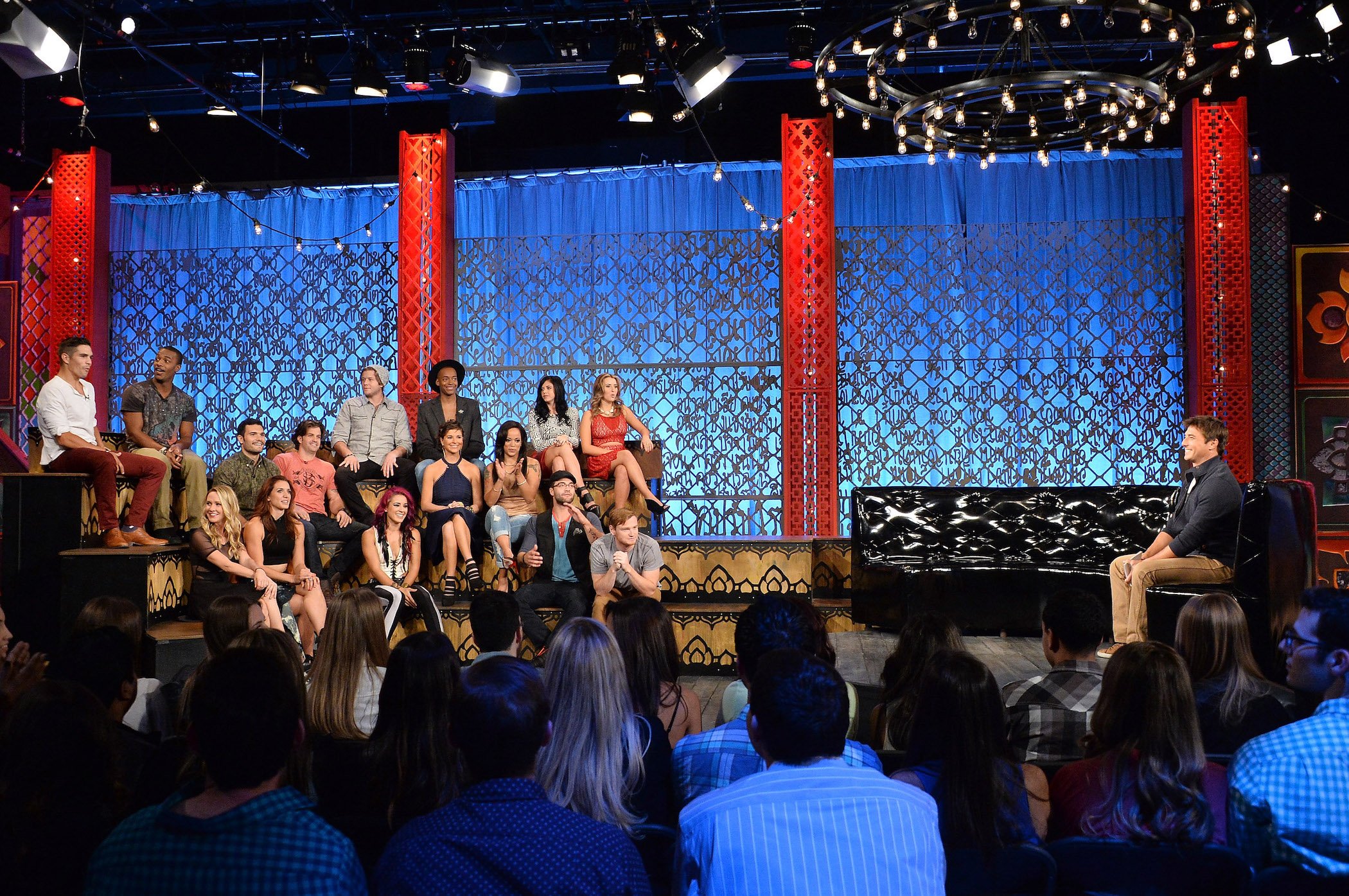 So, when can fans finally get to see the premiere of MTV's The Challenge Season 37? The trailer notes the new season starts on Aug. 11, 2021, at 8 p.m. EST on MTV.
There are plenty of twists and turns to come, too. Early reports noted production had to shut down due to a coronavirus (COVID-19) case, throwing a wrench into filming. This also caused at least one player to have to leave early due to scheduling conflicts. Additionally, it seems the halt in production may have affected the end of the competition. New reports suggest production had to speed up at the end to accommodate the hiccups earlier on.
We can't wait to see how it all unfold this season on Spies, Lies, and Allies.
Check out Showbiz Cheat Sheet on Facebook!