'The Challenge' Season 37: Ashley Mitchell Said Tori Deal Had a 'Big Vacation' to Secure Alliances Ahead of the Season
Article Highlights:
The Challenge Season 37 cast members are divided into three cells — Sapphire, Emerald, and Ruby
Ashley Mitchell shared information on Tori Deal's "big vacation" she arranged with other cast members
The Challenge Season 37 elimination spoilers: How far does Tori Deal make it in the game?
[Spoiler alert: The Challenge Season 37 spoilers ahead regarding Tori Deal and episode 11 elimination spoilers.]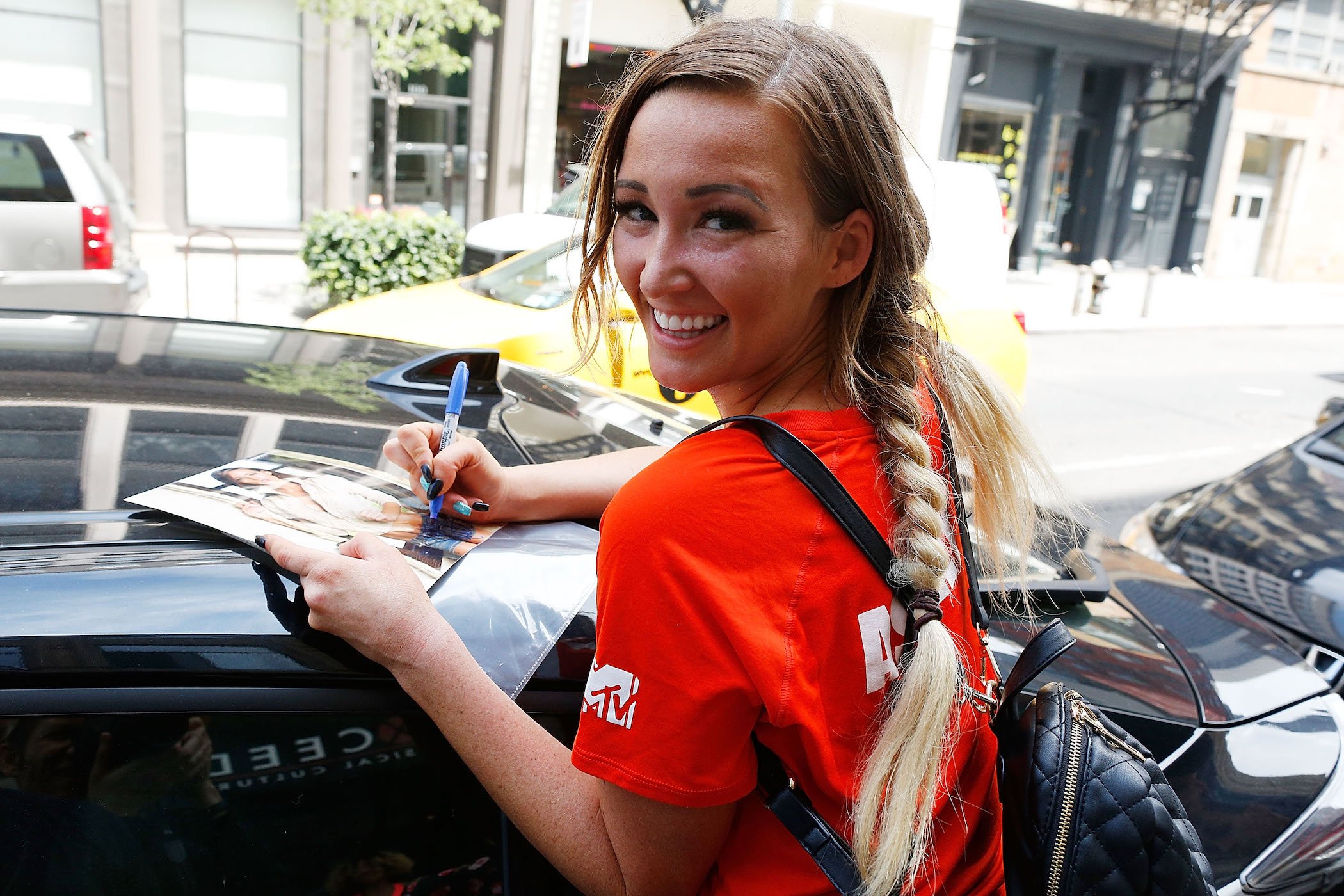 The Challenge Season 37 is heating up as more veteran players get thrown into The Lair. Viewers witnessed the all-veteran alliance dominate the majority of the beginning of the season. But now, the game has changed. And it seems some players strategized heavily before even coming into the competition. According to veteran player Ashley Mitchell, Tori Deal secured alliances prior to the start of the season with a special vacation.
MTV's 'The Challenge' Season 37 has now divided all remaining players into 3 'cells'
MTV's The Challenge Season 37 began with international players pairing up with U.S. players. From there, the veteran super alliance took hold and started voting in as many rookie players as possible. But the game completely changed again when cast members played a daily challenge to establish their new team, or "cell."
All of The Challenge Season 37 cast members are now in either the Emerald Cell, Sapphire Cell, or Ruby Cell. The Ruby Cell started with Cory Wharton, Emy Alupei, Big T Fazakerley, Logan Sampedro, Priscilla Anyabu, and Kyle Christie. The Sapphire Cell began with Ed Eason, Amanda Garcia, CT Tamburello, Ashley Mitchell, Bettina Buchanan, and Nelson Thomas. And the Emerald Cell had Nany González, Kaycee Clark, Josh Martinez, Devin Walker, Tori Deal, and Emanuel Neagu.
With Ed getting eliminated in episode 11 and Priscilla eliminated in episode 10, Kyle's now on the Sapphire Cell. Nelson moved to the Ruby Cell.
Ashley Mitchell said Tori Deal arranged a 'big vacation' to secure alliances
Shakeups happened in both the Ruby Cell and the Sapphire Cell. But the Emerald Cell continues to stand strong. And according to Ashley, Tori on the Emerald Cell made a number of deals prior to MTV's The Challenge Season 37 beginning.
"I know one thing, that Tori, Devin, and then Nany, Kaycee, and Josh — all them weren't a big, happy family as it's coming across," Ashley told the Death, Taxes, and Bananas podcast. "From what I heard around the house was that Tori wasn't really with them that much. … I think Tori and Devin were more than happy to get on that platform to make sure they were secure with that Big Brother group. I mean, that's why they took that vacation. That's why Tori planned that big vacation for them — to make sure her friends were in an alliance so she'd be extra safe. I mean, in my opinion."
Ashley noted Tori, Devin, Josh all went on vacation before the season began. "People are definitely doing a lot of out-of-the-game politics," Ashley added.
'The Challenge' Season 37 elimination spoilers: Does Tori Deal make it to the end?
If Ashley's reports about Tori prove correct, Tori should be in a good position to make the final. So, does Tori become The Challenge Season 37 winner for the women?
According to The Challenge Season 37 elimination spoilers from Reddit, she does make it to the final, but she doesn't win. She enters an elimination against a fellow veteran player and wins, and that sends her to the final. Unfortunately, she loses the final to Kaycee.
The Challenge: Spies Lies, and Allies airs Wednesdays at 8 p.m. EST on MTV.
Check out Showbiz Cheat Sheet on Facebook!
RELATED: 'The Challenge' Season 37 Reunion: Amanda Garcia Promises to Spill Tea About Michele Fitzgerald