'The Challenge' Season 37: Big T Calls Out CT, Says She Looks for 'Consistency' in Her 'Friendships'
As MTV's The Challenge Season 37 continues on, fans witness CT Tamburello's expert-level gameplay. The veteran player stays in the background as the rest of the cast members push their conflict to the forefront. And it seems Big T Fazakerley, his partner from The Challenge Season 36, has a few words for CT after all is said and done with Spies, Lies, and Allies. Here's what Big T posted to Instagram.
[Spoiler alert: The Challenge Season 37 elimination spoilers and winner, revealed.]
What happened between Big T and CT? They were partners on 'The Challenge' Season 36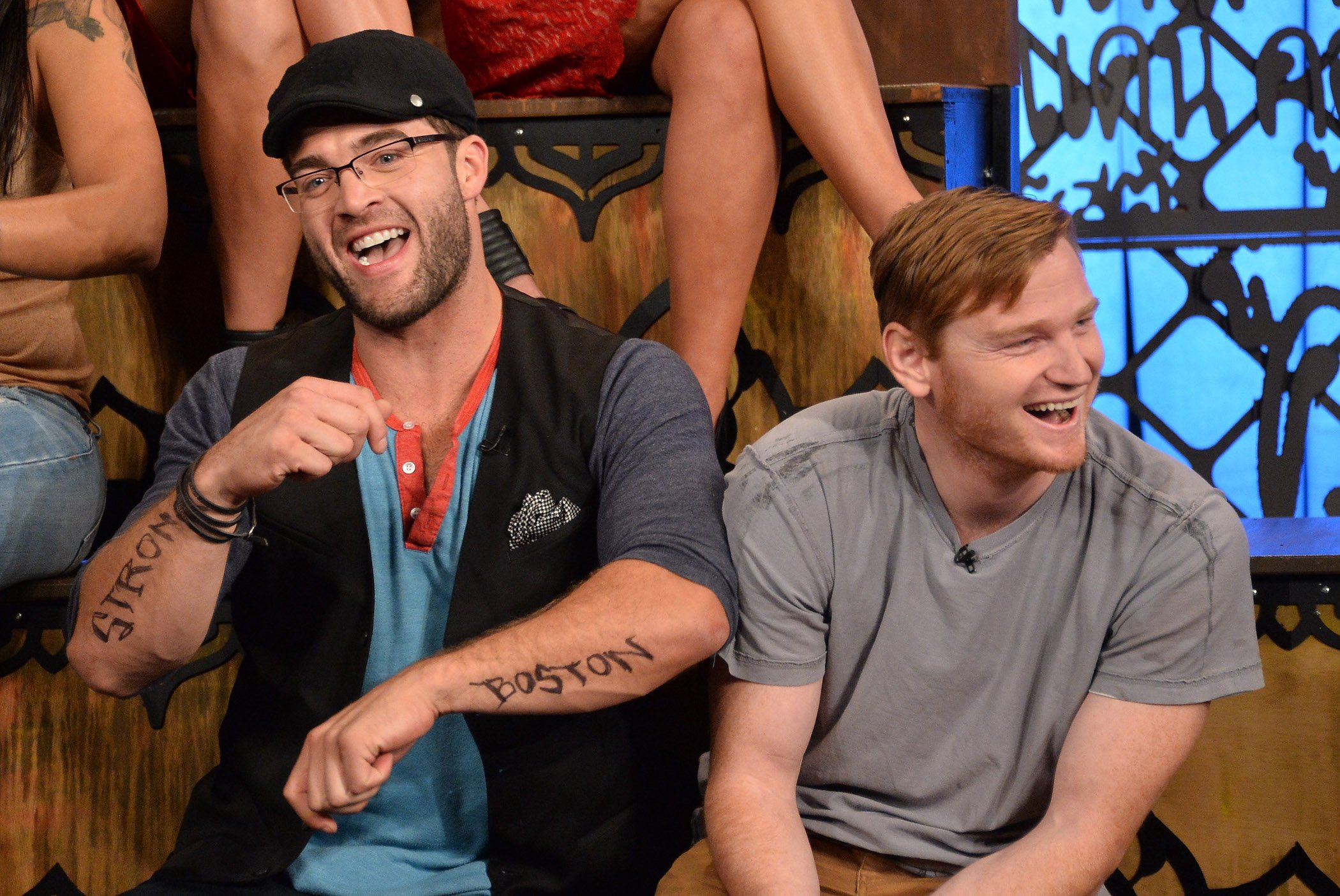 Big T Fazakerley and CT Tamburello established an unlikely friendship in MTV's The Challenge Season 36. While the two didn't begin the season as partners, Big T eventually chose to run the game with CT — and CT seemingly accepted her with open arms. While Big T didn't have the experience or the self-confidence that CT had, CT helped inspire her to perform at her best. Together, they had fans rooting for them to make it all the way to the final.
Unfortunately, CT made a hurtful blunder when given the opportunity to switch partners. He enthusiastically chose to switch Big T for Kam Williams. While Big T wasn't hurt that CT wanted to switch, she was hurt by his enthusiasm. She later took to her Instagram Stories to clarify how she felt hurt by his "staged" apology and "insensitive" remarks. She also felt like CT used their friendship to make him appear likable for the camera. In The Challenge Season 37, Big T and CT don't appear to have much of a connection.
Big T called out CT via Instagram regarding 'friendship'
MTV's The Challenge Season 37 had Big T Fazakerley and CT Tamburello working together at the very beginning, as an all-veteran alliance was formed initially. But now that the veteran players are going after one another, all bets are off. And fans want to know where Big T stands with CT now, as the two don't seem to have any friendship this season.
"Thoughts on CT's confessionals about you this season??" one fan asked Big T via Instagram Stories, according to a screenshot captured by a Reddit fan.
"I look for consistency in my friendships/interactions with people," Big T shared with the fan who asked the question. "Without consistency, people can get upset because they don't know where they stand. I don't believe there is any need to act like someone's biggest cheerleader when, in actuality, you're not."
Fans have a lot to say about Big T's Instagram Stories. "I'm genuinely surprised so many people bought into their 'friendship' last season," a fan commented. "It was painfully clear to me he was putting on an act …. CT does not care about anyone in this game but himself."
'The Challenge' Season 37 elimination spoilers: Did CT win?
Did CT win 'The Challenge' Season 37? According to The Challenge Season 37 elimination spoilers via Reddit, he wins the final for the men. Kaycee Clark wins for the women.
Additionally, it seems CT is able to completely evade going into The Lair for eliminations, too. It's likely the other veteran players didn't want to see him in an elimination, as CT has a ton of experience going head to head with the other competitors. Unfortunately, this was a bad strategy for the remaining veterans. CT was able to sail right through the game all the way to the end and win the big money. As for Big T, she gets elimination by rookie Emy Alupei.
MTV's The Challenge Season 37 airs Wednesdays at 8 p.m. EST on MTV.
Check out Showbiz Cheat Sheet on Facebook!