'The Challenge' Season 37: A 'Double Agents' Favorite Rumored to Leave After Coronavirus Protocol
Fans of MTV's The Challenge can't wait for what's to come with season 37. MTV officially announced the series will return in beautiful Croatia, and widespread speculation regarding the cast has begun. According to spoiler gurus, it seems one of the fan favorites from Double Agents leaves the show after production temporarily halts due to coronavirus (COVID-19) protocol.
[Spoiler alert: Potential spoilers ahead regarding MTV's The Challenge Season 37.]
MTV's 'The Challenge' Season 37 cast rumors have been released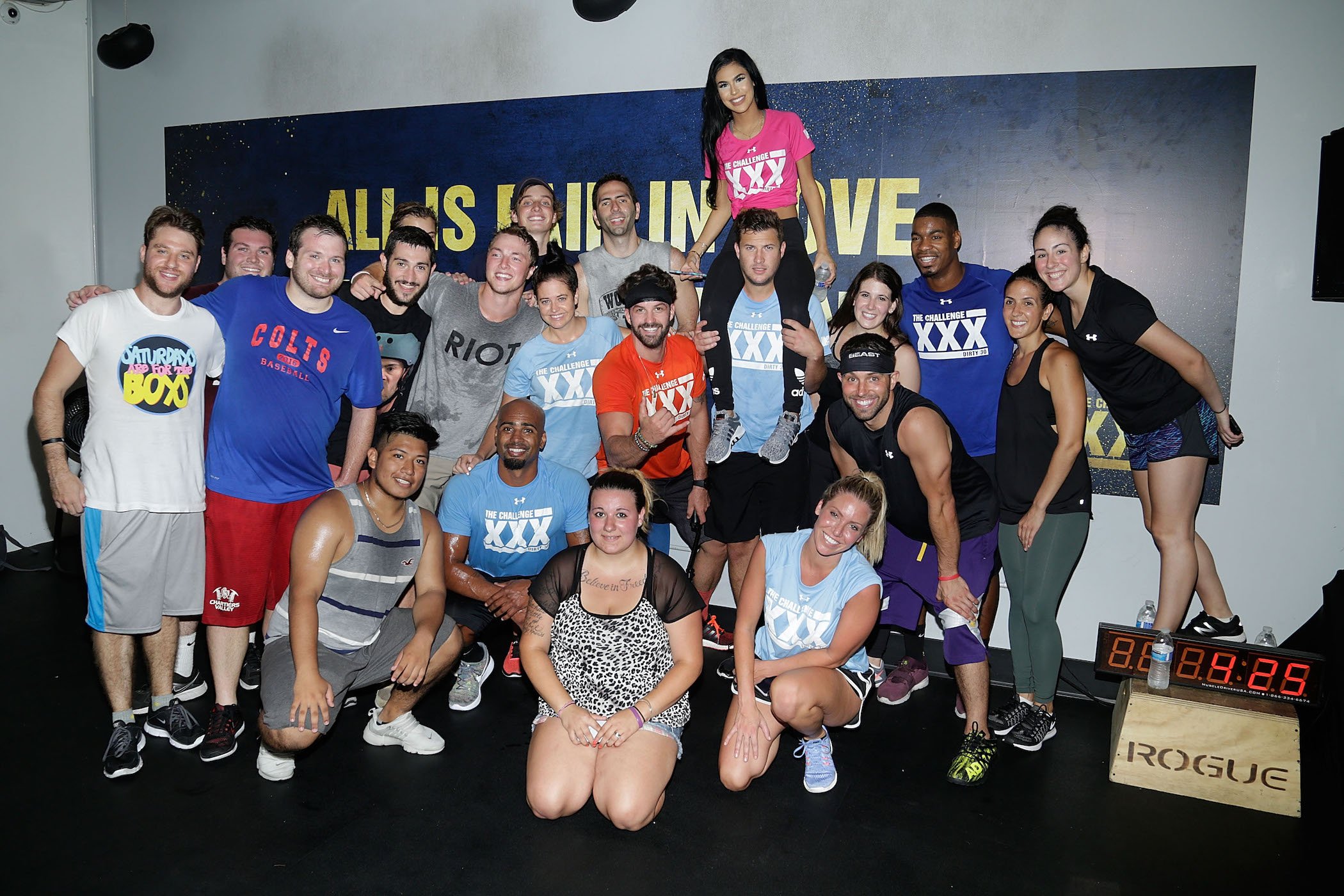 Fans want to know who they'll see on MTV's The Challenge Season 37. While MTV hasn't released any official cast listings just yet, spoiler gurus and internet sleuths already discovered who will allegedly join the cast. In addition to veteran cast members fans know and love, season 37 will likely see a slew of newbies joining.
Reports suggest returning veterans include Nany Gonzalez, Tori Deal, Ashley Mitchell, Big T Fazakerley, Aneesa Ferreira, Amber Borzotra, and Kaycee Clark for the women. For the men, Nelson Thomas, Nam Vo, Devin Walker, Fessy Shafaat, Josh Martinez, Cory Wharton, Kyle Christie, and CT Tamburello allegedly join.
As for the rookies, it looks like fans will see an influx of international contestants going against the vets. And that's because the new format allegedly has one international player teaming up with an American cast member. "It's not one alumni with one newbie. It's actually one international player with one American character," The Challenge Chronicles podcast explains. "So, Kyle [Christie] could be paired with Tori [Deal], for example."
This favorite from 'Double Agents' allegedly left the show after filming temporarily stopped
Rumors suggest MTV's The Challenge Season 37 had multiple hiccups in filming. The rumors noted filming for the show temporarily stopped on April 26, 2021 due to following coronavirus safety protocols. It seems either a member of the cast or crew contracted coronavirus during filming, forcing everyone involved with the show to quarantine.
Once quarantine ended, a few alternates reportedly had to replace cast members who had to leave for reasons related and unrelated to coronavirus. And it seems Nam Vo, a soft-spoken fan favorite from Double Agents, had to go.
The Challenge Chronicles podcast talked about what happened to Nam. "Nam Vo is not on the cast," one of the podcasters explained. "He was on the show, and then the COVID quarantine happened after they started filming, and he went home because of the scheduling conflicts that occurred. Nam will not be on the show."
As for who replaces Nam, the podcasters noted a rookie takes his place.
When is 'The Challenge' Season 37 coming out?
So, when will fans get to see MTV's The Challenge Season 37? So far, MTV hasn't given any indication of a premiere date, but it's certainly on its way. The only mention of season 37 came from the network's social media. On June 17, 2021, the official Twitter released a video of host T.J. Lavin in Croatia to announce the season.
"What's up, guys, T.J. Lavin here," Lavin states in the promo. "I just wanted to welcome you to the set of the 37th season of The Challenge, placed in beautiful Croatia. This is gonna be the most epic season yet."
We're looking forward to more official announcements regarding what's to come.
Viacom/CBS did not return a request for comment regarding The Challenge Season 37 rumors by the time of publication.
Check out Showbiz Cheat Sheet on Facebook!
RELATED: 'The Challenge' Season 37: New Season Reportedly Doesn't Have Skull Twist